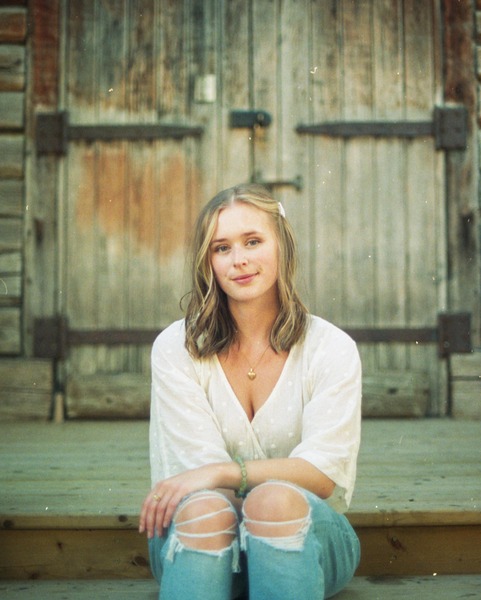 @skopemag news – friday – october 21, 2022 @ 12 pm est
@skopemag HQ – http://smarturl.it/skope
AB-SOUL DROPS SINGLE & VIDEO + NEW ALBUM COMING
Carson, CA native Herbert Anthony Stevens IV, aka Ab-Soul, drops the first single off of his new upcoming album. "Do Better" ft. Zacari produced by DJ Dahi, Kurtis Mckenzie, and Nick Hakim, emulates the emotion of Soul's dark chapter through an artistic visual reinterpretation of real-life events.The incredibly raw video directed by Omar Jones shares the story of Soul's enlightenment and transformation.
Poppymoon drop bombastic new single "KTHXBYE"
Rising Streatham visionary RAF-SAPERRA blends Pakistani heritage with UKG for the highly-anticipated visuals to "N.L.S."
The South West London rising star, aka Adeel Sardar Khan, has been cultivating a reputation as one of the most exciting musicians coming out of the city right now, fusing a powerful talent as a traditional Punjabi boliyan (rhyming couplet) singer with the sounds emanating from his birthplace and upbringing in Streatham, South West London.
Emerging Country Music Artist Rob Wolf Releases Sophomore Single "Everything to Me"
Emerging Country music artist Rob Wolf has released his sophomore single, the self-penned, "Everything to Me." The song was produced by Tyler Cain, mixed by Mark Lonsway and mastered by John Mayfield. The new music is available for download and streaming on all digital music platforms, including Spotify, Apple Music, Amazon Music, Pandora and more.
ALICIA BLUE Looks Within To Acknowledge That She, Herself Is In The "Best Hands" With Her Own Presence
"So much of my life, I'd been looking outside to the other, to my lover, or anyone else that wasn't me, for some sort of confirmation that I exist, for safety, for a right to be here, for praise and validation," says Nashville-based magnetic indie-folk singer-songwriter ALICIA BLUE about her new single "Best Hands." "At some point, the patterns lead to a sure and slow emotional death, one with no true enlightenment and filled with toxicity." The second single off her Inner Child Work Part 2 EP (out on January 20th via Magnetic Moon), "Best Hands" speaks on the frustration of being stuck in unhealthy habits and sequences.
Feloneye Shares New Single "Zoom"
The Berlin-based rapper has been making his mark on the hip-hop scene since his debut last year. He passionately examines his hustle, the pain and ecstasy of relationships, street tales and overcoming hardships while incorporating inspiring credos. And on "Zoom", he continues with this winning formula. One of his best and most assured releases to date, it features a hard-hitting, club-ready hip-hop beat produced by Or1gin, which is complemented by Feloneye's unmistakable rap flow and infectious energy. The energy is matched in the track's accompanying music video directed by EN7OY Media Dubai Sili Ramic & Team.
Non-binary LA disruptor CREATRX shares trippy video for "Sunday"
A compelling, off-kilter number, the eclectic electro-rap track begins with playful sing-song vocal lines over wavy, oscillating synth drones before finally ratcheting up to the relentless polyrhythms of the track's finale. Originally lifted from Creatrx's well-received dirt. honey. glitter. water. EP, "Sunday" takes form as a celebration of queer Black creativity and confidence; the sex-positive anthem plays with the idea of what's 'holy' and encourages a reclamation of sexuality instead of having it being weaponized against individuals.
BABYFACE RAY DROPS NEW SONG + VIDEO "NICE GUY"
Skope video submission: video: Carol Marie, "Yayo". Sexy Songstress Sings About Her Love & Yayo
Breakout UK Metal Unit AS EVERYTHING UNFOLDS Returns with New Single "Felt Like Home" + Official Video
sunsetto Shares New Single/Video "too fast"
Indie-Disco Duo Neil Frances Tap Dreamcastmoe For Dance Floor Ready New Single "She's Just The Type of Girl"
Dark-pop duo 6XT7 release goth wedding song 'Dead Bride'
West Coast Supergroup Mount Westmore is "Too Big"
The Red Jumpsuit Apparatus Releases New Symphonic Version of Hit Song "Face Down"
Billboard Charts-topping band The Red Jumpsuit Apparatus (RJA) released a new symphonic version of their RIAA certified 4x Platinum hit Face Down on all streaming platforms today (Friday, October 21st), with a new music video to follow on Friday, October 28th. Face Down (Symphonic Edition) is a stirring, emotional follow-up to the original hit, both timeless and scathing indictments of domestic violence and its devastating impacts. The Red Jumpsuit Apparatus is partnering with leading digital domestic violence resource, DomesticShelters.org, throughout Domestic Violence Awareness Month and onward to raise awareness about domestic violence and share free resources for people experiencing abuse.
Militarie Gun release "All Roads Lead To The Gun" (Deluxe) + share lyric video for "I Can't Stand Busy People" feat. Woolworm | Out now via Loma Vista Recordings
Taylor Acorn Shares Brand New Song "Wishing You Hell"
Today, Nashville based singer/songwriter, Taylor Acorn, shares her brand new single, "Wishing You Hell." Written by Taylor, Phil Barnes and Sam Tinnesz, the track is about a bad relationship with a partner who makes you second guess yourself and breaking out of that cycle to take back your power and regain your confidence.
BISHOP BRIGGS RETURNS WITH NEW SINGLE & MUSIC VIDEO "superhuman" TODAY
Alt-rocker Moon Walker shares electrifying sophomore LP 'The Attack Of Mirrors' out today
Izzy Mahoubi Signs To Rude Records
Speaking on the new release Izzy shares, "The overall vibe and story behind Hang Around is an indie pop/singer songwriter single about reminiscing old memories while looking towards the future. It's upbeat, yet personable sound has descriptive lyrics and friendly melodies accompanied by an acoustic guitar reflecting a similar sound to Solar Power by Lorde. More than just "dreaming of the summer," Hang Around is a song that dares to reimagine what your life could be like and what you are able to achieve. My hopes are that this song can make whoever is listening feel uplifted and excited about their lives and that the chorus will be stuck in their heads after listening to it one time lol."
AUSTRALIA-BASED SINGER-SONGWRITER LAURA LUCAS DROPS DEBUT EP LIGHT THE CANDLE, HOLD THE MIRROR
"I wrote these songs during a period of uncertainty when the pandemic had me stuck in Canada while I was waiting for my future in Australia to begin," says Laura about the EP. She continues, "It's really special for me to have those complex and sometimes contradicting feelings summed up in this collection of songs"
Goldpark Release Sophomore EP, 'Goldpark 2!'
'Goldpark 2!' is the much-anticipated follow up to the band's debut EP, 'Goldpark One,' which was released in 2021. Working with producer Jeremy Lutito (Ingrid Michaelson, Colony House, Joy Oladokun), the songs that make up 'Goldpark 2!' feel confident, dynamic and inspired. Honing in on their energetic rock sensibilities, visceral storytelling and glistening pop melodies, it's clear that the trio have found their identity as a band.
Anthony D'Amato's "New Masterpiece" (AS) Is Out Today
In addition to releasing the album in traditional vinyl and CD formats, D'Amato is also sharing the record as a book of his photography complete with lyrics, a behind-the-scenes essay about the album, and a unique digital download card. "I still believe there's power in holding something tangible and experiencing an album visually, even in the streaming age when cars and computers don't come with CD players," says D'Amato. "The book features my music, my photography, and my writing all in one place for the first time, and I hope people will let themselves get lost inside of it while they're listening."
Hungarian/American band Paraside release new album
'Chapter I: Dreams, Hopes And Other Obvious Lies' is the newest album from Paraside, the Hungarian / American melodic symphonic rock band.
"I wrote the backing track and Matt came up with the lyrics and the vocal melodies. We all recorded our own tracks in our own home studios and sent them over the Sweden to Stefan Helleblad of Within Temptation to mix and produce them. Once it was done it was sent to Netherland to Masterenzo Mastering for the final master". – says Victor Racz.
Psychedelia and blues infused alt rock up and comers Bluphoria share new song "Walk Through Fire"
Bluphoria are thrilled to share their new song "Walk Through Fire" – the second offering off their forthcoming album due in 2023. "I wanted to make a road trip song with gospel influences," says Reign LaFreniere. When I wrote this song, it was mid-COVID and I wanted nothing more than to leave the small town I was holed up in. "The gospel-infused- roll your windows down song follows "Set Me Up" which was released late summer, 2022 to critical acclaim.
DEVON COLE SHARES NEW SINGLE & MUSIC VIDEO "HEY COWBOY"
A STARR Crushes Gender Norms With New Single & Video "Tomboy"
JOHN BORRA pays tribute to Toronto songwriting peers with Cassettes In Common
Elle King Releases Spirited New Track "Try Jesus," Out Now
The new project pulls from all that influence and life lived on the road and the result is a dozen authentic tracks that could be the musical autobiography of her life. One of those tracks, "Try Jesus," and the hilariously, ingenious music video are out today. Co-written by King, the irreverent but not blasphemous song finds her looking for a more fulfilling relationship since all the guys in her life are letting her down. '"Try Jesus' came at a time I was trying to give my life over to something greater – and you can feel it," says King. The tongue-in-cheek song is awash in thick gospel choir wail with just enough church organ to witness.
Introducing MVW with 'Connections' ft. Valee, Matt Ox, TiaCorine, Desiigner & more
As the name suggests, CONNECTIONS is about urging the listener to reckon with the ties between unexpected things: Minimalism and maximalism… Hip-hop and classical music. Waller's background and success as a classical musician has teed him up for this type of hybrid undertaking (he's already released three full LPs of classical compositions under his full name Michael Vincent Waller, including "Moments" which received a score of 7.8 from Pitchfork).
ANNA OF THE NORTH RELEASES "I DO YOU" AHEAD OF CRAZY LIFE ALBUM
SILK drops new single 'Supply The Love'
Fast-rising UK talent SILK has unveiled his brand-new single 'Supply The Love', out 21st October. A sun-soaked spin on Toto's 'I'll Supply The Love', 'Supply The Love' combines euphoric piano chords, smooth guitar and catchy vocals – a formula that instantly transports the listener to warmer climes.
Joshua Radin Leaves His Material Existence Behind on New EP 'though the world will tell me so, volume one'
Of the new single, Radin admits, "For a long time, I've gone in and out of feeling like I'm broken in some way. That the world wants certain things and I keep thinking, these are not things I want. It can be truly frustrating at times."
DORA JAR RELEASES "SPELL"; HEADLINE TOUR STARTS NOV 3
Fernando Milagros Shares New Album "Obsydiana"
With an eclectic musical palette sourced from both traditional and modern music, Obsydiana is the summary of a nearly four-year journey of research, music production, songwriting and self-discovery. Combining Latin American indigenous traditions with digital production and sound manipulation techniques, the album pulls from folk, hip-hop, and various electronic genres to create a dark melange of mystical and modern.
KARLEY SCOTT COLLINS SHARES RETROSPECTIVE NEW TRACK, "BETTER STRANGERS"
"'Better Strangers' was first inspired by a Shakespeare line that really struck a chord with me, 'I do desire we may be better strangers,'" shared Collins. "After the end of a relationship, there was a time I wished I'd never met that person. Although that heartbreak helped shape who I am today, I still wish I could meet the girl I would've been if that relationship never happened. I hope this song connects to anyone who's ever felt like they lost a part of themselves to a heartbreak."
LA indie-pop quartet Atta Boy share third studio LP 'Crab Park' + title track
Atta Boy's third studio album Crab Park, out now, is a pacifying body of work that feels like a candle in a dark room–a quiet guiding light that evokes a particular sense of serenity. With album art designed by the band's own Lewis Pullman (drums), the ten track body of work allows the band to thoughtfully reflect on the varied aspects of change and identity–nostalgia, an ever-changing understanding of home, the value of meaningful friendship and the vulnerability that comes with embracing the full, broad spectrum of emotions throughout life's highs and lows. With imaginative song structures and twirling melodies, Crab Park is a buoyant celebration of the natural cycle of living, dying, dissolving, and reforming, ultimately, perpetually in bloom.
EXHUMED: To The Dead Out Now On Relapse Records; US Headlining Tour Begins Next Month
KATIE GREGSON-MACLEOD DEBUTS VIDEO FOR 'COMPLEX'
Viral Sensation Tiko Swims Into New Era With Sophomore Album UPSIDE DOWN
YouTube creator and singer Tiko, known around the world for his Fortnite gaming videos and infectiously catchy music, is swimming into a new era with his sophomore album UPSIDE DOWN, out today via ONErpm. Throughout the 14-track LP, the young creative inverts his fishy world and offers a fun, lighthearted soundtrack for those navigating through relatable experiences. Jayden — who performs under the moniker of Tiko — also debuts his original vocals for the first time, as can be heard on lead single "One Step" over percolating synths and an infectious driving beat.