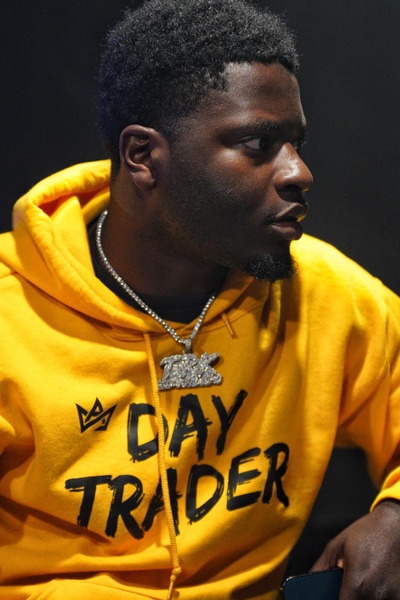 Atlanta, GA – 5750 JU, a 22-year-old artist from Atlanta, has made quite the name for himself in the short amount of time he's been around. With his first few singles, 5750 JU has proved to be both versatile and talented as an artist as well as an entrepreneur with successful endeavors outside of his musical career. Music has taken him all around Atlanta; he's done collaborations with artists. but he's looking forward to expanding the borders and into new territory.
5750 Ju, is an up and coming artist from Atlanta. After moving around different parts of Atlanta, he found a home on Glenwood Avenue. It was there that he began to really get into music, freestyling for hours on end at the East Lake Apartments. However, it wasn't until after he moved to the southside of Atlanta where he started taking his rapping seriously. He's currently in the studio creating new music every day with his team!
The thing that sets him apart from other artists is his versatility. He can rap, sing, DJ, produce, write lyrics, etc. All of this talent makes it very easy for him to transition into different genres of music. He also has a lot of innovative ideas and things he wants to try out in the future. His passion for music  started at an early age and ever since then, he's been doing music. When he became old enough to drive, all his friends would ride around listening to hip hop or R&B while 5750 JU was busy in creating his career.
In just a few years, up-and-coming musician 5750 JU has amassed an impressive following. With over 27 thousand followers on Instagram, 1.2 thousand subscribers on YouTube, and a solid fan base that's only growing with each new release, this artist is taking the music scene by storm. It's no wonder why his music resonates so deeply with so many people when he speaks of life experiences that touch them deeply.
Twitter: https://mobile.twitter.com/5750j
Instagram: https://www.instagram.com/5750ju_/
YouTube: https://m.youtube.com/c/JuTrades