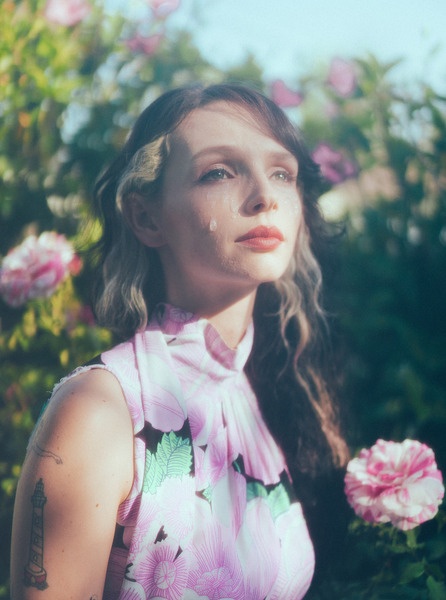 @skopemag news – tuesday – october 11, 2022 @ 12 pm est
@skopemag HQ – http://smarturl.it/skope
Nonô drops infectious new single 'Lovesick'
Her first release after signing with Helix Records, the infectious, high-energy dance jam, 'Lovesick' combines soaring breakdowns and a pumping bassline with Nonô's irresistible vocals. Produced by Lewis Thompson (David Guetta, Joel Corry) and co-written with Karen Poole (Becky Hill, Kylie Minogue), 'Lovesick' is the latest in a long line of revered singles Nonô has released this year, following on from 'All Day' with Welshy, 'Time To Groove' with Majestic, 'Deep' with Example and Bou, and 'Sky High' with Alok.
Mr Little Jeans Release New Track "Intentions" (Ki Pharaoh Remix) Today
Bibio debuts new single + visualizer for "Potion," new album out Oct 21 on Warp
Murky Claw release "Dog Child", the third single from EP "M3TAVERSE"
Murky Claw, the group from Barquisimeto, Venezuela today with its members residing in various latitudes, returned with force with their new EP M3TAVERSE. With this EP, Murky Claw reaffirms its return as a band, experimenting with new sounds that transcend the alternative metal with which they became known at the end of the nineties.
Alt. Rock Sensation LEFT OF THE SLASH Drops "Feel Me" [Official Lyric Video]
Lil Baby Drops New Single "Heyy" With Dynamic Music Video
Industrial Punk Outfit GLDN Shares Controversial New Video For "Animal"
Industrial punk newcomer GLDN has has released his new remix album Hemophilia. It follows the release of their debut EP, First Blood. Reimagining the twisted delights of the First Blood EP, along with unveiling a selection of dynamic covers and thrilling new original material, Hemophilia descends further into the murky shadows.
SATOR Release New Music Video for "Brown Eyed Son"
STEELO BRIM & LARRY JUNE TEAM UP FOR "SUMMER GOODBYE" MUSIC VIDEO
Aaron James // music video (alt folk)
Baroque Pop Sentimentality Intertwined With Clever Humor
Inspired by acclaimed French poet and screenwriter Jacques Prévert, the song pays homage to his style of "song poems" – orchestrated works consisting of free verse, dramatism, and sentimentality intertwined with clever humor. With emotive whimsical vocals over playful keys and steady upright bass, "Je Vois Le Ciel" is a captivating sonic offering.
MAIA BAROUH invites you into her delicious soundworld with new album "AIDA", out 21st October!
CVC announce debut album Get Real Out 13th January 2023. Watch the video for 'Good Morning Vietnam' Now.
Hannah Schneider releases first solo album in 7 years, 'Ocean Letters'!
Rising R&B duo BLVCK VIØLET unleashes their latest sleek record "Mi Amor"
NATIVE SUN share 'When She' | out today (Oct 11th) via GRAND JURY (Hippo Campus, Hovvdy, Samia)
SOEN RELEASE SINGLE & VIDEO FOR SPELLBINDING SLIPKNOT COVER "SNUFF"
[PRESS] Out Now: OH THE HUMANITY! "Blues"
Massachusetts has been home to some great bands in the skate-punk and melodic-hardcore genres and OH THE HUMANITY! cemented their place on that list when they released their ferocious self-titled LP on Hellminded Records just last year. The band is back with a new single titled "Blues" that is streaming everywhere today. At under two minutes long, "Blues" is a lean and mean punk song that is incredibly fast, includes gang vocals, and dueling guitar-monies. It's also about not being content. However, you'll be perfectly content listening to this track on repeat. If you're a fan of A Wilhelm Scream, Strike Anywhere, and Propagandhi, you'll definitely want to dig into OH THE HUMANITY!. "Blues" is out now and the band has more music on the way.
Video & Single: Clouds in a Headlock – Rigmarole
St. Louis Black Metal Unit STORMRULER Reveal Occult Opus "Upon Frozen Shores"
Fresh off of announcing their upcoming 2023 tour dates with scene giants Cannibal Corpse and Dark Funeral, St. Louis, MO black metal duo STORMRULER will soon release their new album, 'Sacred Rites & Black Magick', out this Friday, October 14 via Napalm Records! 'Sacred Rites & Black Magick' weaves epic tales of war, history, black magick and sorcery beyond the standard confines of black metal, birthing an unforgettable conceptual journey of legend that any metal fan would be remiss to ignore.
Tay Toe Shares New Single "Life of Blues"
Miranda Lambert's "Strange" Gets Live Music Video, Out Now
Hard Rock Veterans SOiL Cruise In With A Crushing Cover Of WHITE ZOMBIE's Full-Throttle "THUNDER KISS '65!"
Rock and metal maniac Rob Zombie, who's dedicated his life to making catchy mega hit songs and becoming a world renowned writer/director of modern horror movies, has influenced countless musicians. Chicago's SOiL is no exception. With the release of the new studio album in August, Play It Forward features the group tackling songs made famous by some of their influences including Prong, Motörhead, The Ramones, and White Zombie.
Hungarian/American band Paraside release new album "Chapter I: Dreams, Hopes And Other Obvious Lies"
'Chapter I: Dreams, Hopes And Other Obvious Lies' is the newest album from Paraside, the Hungarian / American melodic symphonic rock band.
"I wrote the backing track and Matt came up with the lyrics and the vocal melodies. We all recorded our own tracks in our own home studios and sent them over the Sweden to Stefan Helleblad of Within Temptation to mix and produce them. Once it was done it was sent to Netherland to Masterenzo Mastering for the final master". – says Victor Racz.
BABYMETAL ANNOUNCE CONCEPT ALBUM 'THE OTHER ONE'
The concept album reveals the other side of the BABYMETAL story that until now remains untold. A total of 10 songs have been discovered within THE OTHER ONE restoration project, with each song representing a unique theme based on 10 separate parallel worlds that they have discovered.
Elle King Beckons Brazenly On Come Get Your Wife, Album Slated for Jan. 27 Release
Elle King can do many things, ranging from exuberant alternative/punk to soul pop. She's also been a compelling presence in country music; winning both Country Music Association and Academy of Country Music Awards and breaking the 30 year old, glass-ceiling record for women on the radio charts with the lead single "Drunk (And I Don't Want To Go Home)." She's collaborated with Dierks Bentley, Miranda Lambert, Ashley McBryde and been on tour with Chris Stapleton for the better part of 2022; it's been an unbridled love fest with Nashville's music community.
Get The Shot Release New Album 'Merciless Destruction'
Quebec City's hardcore scene trailblazers Get The Shot have made their awaited return in the form of their fourth album, Merciless Destruction. Available now via New Damage Records, the record hears the band incorporating death metal and beatdown elements to explore new territories of extreme music while sticking to its roots and its fierce DIY approach to music.
Metallic hardcore band Mourning share new single "Disenlightenment"
Today, UK metallic hardcore band Mourning have unleashed "Disenlightenment," the title track from their upcoming album set for release November 15th on Streets of Hate. The song opens with a beastial blast beat leading way into doomy guitars before an all out assault of the band's dark, mosh-fueled sound. Mourning's mix of influences shine throughout the track and album, drawing from '90s upstate New York metallic hardcore, UK death metal and Scandanavian black metal. Disenlightenment itself comes as a concept album as a commentary of the society we live in.
MIKEY ROTTEN Lends Vocal Talent on VOLT X VIPERACTIVE "Misfits"!
Antagonistic punk rapper MIKEY ROTTEN has teamed up with bass music producer VOLT and producer / drummer VIPERACTIVE on the new collaborative single and music video, "Misfits". Shot and edited by Thereelmj and J_visionz, the video features ROTTEN performing the track before a raucous, enthusiastic audience.
Hear Weyes Blood's Epic Road Ballad "Grapevine"
POWERWOLF Releases New Single & Official Video "My Will Be Done"
Wild Pink Share "The Grass Widow In The Glass Window" ft. Yasmin Williams | New album out 14th October via Royal Mountain Records
Wild Pink's new LP ILYSM, will be released this Friday on Royal Mountain Records. One of the most anticipated releases of the year, the album has seen praise from outlets like The New York Times, Pitchfork, The FADER and today was named Album of The Week by Stereogum who call it [quote]. After sharing the driving, fuzzed out love song "See You Better Now" with Dinosaur Jr's J Mascis last month, Wild Pink are back once more to share a final single from the album, ILYSM, "The Grass Widow In The Glass Window," featuring guitarist Yasmin Williams.