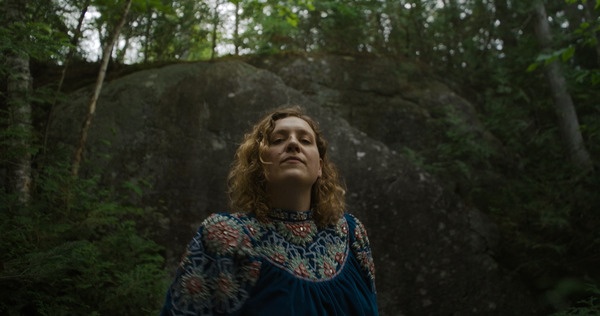 You may already be familiar with Halde aka Sabrina one of the founding members of the Canadian band Groenland. During 5 years, the band reached a big success: 3 million views on their Youtube channel, more than 33 000 albums sold, and sold-out venues in Quebec and Europe. Far from the frenzy and success around Groenland, Sabrina moved to a little cottage to refocus on herself and take a well-deserved break after some losses in her life.
The indie-pop singer used that time to work on new sounds as part of her healing and self-discovery path. She is now releasing music under the new alias Halde.
Her first solo opus reflects that from its title to the lyrics. Indeed, 'The Flow' refers to taking concrete measures to slow down and make some space in our lives to listen, reflect, integrate, heal, take care of ourselves and act from a place of real intention and love. Halde gifts us with 11 songs following her personal journey and inviting us to slow down.
Connect with Halde: