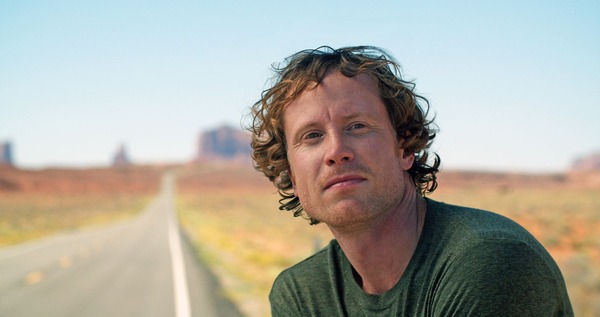 Nashville-based Americana singer-songwriter Scott Clay sat down with @skopemag to talk about his new album, "Let It All Lay Bare" (out now).
@skopemag: What is the story behind the song "Open Country"?
Scott: Growing up in Eastern Washington State, I've always had a great connection to nature and the outdoors. My father and grandmother took me hiking. As an adult, I've continued that trend with overnight backpacking and climbing trips. The song "Open Country" was inspired by my time spent under the stars, and it speaks of the desire to leave my city behind and trade it for time in the outdoors.
@skopemag: Can you tell us about the video for the song?
Scott: One of my favorite places is the Olympic Peninsula in Western Washington State. It's such a massive expanse of uninhabited space that you immediately feel so disconnected from human contact as you enter the national park. In 2020, I started learning about night time-lapse photography and spent a month climbing to some of my favorite alpine lakes throughout Olympic National Park to shoot footage for the "Open Country" music video along with videographer Britt Warner.
@skopemag: What was your favorite part about recording this album?
Scott: It was pre-production planning with producer Mike Davis. We had finished my previous album in 2019 and started immediately on pre-production for this project. Since we already had a good working relationship, we were able to further trust each other's creative abilities and dive more deeply into the process. It helped this album reach new heights!
@skopemag: How would you describe your music?
Scott: Soulful Americana — heartfelt storytelling, no frills folk that is honest and sincere. There is a bit of '90s acoustic rock mixed with more modern folk and soul. With the addition of electric guitars on "Let It All Lay Bare," there is an edgier grit to the music!
@skopemag: Who are your biggest musical influences?
Scott: One of my biggest influences is Philadelphia songwriter Amos Lee. His songwriting has a similar soulful, folk sensibility, and his vocal characteristics and melodic approach have always deeply inspired me.