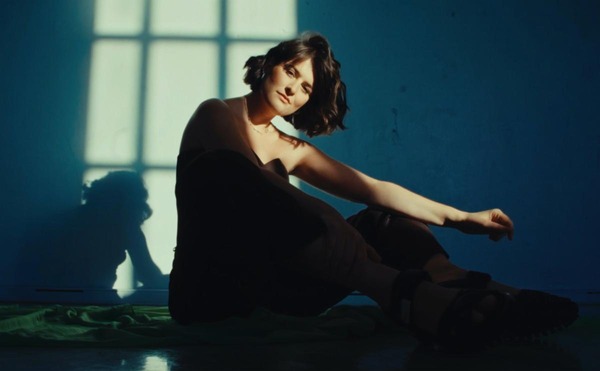 @skopemag news – tuesday – september 27, 2022 @ 12 pm est
@skopemag HQ – http://smarturl.it/skope
Murky Claw release "Dog Child", the third single from EP "M3TAVERSE"
Murky Claw is a band formed in 1996, recognized at that time among the leading alternative metal bands in Venezuela along with Candy 66, Subsonus, Liqüet, TrasDeVieja, Decibel, and Agresión. Félix Allueva, in the book 'ROCK VZLA', affirms that Murky Claw "is one of the bands that gave agro-metal a seal of quality in the country".
Bridal Party Share New Single+Video via Backseat Mafia + Northern Transmissions, Psychedelic Baby Features | Look Out For New Music This Fall
The Fair Attempts release new single "Dark Star"
"There is something special about the Autumn mindset and it resonates with this single." Says Friendly Timo, the artist behind the song. "I wrote this song to remind me how I tend to poison my mind by harboring negative thoughts and storing them in the corners of my mind. It's this tragic duality of the human condition. Anything we intend to do has always the dualistic side to it in our psyche, and like a mirror world, it creates monsters inside us that are quite literally killing us."
SOUL DISSOLUTION: Metal Injection Premieres SORA Full-Length From Belgian Atmospheric Black Metal Outfit; Record To Drop This Friday Via Viridian Flame Records
Metal Injection is currently streaming SORA, the moving new full-length from Belgium's SOUL DISSOLUTION. The premiere comes in advance of the record's official unveiling this Friday, September 30th via Viridian Flame Records.
SOUL DISSOLUTION's New Album Sora Is Killer Atmospheric Black Metal
LYRICS BORN presents a new single "Diamond Door", a new album VISION BOARD, a new tour, and a whole new Lyrics Born
His new single and video "Diamond Door" is a pop/rap banger that lands you with an infectious barb and keeps you hooked for days. Featuring New Orleans singer/songwriter Princess Shaw who coyly sings the chorus ("You want in my diamond door / I think you can come in / When I hear you knock / I hear you knock / I hear you knock, knock, knock, knock, knock"), the single is a thinly-veiled tribute to a particular style of female appreciation, but it can also be taken as a welcome mat to the new era of Lyrics Born.
Skope Magazine x Lincoln Returns with "Everything Is Wrong"
Track Out Today: Submission for Skope Magazine
The life of Spyreas Sid took a dark shift in the last few (idle for all of us) years, leading the vocalist to leave behind his past with previous bands (Cyanna and Cyanna Mercury) — to create the necessary space for his standalone creative self to exist.
PLOHO To Release Когда душа спит (When The Soul Sleeps) In November
Siberian post-punk outfit Ploho (Russian for "bad") trade in bleakness and melancholy. Inspired by the frigid and inhospitable environment encountered in their native Novosibirsk, Siberia, the band weaves the stark atmosphere of the 1980s Soviet era with the emotionally detached post-punk and rock genres. On November 4th, Ploho will release Когда душа спит (When The Soul Sleeps), their most haunting and powerful album to date. Когда душа спит (When The Soul Sleeps) is due out on October 4th via Artoffact Records.
(indie/electronic) Houis + Emmett Kai release "Open & Repeat"
New York producer Houis joins forces with Emmet Kai for washed out, indie electronic single "Open and Repeat". The track marks a change from his previous, vibey RnB sound which was "stripped of all clutter but big on emotion" towards a more indie aesthetic.
Toby Keith's "Oklahoma Breakdown" debuts on Most Added today
Written and first recorded by Oklahoma-based singer/songwriter Michael Hosty, the Keith version also features Hosty on rhythm guitar and performing the slide guitar solo. "Mike was playing somewhere and I saw him do it, so it reminded me," Keith explains. "The song has some miles on it, so I called him and asked if he wanted to play on it if I cut it. I figured everyone in that part of the world would get a kick out of him being on the record. So that's him on rhythm and that slide solo."
Keeping the hometown feel for Oklahoma native Keith, the end of the song's lyric video features images of Norman, OK's Hollywood Corners. The 1920s-era service station hosted performances by Bob Wills and Leon McAuliffe, and has been reported to be where actor James Garner had a job pumping gas as a teenager. View the video here:
New Music: Ye bro can't go without his K like Kim // 16 Year old rap prodigy
Directed by Joni Spielberg, the music video for "Kim K " follows FTL Jaii and Ezri as they deliver an explosive performance in dark alleyways and graffiti-stroked stairwells. It's a hard-hitting single that discusses the recognition of greatness in oneself. FTL Jaii writes, "They keep on sayin' I'm chosen/ I tell them I know it." The hook of the song is a pop culture reference to Kanye and Kim as FTL Jaii says, "Like Ye bro can't go without his K like Kim." "Kim K" is a modern, prolific, celebration of the self as FTL Jaii and Ezri emerge with a power-punching new rap single.
Blu DeTiger is performing at Royale in Boston on November 3rd
Bass prodigy, acclaimed vocalist and burgeoning pop icon Blu DeTiger was born and raised in NYC, where she began making music at an early age. Before it was shuttered, she took the stage at the Bowery's legendary CBGB, singing and playing bass when she was only seven. By 17, she was a staple in the city's creative scene – playing in a multitude of bands and building a reputation as a DJ also. Whether at a techno rave in Brooklyn or a high-profile fashion event, Blu always got the crowd dancing and was known for playing live bass during her DJ sets. In addition to honing her chops in the clubs, she spent two years at NYU Tisch's Clive Davis Institute of Recorded Music.
Surf Jazz Infused Psych Rock: Escaping Relentless Routine
San Diego based four piece Foxtide crafts explosive surf jazz infused psych rock that is as fresh as it is nostalgic. Composed of four close knit friends all raised in sunny Southern California, the band came together during garage jam sessions and over their shared eclectic musical palette and influences. Founding member Elijah Gibband Croft (lead guitar and vocals) the following members Dom Friedly (guitar), Oey James (bass) and Ian Robles (drums) complete the lineup, bringing a wildly diverse array of talents and sonic perspectives. Known for their expansive and immersive rock landscapes filled with melodic basslines, splashy cutting guitars, and catchy sun soaked melodies, Foxtide's sound is cathartic and captivating. The band is hugely self made with an authentic DIY aesthetic.
Radiohead meets Chris Isaak acclaimed multi-instrumentalist
Los Angeles based multi-instrumentalist Scott Goldbaum, whose credits include Sting, LAUV, Keith Urban, Skylar Grey, Charlotte Lawrence and Maddie Poppe, is releasing his first solo EP "Protector" this fall.
STEELHEART celebrates 30 years of rock!!
With 30 years of hit songs and world-traversing tours under his belt, Miiljenko Matijević (aka STEELHEART) is releasing the single "We All Die Young" today as part of a STEELHEART 30th Anniversary album that will be out toward the end of 2022.
Run Logan Run announce new album 'Nature Will Take Care Of You' on Worm Discs + share Video
Today, Bristolian power-improv duo Run Logan Run continues their link-up with Worm Discs and producer Riaan Vosloo, and announce their fourth album Nature Will Take Care Of You and share new single/video 'Great Fools' – a monumental slab of contemporary energy music that draws on the heavy soul of David Axelrod and the fiery commitment of Archie Shepp.
OUT TODAY: Marie Sahba – Fall Apart (FFO Tove Lo, Snoh Aalegra)
A Norwegian-Iranian songwriter, producer and DJ, Marie Sahba has been making solid pop bangers since the release of her debut EP Out of Control in 2019. Combining her eastern heritage with Scandinavian pop, Marie released the touching new single "Never Got To Know You" earlier this year and with her AZERI BABY EP set to drop in October she's teasing more new music from it with the release of "Fall Apart" today.
Marie has never hidden her roots, but on AZERI BABY she proudly presents five songs heavily influenced by her Iranian heritage and the role of her family in shaping who she is as a person and an artist. "Growing up in a multicultural home has had a big impact on my artistry," she explains. "My father left Iran in the 1980s. He then spent four years in Istanbul, Turkey, immersed in the country's culture, he then moved to Norway. Both my father's and my own longing after our family in Iran and what could've been, has been a big part of my life."
HUMOUR share absurd video for new single "Pure Misery" | Debut EP, "Pure Misery", out November 25th on So Young Records
Flore Laurentienne (RVNG Intl & Costume) shares beautiful new piece 'Promenade'
Electro-punk duo SHELF LIVES take aim at societal female stereotypes on high-octane, pummelling new single "Skirts & Salads"
DIVORCE announce debut EP 'Get Mean' & share new track 'Checking Out' | out today (Sept 27th) via HAND IN HIVE
Mau P drops debut single 'Drugs From Amsterdam'
Combining infectious vocals with a deep, filthy bassline and the most unruly of drops, 'Drugs From Amsterdam' is a dancefloor weapon that is taking the world by storm. The viral smash has already broken into the 'Top 10' in over 25 countries, dominating festivals and shows globally since its release and now gaining huge traction across viral charts. It currently sits at #4 on the Global Spotify Viral Chart and has racked up 7 million Spotify streams and counting.
Multi-faceted artist TIANNA ESPERANZA release captivating new single "Three Straight Bitches From Hell"
Growing up as queer & bi-racial in the affluent, white culture of Cape Cod, Massachusetts, Tianna is the granddaughter of famed punk drummer, Palmolive – pioneering founder of legendary all-female punk band the Slits and the Raincoats. Another teaser from her highly-anticipated full length project, it would be great to get your thoughts on some news around the release.
THE AGONIST Reveals Disturbing Music Video for "Immaculate Deception" & European Tour Begins this Week!
Death metal trailblazers THE AGONIST have just revealed a twisted new music video for the crushing, grooving track "Immaculate Deception", cut from their JUNO nominated EP, 'Days Before the World Wept', out now via Napalm Records!
ATT BLOGS: Dream pop musician Jaguar Sun collaborates with power pop duo Husbands on 'First Time Caller'
Nate Mercereau shares new track "Flying Together," announces 'Sundays Expansion'
"SUNDAYS was originally made over the course of a year from April 2020 to 2021. Twenty-five hours of material from spontaneously composed live-recorded Sunday concerts was edited into an hour. Continuing in this spirit, I played a series of outdoor gatherings and recording sessions around Southern California with Carlos Niño, Josh Johnson, Jamire Williams, Efa Etoroma Jr. and Aaron Shaw. We expanded on the feelings in the music and the spontaneous composition concept, fully realizing more new places that the original SUNDAYS album suggested. I'm very pleased to present those recordings as SUNDAYS EXPANSION." -Nate Mercereau
EL CANTANTE CUBANO GARDI, LANZA SU MAS RECIENTE SENCILLO MUSICAL TITULADO "FUERA DE CONTROL"
El Cantante Cubano Gardi lanza su mas reciente sencillo musical titulado "Fuera De Control", desde Miami donde reside Actualmente. Los productores de este tema fueron los hermanos Alejandro y Angel Arce (Los Pututi), reconocidos productores Cubanos que han trabajado y colaborado con grandes de la música Latina como lo son GDZ, Becky G, Marc Anthony, BeAngel, Fanny Lu, Laura Pausini, Wisin y Yandel, Victor Manuel, entre otros.