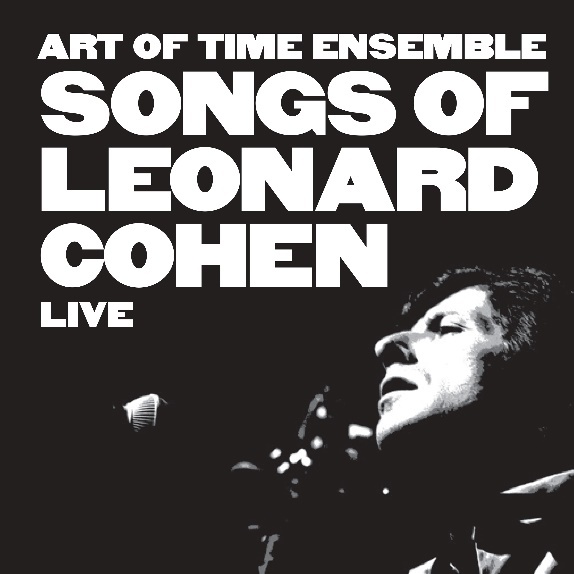 Art of Time Ensemble does one of the greats supreme justice on the respectful "Songs of Leonard Cohen Live". Taking their cue from his poetic lyricism, the songs have a flexibility to them. With a nice wide swath of different styles employed the whole album feels akin to that of a grand journey. Instrumental variation helps to further throw the listener off as there is a great amount of detail within each piece. Best of all, the songs play off each other building off the last and further showing off their familiarity with the material.
Opening with "Dance Me To The End Of Love" the album has a powerful beginning, with the chamber pop aspect of it immediately apparent. Vocals become a force of nature swinging on through with "A Singer Must Die". Strings on here feel poignant, and the piano chords hit in a pitch-perfect fashion. The soothing spirit radiates throughout the entirety of "Come Healing". With a nice hit of the theatrical "Closing Time" holds nothing back with a wonderful bluesy quality. Elements of jazz grace the decadent arrangement of "Boogie Street". Light on its feet "Dress Rehearsal Rag" has an elegance to it one that holds nothing back at all. Nimble guitar work gives "Who By Fire" a mournful aspect. By far the highlight "Hallelujah" goes for an extreme intimacy, sprawling out into the infinite. "Coda/Treaty (reprise)" ends things on a tender note.
"Songs of Leonard Cohen Live" offers exquisitely beautiful arrangements showing off the Art of Time Ensemble's impeccable chops.