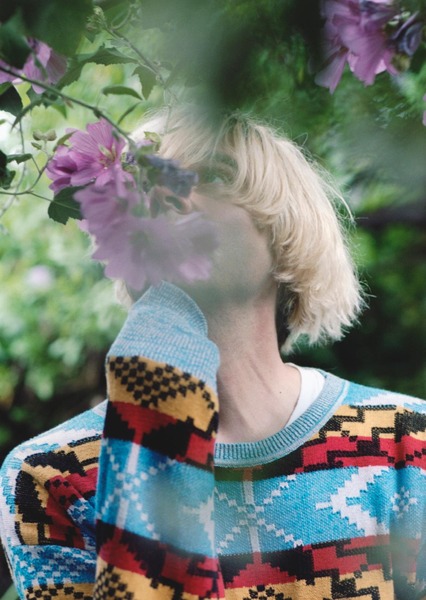 @skopemag news – friday – september 23, 2022 @ 10 am est
@skopemag HQ – http://smarturl.it/skope
ANNA OF THE NORTH RELEASES "NOBODY" & ANNOUNCES ALBUM 'CRAZY LIFE' ARRIVING NOVEMBER 4
Crazy Life transcends the Norwegian artist's ability to find comfort in vulnerability by inviting listeners into her world and illustrating exactly how it's done. Uncovering iridescence in mundanity, Anna of the North offers confessional and relatable lyrics with clarity, confidence and a splash of shimmer.
Star Goes Nova Drops Her New Cinematic EDM Fantasy Single "Moonlight Beat with Sonic Butterfly"
CHANNEL TRES RELEASES NEW SINGLE "NO LIMIT" + INKS GODMODE/RCA RECORDS DEAL
Today, Compton's multi-hyphenate producer and singer Channel Tres releases new single "No Limit" via GODMODE/RCA Records and announces his official signing with RCA in partnership with Godmode. His debut full-length album Real Cultural Shit is out later this fall.
Little Fuss – "Guardian Angel"
Indie art-pop duo Little Fuss has released "Guardian Angel," the second segment from their cinematic, nine-chapter concept album, Girls At Parties. The new single, available for streaming on all digital platforms, zooms in to examine a young woman, drunk and crying in front of a bathroom mirror, reeling from the news that the person she desires has left the party with someone else.
New single/video from MICKI FREE featuring SANTANA band members
Pop Rock Master George Collins Debuts His Captivating EP 'It's Been a Long Time'
It's Been a Long Time is a stunning showcase of George Collins' lyricism and musical ear. The EP features some of George's most personal and stand out works to date, featuring his jazzy pop song "Toward the Light," his romantic pop-rock classic "Down Easy," and his beautifully crafted title song "It's Been a Long Time."
iann dior RELEASES NEW SINGLE "saddest soundtrack"
Today, multi-platinum selling and chart-topping recording artist iann dior releases his new single "saddest soundtrack." The track premiered earlier today on BBC Radio 1's Future Pop show with Mollie King
Circa Waves Announce New Album + Share Single "Do You Wanna Talk"
Ben Reilly Shares Video for "Brand New Free"
At-Risk Youth – New Single "Sweet Demon"
At-Risk Youth, the 3-piece rock band out of Colorado Springs, CO., is back with another melodic single, "Sweet Demon" dropping September 30, 2022. It's the follow-up to their very well received On A Wire EP.
At-Risk Youth is Mark K. Foreman (lead vox, guitar) Ryan Hartline (drums) and Ali Belone (bass).
Boy & Bear Share Soaring New Single & Video "Just To Be Kind"
PABLLO VITTAR TAPS MC CAROL FOR NEW SINGLE + VIDEO "DESCONTROLADA"
With a glitched, rounded bass line, and crystallized synth pop production providing the perfect backdrop for Pabllo's charismatic vocals, "Descontrolada" highlights the importance for Pabllo to collaborate with multifaceted artists who have a Brazilian essence. Reflecting on the collaboration with MC Carol, Pabllo says,
Tilly Tjala Thomas' new EP 'Sanctuary' Out Now
South Australian Nukunu artist Tilly Tjala Thomas (pron. 'Jala'), today releases her highly anticipated second EP Sanctuary, featuring culturally rich, emotive and compelling singles 'Mansion', 'Ngai Yurlku Nhiina' and title track 'Sanctuary'.
All Good Things Drops New EP, "Hold On," and Collab With Lacey Sturm; Partners With To Write Love On Her Arms
BANJI release 'Maybe' ahead of debut album 'Freshcakes'
BET nominated rapper HAVIAH MIGHTY drops explosive record "Honey Bun"
MYD — Releases New Single: "I Made It" Feat. Picard Brothers || + New Version of 'Born A Loser' Album Due Later This Year
PVA share video for "Bad Dad" | New album "BLUSH" out 14th October via Ninja Tune | Biggest UK / EU headline tour to date to take place Oct / Nov 2022
Massachusetts Duo Handsome Ghost Signs With Nettwerk | Shares New Single/Music Video "Heaven Isn't Long For You" 
ALMA SHARES THE NEW SINGLE 'SUMMER REALLY HURT US' – WATCH THE OFFICIAL VIDEO HERE
Tim Burgess releases new solo album today; shares new video