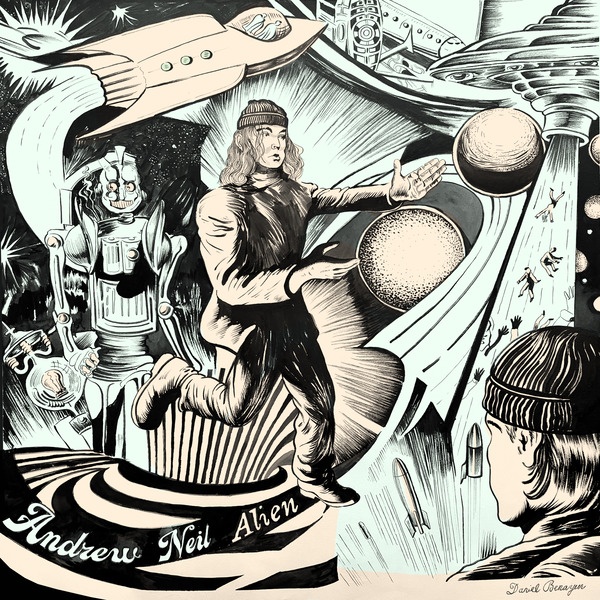 A purely intimate take on classic folk Andrew Neil pares things to the absolute essentials on "Alien". Sounding timeless, he keeps it to vocals and a guitar. For those two items however, he manages to make the environment so expressive. Poetry of sorts flows through the entirety of the journey as there is a loveliness about the way he explores the surprisingly emotive sound. Much of it has this degree of rawness, made in part by the way that the production is set out. By embracing a distinct lo-fi aesthetic there is a light grace to the way the evolution occurs. Timeless in nature he sidesteps trends creating an album that could have come out of any kind of moment.
He begins things with the opener and title track "Alien". Strumming the guitar with confidence, the buildup of the work has a grace to it lighter than air at times. An early Mountain Goats flavor defines the bold and defiant "I Need a Reason". Even looser "Mongolia" has a dreamy quality with the lyricism further adding to its surrealism. Staccato rhythms punctuate "Fingers Crossed" with the riffs having a bit of a beauty to it. Light and breezy "My Best Friend" has a grandeur to it. Going for a buildup "The Beat Goes On" has a delicacy to it. Lyrics have a poignancy on "Remember to Forget" featuring some of the loneliness that Elliott Smith tapped into easily. Carefully bringing it all home is the meditative "Black Sheep".
Done with the greatest amount of dignity, Andrew Neil delivers something beautiful on "Alien".