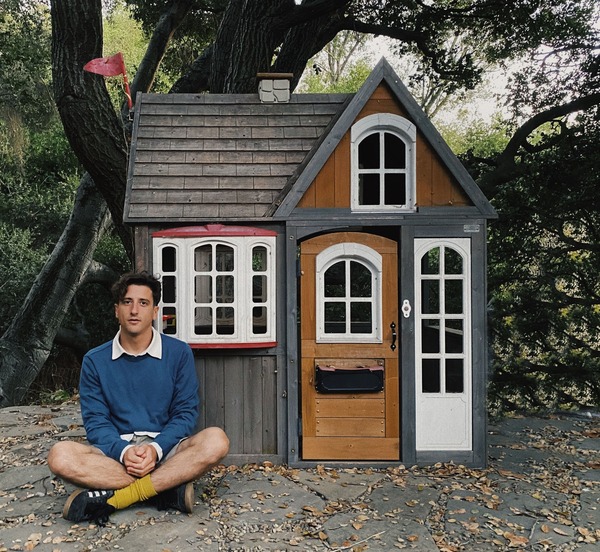 @skopemag news – saturday – september 17, 2022 @ 12 pm est
@skopemag HQ – http://smarturl.it/skope
The Anmer addresses brainwashing through religious deceivers on track "Tears of Jesus"
The track talks about the charlatans of the Christian religions who distort the words of Jesus, brainwashing the faithful, hypnotizing them to control their minds, spreading their hatred and manipulating their customs, precisely to steal their money and commit prejudice against people who think differently. God and Jesus are not to blame for war and misery, but nationalistic and self-centered politicians who are helped by these damn charlatans.
Luka releases highly anticipated debut EP Insomnia (16/9)
The Belgian singer Luka will release her highly anticipated debut EP Insomnia on September 16th. Her first singles were picked up by a lot of international press.
COUNTRY ARTIST ALLISON CIPRIS RELEASES NOSTALGIC NEW SINGLE "SUNRISE DRIVE"
With picturesque lyrics like shifting gears, his hand on mine, windows down, my hair was flyin', thought I saw forever in his eyes, "Sunrise Drive" shows Cipris' softer side as a songwriter and takes you for a journey on a moonlit open road, conjuring up memories of summer romance.
#1 Sirius Heart & Soul & Billboard Charting Kevin Ross // New Stripped Down Performance Visual
"Sweet Release" uses waterfall resemblant guitar reverberation and wispy vocals to create a romantic atmospheric highway escape song. Ross' vocals both captivate and soothe the ear as he officiates an original spin on romanticism and respite from daily life. On his stripped down acoustic performance, Ross brings a new level of vocal definition and tactful intimacy to "Sweet Release" as he blends surrealism and sensation to create a sonic dreamscape. Kevin Ross showcases his refined, delicate vocals while simultaneously captivating the acoustic show with his powerful range and grounded stability.
LEANDRO DÍAZ Nuevo Álbum de Silvestre Dangond en homenaje al Maestro vallenato
En medio de toda la expectativa por la próxima emisión de la serie 'Leandro', llega la noticia del lanzamiento del álbum en homenaje al Gran Maestro, una de las figuras representativas en la vida y carrera de Silvestre Dangond, protagonista de la serie.
RED HOT FLORIDA PHENOMENON RAW YOUNGIN RELEASES NEW SINGLE & MUSIC VIDEO "SPINNIN" FEATURING DOE BOY
Anuel presenta nuevo sencillo y video musical "Brother"
Anuel, uno de los grandes líderes de la música latina presenta su nuevo sencillo "Brother" , un tema con el que promete sorprender a la industria del género urbano, haciendo una magistral fusión entre el Trap y el género alternativo. El tema y su video musical oficial están disponibles en todas las plataformas digitales.
Brook Pridemore Shares New Album + Video via Bands Do BK
Fresh home from a US tour to a Brooklyn that was silenced by the early days of the COVID-19 pandemic, unemployed and unable to play live, Brook Pridemore was overcome with a flurry of middle-of-the-night songwriting. More intimate and unflinchingly honest than anything they'd written before, this batch of nascent songs painted snapshots of the most trying moments of the songwriter's life: an altercation with a teacher ("The Man Who Tried to Kill Me"), the suicide of a childhood friend ("Learned to Play the Drums"), etc. Pridemore imagined this songbook to be a humble demo, a la Bruce Springsteen's Nebraska.
GIVĒON ANNOUNCES NEW SINGLE "TIME" OUT SEPTEMBER 23rd FOR AMSTERDAM ORIGINAL MOTION PICTURE SOUNDTRACK
Produced by 20th Century Studios and New Regency, directed by Academy® Award-nominated filmmaker David O. Russell, and starring Academy Award® winner Christian Bale, Amsterdam opens in theaters on October 7 as well.
'Amsterdam' Enlists Drake & Giveon For End-Credit Theme "Time," Just In Time For David O. Russell Film's Lincoln Center Premiere & October Bow
THUNDER JACKSON TEAMS UP WITH CHET FAKER FOR NEW SINGLE, "TAKE ME BACK"
THUNDER JACKSON is building on the streaming success of his acclaimed debut album, Thunder Jackson with the brand-new single "Take Me Back." The wildly infectious track is a collaboration with alt-pop sensation Chet Faker, the billion-streaming nom de guerre of artist and producer Nick Murphy.
ORM: Danish Atmospheric Black Metal Band Shares Fourth Excerpt From Forthcoming Double Album Intet • Altet, Nearing Release Through Indisciplinarian
On September 30th, Danish black metal band ORM will release its third album, Intet • Altet, through Copenhagen-based label Indisciplinarian. Intet • Altet ('The Nothing • The All') is a double album once again expanding on ORM's epic and visionary black metal through a narrative about four life phases, which unfolds over four grandiose compositions with a total running time of ninety-two minutes.
METRO BOOMIN ANNOUNCES ANXIOUSLY AWAITED NEW ALBUM "HEROES & VILLAINS" OUT NOVEMBER 4, 2022
To celebrate his 29th birthday today, the GRAMMY® Award-nominated diamond-certified super producer, artist, and game changer just uncovered the official album trailer soundtracked by a flurry of piano and otherworldly sonics.
Paper Idol Announces New LP, Shares "Hey You" Single via Consequence of Sound, Read the Song of the Week Feature | 'The Playground' LP Due November 18
This year, electro-pop artist Paper Idol (Matan KG) is set to release his most ambitious project to date: The Playground (due November 18). The LP will chronicle eight stages of childhood in eight tracks, from the days of sidewalk hopscotch to teenage nihilism and everything in between. The music was produced in both the United States and Israel, the two countries in which Matan spent his formative years. In an attempt to keep the tracks raw and authentic, Matan wrote, produced, and mixed all the tracks himself in collaboration with his bandmate Adam Rochelle. The album artwork was created by Matan as well, which pulls inspiration from minimalism and analogue collage to create surreal playgrounds out of notebook paper. "The songs are definitely based on my own upbringing," he says, "but I'm telling stories anyone will be able to relate to." The first few singles from the project, released this summer, have already gained hundreds of thousands of streams.
Song of the Week: Carly Rae Jepsen Speaks for All of Us With "Talking To Yourself"
carina Releases Highly Anticipated Debut EP 'spaceout!' Via Don't Sleep
The latest signee to tastemaker imprint Don't Sleep, carina shares her single "accessory" that follows the feeling of being used and unwanted, a song that was never actually intended to make the EP, but the artist felt it so compelling that it had to be added, with carina explaining: "I guess it sort of segues into my next record musically and thematically. "accessory"' wasn't on the original record, but I added it as a bonus track. It ends with this really beautiful instrumental string section which is really special to me."
Cigarettes After Sex's Greg Gonzalez + Daniele Luppi Share New Collaborative EP | 'Charm of Pleasure' EP Out Today via Verve + Slowplay
Greg Gonzalez (Cigarettes After Sex) and Los Angeles-based composer/song-writer Daniele Luppi have partnered up to present a brand new collaborative EP entitled Charm of Pleasure (out today, September 16 via Verve Records + Slowplay), marking the first time Gonzalez is releasing material under his own name.
TIAGO PZK & TINI Team Up To Introduce Sizzling New Single "El Último Beso"
In the middle of his "Portales Tour," Tiago PZK has linked up with famed Argentinian actress, singer, and songwriter TINI to combine their musical talents on "El Último Beso," (The Last Kiss), a percussive pop confessional about the end of a relationship. TINI's smooth, smoky vocals coupled with Tiago PZK's soulful verses instantly transport listeners to the song's emotional peaks and valleys. "El Ultimo Beso" is now available on all streaming platforms.
French deathgrinders Haut&Court unleashed new single "Relentless Humanity" // New album 'Collapse' to be released on November 10.
Brace yourself : about 3 years after the release of the insane 'INEFFABILIS', French agressive deathgrinders Haut&Court are back with a brand new full-length effort, celebrating their 10 years of existence.
Singer/Songwriter Timea Göghova Releases New Single & Video "Wasted"
Timea's tone is powerfully consistent in this song, and the production is cleaner and more polished than the previous song we reviewed. Likewise, Caro's piano sounds more robust on "Wasted." In fact, it's positively massive. I applaud the composition and the performance by Caro here. Additional kudos are also owed the recording engineer, Martin Schmidt of Audiospezialist Studio, who did his job exceedingly well on this evocative track.