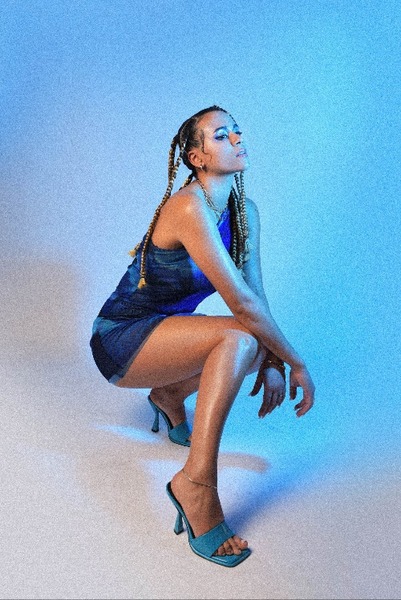 @skopemag news – thursday – september 15, 2022 @ 8 am est
@skopemag HQ – http://smarturl.it/skope
SEA OF SNAKES Release Video For "Third Kind"
Stoner rockers SEA OF SNAKES have released a video for their track "Third Kind". the song is from their upcoming album The Serpent And The Lamb which will release on October 14th.
BANDAID BRIGADE — Share New Video For: "Abacus" || + New Album Out Now
With their sensational second album 'Sex Is Terrifying' now out in the wild, the four-piece are putting the spotlight back on one of its finest moments with a humorous and hair-raising new clip.
soul legend Lee Fields shares new song/video; Daptone debut out Oct 28
Legendary soul singer Lee Fields has shared his timeless new single, "Forever," available now via Daptone Records at all DSPs and streaming services. A stripped-down live performance video – featuring backing from guitarist Thomas Brenneck (Charles Bradley, Menahan Street Band) and vocalist Josh Lane (Thee Sacred Souls) – premieres today on YouTube.
Leah Marie Mason Turns "Tears Into Diamonds" With Viral Single
"'Tears into Diamonds' was written with Claire Douglas and The720. This record is essentially a "f*** you" to the ex that doesn't deserve the time day. To me this song is all about realizing your self worth and coming to the realization that you deserve better. We all deserve the best for ourselves."
New Music: mmeadows "Baby-By" (Dirty Projectors, Beyoncé, Lorde)
Dusty Durston X Skope Magazine
'Kaisha shares stunning video for her new single Ego'
Rich velvety vocals teamed with dreamy production make 'Ego' the perfect tune to keep on repeat.
"This track is about men who pretend to be good guys. I often hear stories of situations where they're incredibly nice to their friends but completely the opposite when it comes to the person in a relationship with them. Almost like a facade that they keep up for the outside world but when they're complacent, their true colours shine through. Save us the time and don't pretend to be something you're not."
ASSIMILATOR Stream New Self-Titled Album At Decibel Magazine
ASSIMILATOR, formerly DEATH ON FIRE, deliver a brutal sound with the new incarnation of the band bringing a grimier American thrash edge. Unafraid to venture through the void, the self-titled album, Assimilator is premiering now at Decibel Magazine and will release everywhere on September 16th, 2022.
"We are super proud of this album. It has everything someone with good taste would want: riffs, solos, drums, vocals. It is a complete album and it is so good we may just stop writing music and quit while we are ahead. We hope you enjoy it, and if you don't you might be a poser with terrible taste"
GUS ENGLEHORN — Reveals New Video For "Sunset Strip" + Announces UK Dates This Autumn
Englehorn will perform at many festivals including Reeperbanh in Germany, MaMa and Rockomotives in France, Left of Dial, Hit the City and London Calling in the Netherlands as well as playing in key cities in the UK. Full routing is below. Tickets are on sale now.
LOLO ZOUAÏ ANNOUNCES ALBUM + "PL4YG1RL" SINGLE OUT NOW
Lolo Zouaï has been giving fans a sneak preview for months, previewing new material on the road as the opening act for Dua Lipa on the Future Nostalgia Tour across North America. Today she announces the impending arrival of her epic new studio album, PLAYGIRL, out October 14 via Keep It On The Lolo/RCA Records. The 13-track LP has a curated tracklist and mood with everything from internet fantasy to club bangers to ethereal jams to offer up a dynamic listening experience. Today the pop phenom shares a brand new track of the same name, stylized "pl4yg1rl," reminiscent of a y2k e-girl dance pop record. Along with the single, Zouaï has released an interactive pre-save website to give her fans a taste of what's to come.
White Lies Release New Single, "Trouble In America"
Today, White Lies share new single, "Trouble in America", a previously unreleased track featured on the upcoming bonus edition of their last album, As I Try Not To Fall Apart, out via [PIAS] on October 21, 2022. The album was originally released in February of this year.
Blake Morgan – New Music Video Out Today!
Finnish Fuzzrock Outfit Craneium Launch Single & Music Video for, "Victim of Delusion"
Marcus Paquin Announces New LP, Shares "The Way Forward" Single + Video via EARMILK
Notable songwriter and musician Marcus Paquin is perhaps best known for his work on albums by iconic artists such as The National, Local Natives, The Weather Station, Julia Jacklin, Begonia, and Sarah Harmer. Now, Marcus announces his first solo effort, an album entitled Our Love (due November 25 via Birthday Cake Records). The album dives into a difficult transition in his life – the separation from his partner of 18 years and finding self-love, new love and acceptance of his new path in life.
[VIDEO] Marcus Paquin shares soothing track "The Way Forward"
ODUNSI (THE ENGINE) RETURNS WITH NEW EP DENIM
Rising star Odunsi (The Engine) returns with his new EP DENIM. Featuring four tracks "N2P," "DRAMA," "DRAMA QUEEN," and "WTF! (Euphoria)" ft. 2aab, this EP marks the first taste of new music from Odunsi since last fall. The EP cover art is a reference to Fight Club, where the soap is a symbol of cleanliness and renewal. DENIM serves as a preparatory cleanse and prequel to forthcoming music and this new era of Odunsi.
MIA GLADSTONE Tells The Truth About "Social Media" in New Video Single
easy life Drop New Single 'ANTIFREEZE' with Gus Dapperton. New Album Out Oct 7
easy life have hared their brand new single 'ANTIFREEZE,' which is available now on GEFFEN Records and comes with an official music video, also revealed today (watch HERE). A collaboration with Gus Dapperton, 'ANTIFREEZE' received its first play as Radio 1's Hottest Record In The World and previews the British band's much-anticipated second album, 'MAYBE IN ANOTHER LIFE…'. Released October 7.
Alaina Castillo Release Visualizer for New Single "party in my head (ur not invited)"
Castillo channels the energy of a femme fatale describing the experience of listening to the track as "when listening to 'party in my head (ur not invited)' I want u to imagine ur out for the night. ur playing games, teasing someone who desperately wants u – u would be happy to just be alone- but messing with them gives u even more joy."
PRE's Snupe Bandz and PaperRoute Woo Prepare for 'Boyz In The Hood' With "Dam Fool" Video
NAV DROPS VIDEO FOR "NEVER SLEEP" WITH LIL BABY FT. TRAVIS SCOTT
Uji Shares "QuemaQuema" Single + Video via Cool Hunting
Today, Argentinian electronic music producer Uji shares "QuemaQuema," the latest single off his forthcoming album, TIMEBEING, due October 21 via ZZK Records. The track comes alongside an accompanying music video, part of the record's 8-part film, directed by Jazmin Calcarami. Watch the currently released parts of the TIMEBEING film, including the official video for "QuemaQuema," on Uji's YouTube channel.
R&B STAR COL3TRANE RELEASES VISUAL TO "LIGHTS OUT" OFF DEBUT ALBUM "LUSH LIFE"
VAJRA "Crown or Crucify" Music Video + Tour Announcement – Support Request – For Fans Of: Evanescence, Halestorm, In This Moment
MARTYRED: Texas death metallers premiere new single "Shadows of Deception", debut album "The Relegation" out in October
Guitarist Mike DeBord states: "'The Relegation' is something that we've been working on for roughly the last couple of years. With this being our first full length album following two previously self released EPs, 'Exemplifying Their Defeat' and 'Dawn of Terror', we wanted to make sure that this effort stayed true to the Martyred recipe, but also allowed us to showcase the evolution of the band as well. During the time between the last release and working on this one we were able to harness our individual darker times & experiences, and translate them into this in the most honest and brutal way we could… as a band I believe that's what we have done with 'The Relegation'.
Tungz deliver ABBA inspired new video on Heist or Hit
ALICE D SHARES HER NEW EP 'INTO THE LIGHT' – OUT NOW FEATURING THE NEW TRACK 'WARRIOR'
Bookended by two mood-setting instrumentals, the EP feels like a journey of discovery in which Alice has learned more about herself every step of the way. The EP's halfway highlight, 'Protect My Light', unifies nostalgic R&B and lilting island rhythms as Alice explores the need to eliminate toxic friendships from her life to keep her own energy pure. Personal development and empowerment is also a part of 'Bittersweet', which focuses upon the future possibilities that come with the pain of the end of a relationship. The EP was co-written between Alice and her regular collaborator Tim Blok, who also produced 7 out of the 8 tracks.
British alt-pop duo Quasi Qui (Yehan Jehan) announce debut album & share new single '10 Years'
Hamish Hawk announces much-anticipated new album | "Angel Numbers" out February 3rd 2023 via Post Electric | Shares anthemic new single "Think Of Us Kissing"
The new album follow 2021's breakthrough LP "Heavy Elevator", a sublime and literate record that saw significant plaudits at both press and radio, including – no mean feat for an artist self-releasing in the current climate – three singles playlisted at BBC 6 Music. The first single from "Angel Numbers", its title track, followed on in that trend when it was also added to the playlist upon its release in the late summer.