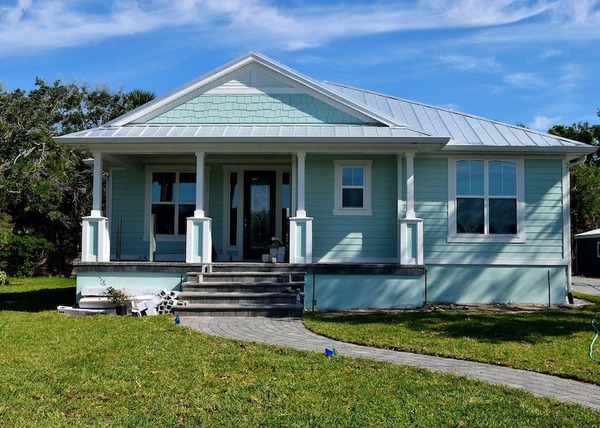 Most people put a lot of effort into decorating their homes in a way that is attractive and appealing to the eye. However, the exterior door of their homes creates a first impression. 
Since it lures the most attention from the street, your home's front door also draws the most interest from people. Hence, while remodeling your home, you should purchase a high-quality exterior door that can maintain its appearance and lasts long.
However, doors from different brands come in various sizes, shapes, materials, and features. And making the right choice for the perfect exterior that matches the style of your home is essential. 
So, before rounding in on the best exterior door brands for your home, you should keep the following factors in mind.
Consider The Style and Energy Efficiency Of The Door
Front door designs vary almost as much as home architectural styles. Regardless of the door type, you must consider the security, energy efficiency, and style when selecting a new external door brand.
The door should have sufficient safety measures to make you feel secure in the house. Also, a decent exterior door from a good brand should keep all elements out and save you from extreme weather conditions. 
Besides, opting for energy-efficient doors is best if you live in zones with extreme climates. Doors made of steel and fiberglass often offer better insulation than those made of wood. 
Energy star-qualified door brands' products undergo independent testing and certification, and they frequently have more snugly fitting frames and energy-efficient cores. 
Also, the glass models of some brands come with double or triple-panel insulating glass to lessen heat transmission.
Check For The Type Of Material Used
Wood is the most common material for front doors. Many antique homes wouldn't feel like they belonged without one since the real wood grain is cozy and inviting. 
However, wooden doors need upkeep to avoid being vulnerable to damage from moisture and other elements. In addition, if they do not have an energy-efficient core, they are less insulating than other door materials.
Steel doors are the strongest and one of the most long-lasting materials. A branded steel door is an excellent option if you want more security. It requires little maintenance and performs well in terms of energy efficiency.
However, the most resilient choice is to go for brands offering fiberglass doors. They are less prone to fade, damage, rust, split, or scrape. These doors are also moisture-resistant, extending their structural excellence. 
Besides, they are a very energy-efficient and adaptable low-maintenance solution. Therefore, many brands nowadays produce exterior fiberglass doors that meet the aesthetics you are looking for if you want a woody grain appearance.
Look Into The Security Offered By The Door
To prevent house invasions and burglaries, a strong door lock is necessary. Robust locks and strike plates may significantly boost a door's kick-in resistance. 
Thus, a deadbolt on the door is a must for your home's security. Ensure the brand you opt for provides doors with a deadbolt of at least an inch in length and a strengthened metal striking plate. 
Using a credit card to unlock the door can be prevented with a dead-locking latch bolt. Your door won't have superior security if the strike plate isn't fastened with the proper hardware. 
So, check that the lock and the strike plate in the door are placed correctly. Most exterior door brands include a lock set with a Grade 2 security grade in their products. Commercial duty with a Grade 1 is the safest, albeit it is likely to cost significantly more than other doors. 
Besides, keyless access via a smartphone or transponder, keypad entry, or RFID entry are options for modern door locking systems. So, if you want a keyless entry to your home, you can shop for door brands offering these smart features.
Choose Whether To Go For Swing-In Door Or Swing-Out Door
Although front doors are often made to open inward, a custom exterior door may swing out, depending on your requirement.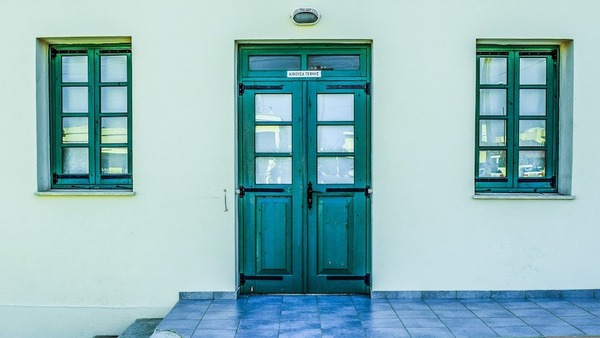 Outward-swinging doors are becoming more common nowadays, especially in places vulnerable to hurricanes. They are advantageous in windy environments.
Doors that open outward offer superior protection against strong winds since they cannot be blown in. 
However, they can create problems in places with a lot of snowfall. It may not allow you to push the door open from the inside if too much snow is piled up in front of it. 
Also, the security risk associated with outward-swinging doors' exposed hinges is a severe concern for many individuals.
However, recent construction and hinge technology advancements have made it practically difficult for an attacker to remove or harm the hinges of an outward-swinging door. 
Besides, they have a further degree of protection. Also, doors that swing out are too difficult to force or kick in. 
However, when buying an outward-swinging front door, ensure to get it from a brand that implements advanced technologies in their products.
Consider The Impact Of Sunlight On The Door
Before choosing the right exterior door, you must consider how much direct sunlight reaches it. 
For instance, if your door faces east, west, or even south, the amount of direct sunlight will restrict your selection of the material you should use. With time, the sun's intense rays can cause wood to bend and develop hairline fractures.
However, you don't need to bother about material choice if you have a porch, an overhang, or if your door faces north. 
In addition, having several clear windows in the front door might not be a good idea if your front entrance confronts a busy sidewalk or roadway. It will allow visitors to stare directly into your home, affecting your privacy.
However, you may want some light to come into your home. Thus, you can use transom windows, sidelights, or even the door's glass panes. They provide light while preserving the privacy and comfort of your home. 
Besides, you can consider brands whose exterior doors come with textured, frosted, and sandblasted glass.
Wrapping Up
A front door replacement requires careful preparation, just like any other renovation job. Although high-quality branded products are more expensive, their long lifespan and weather protection can make them worthwhile investments.
So, before purchasing an exterior door, research the manufacturers and brands available in the market to be sure you are selecting the best one