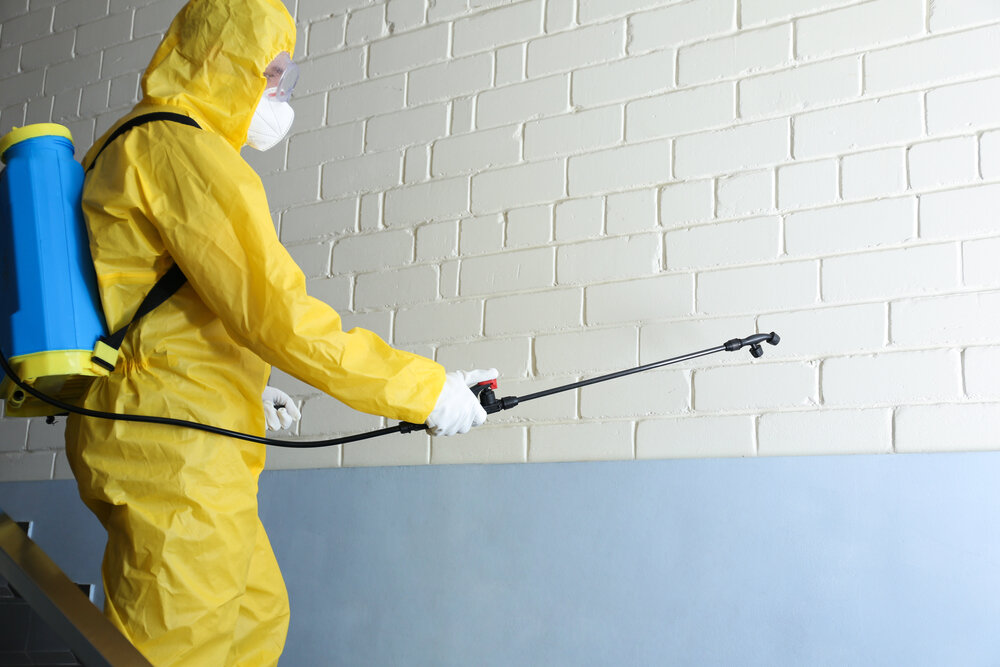 Long Island, New York, is home to various nasty pests, including crickets, spiders, rodents, mice, silverfish, etc. These creatures are a nuisance and can largely infest your homes or offices, some of which pose severe life threats to humans. So, before it is too late, hire an exterminator right away. 
Since Long Island has many versatile and well-equipped pest control service providers, there is major confusion about hiring the best one.
Thus, this article will take you through 8 tips you can use for hiring a reliable exterminator on Long Island. Let's check them out!
Check the Official Websites of Exterminator Companies
When researching the best pest control companies, first, you should check their official websites to learn about their services. 
Instead of relying on any third-party site, it is always recommended to go through their official sites, as the details are more accurate and reliable. So, learn about each exterminator's pest control methods and payment terms. 
For instance, some companies might efficiently eliminate rodents, while others may be good at eradicating roaches through gel bait insecticides. Companies can also differ in payment plans; some may provide credit options while others allow payment in EMI mode.
Check Their Online Reviews
Reviews play an important role in assessing if the pest control professionals are the right ones for your needs. Google reviews and the company's social media handles are great places to check genuine reviews. 
Besides looking into customers' online feedback, you should also see how the company responds to positive and negative reviews. It will help you understand their care towards their customers and their ability to accept constructive feedback to improve their services accordingly.
Ask for Recommendations
Sometimes our research for the best exterminators in New York might fall short, and recommendations play a significant role in such cases. 
You can ask your immediate family members and friends about the type of extermination services they avail of regularly or have hired recently. It will help you get honest and trustable feedback about the service quality of pest professionals, enabling you to choose the best one.
Examine Their License and Insurance Coverage
Professional exterminators on Long Island should possess a valid license and have the requisite insurance requirements. 
The New York State Pesticide Administration Department requires professional exterminators to possess a certified commercial pesticide applicator license. It is only provided to those who complete the documentation process and qualify for appropriate technical tests.
The Administration Department of New York also has an advisory issued to pest control professionals to possess public liability insurance. It will protect you against any damage or injury caused by the technicians to you or your property during the extermination process. 
Thus, make sure you inspect these requirements carefully.
Determine if Their Pest Elimination Options are Safe
Most pest control products used by exterminators on Long Island are safe for humans and pets. However, chemicals like pyrethroid, organophosphate, and carbamate are hazardous and can affect the nervous system of humans. 
Hence, when hiring a pest control expert, ensure they use safe pest control chemicals and other products. 
Also, a good exterminator will inform you of everything you need to do before and after treating pests for your safety. 
From moving furniture safely and covering your room with drapes before the treatment to sanitation and drainage after the pest removal process, all should be well informed to you by pest control companies.
Check Whether They Provide Service Warranty
Pests are recurring in nature, and hence there is a possibility that they will return. 
So, ensure the exterminator you are considering hiring offers warranties as directed by the New York State Pesticide Administration. 
The following are some common warranties provided by most Long Island pest control service providers. However, they may differ by company.
Service Warranty: It mainly comprises a free treatment of any pest problem if it develops during the warranty period.

One-Time Service Warranty: Though it depends on the companies, most perform a 30-day re-treatment warranty at the end of the service.

Schedule an Interview
Once you have finalized some pest professionals on Long Island, it is time to know their work in depth. You can do so by scheduling a meeting with them via phone or in person. 
The following are some things you must ask any pest control company.
Enquire whether they are insured and possess a New York state-approved license.

Ask them about the years of experience they possess. It is essential to know as you would not want to end up hiring a Roorkee.

Ask them if they follow an Integrated Pest Management procedure. It is a customized approach to proactively dealing with pests.

Enquire the professionals whether their standard agreement covers the approximate number of pests to be removed. Check if the nasty insects your space is infected with are covered in it. You can also verify their quality assurance by asking about their independent audits.

Learn about the specialty products and services they offer. Sanitation plays an important role when it comes to pest removal services. Hence you should check whether, after pest control, they will perform drain cleaning and odor control activities.

Acquaint yourself with the payment options pest control companies offers. It will make you understand whether they have any EMI or credit options and help you align with your budgetary requirements.

Request a Thorough Inspection
Once you have finalized your exterminator, it's time to ask them to pay a visit to your place. 
Professional pest control companies usually send a technician to your home or workspace to assess the condition and give a fair quote. 
Learn about the intensity of the infestation and the type of pest control techniques to be used post-inspection, and ask for a proper quotation in writing accordingly. 
However, ensure that the quotation includes all details of the pest control process and their expenses to avoid getting overcharged.
Summing Up
Discovering an infestation in your home or office is a nasty feeling. However, hiring a professional exterminator can bring things back into place. 
The 8 tips mentioned above can help you find the best pest control company and eliminate all filthy pests from your space. So, go ahead, research, and hire the best exterminator on Long Island.