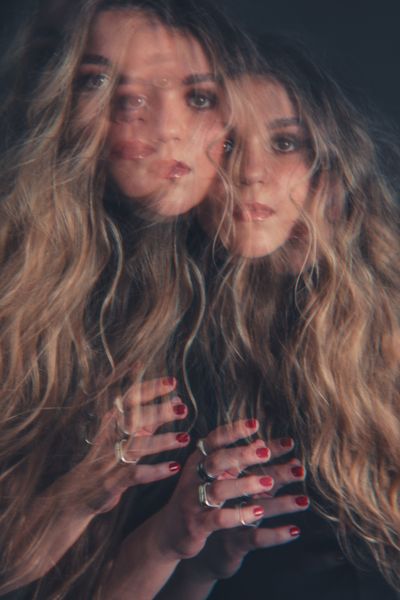 @skopemag news – friday – august 19, 2022 @ 5 pm est
@skopemag HQ – http://smarturl.it/skope
Today: Sunshine Makers share breezy groove on positive neo-soul track "Got To Be Good"
The opening lyrics for "Got To Be Good" starts off by stating "We've got to bring some loving here today for our friend Marvin Gaye who'd say what's going on."It's a nod to Marvin Gaye and his message in the classic track "What's Going On." Love is what the world needs and Sunshine Makers want to remind people through their music that the message is just as relevant today as it was back in 1971.
Emerging Reggae Artist Hezron Clarke Releases New Album M.O.A.M
Recorded in Reggae's birthplace, Kingston Jamaica, M.O.A.M. features some of Jamaica's greatest musicians including Dean Fraser (saxophone), Kirk "Kirkle Dove" Bennett (drums), Donald "Danny Bassie" Dennis (bass), Mitchum Khan (guitar), Carol "Bowie" McLaughlin (keyboards) and Robbie Lyn (keyboards). On a lyrical front, the album embodies feel-good vibes with motivational and inspirational concepts that encourage patience and resilience. "M.O.A.M (Man on a Mission), in its truest sense, is a mission to bring back great Jamaican music and musicianship to the mainstream," offers Hezron. "It's a reminder of where reggae is supposed to be in the world."
[Video/DJ Pack] Hel Clecs (Lord Willin x Mr. Phormula) – No Holding Us Back prod. by Mr. Phormula + "S.A.I.N" EP Stream
Boy In Space – New Single "Lean On"
Upbeat, Melodic Single from The Bergamot
BLACK SPACE RIDERS Release Video For "Fear No More"
JANE Releases New Visuals for Latest Single "TELL YOU"
ZEDD & MAREN MORRIS RELEASE BRAND NEW SINGLE 'MAKE YOU SAY'
TODAY LDN classically trained alt pop artist Sylvie shares dynamic single "Dull The Shimmer"
"We should up the dose and keep the girl's mouth shut, let's all raise a toast until she's all fired up," sings the sharp tongued songwriter on her new single. After being put back onto antidepressant medication, "Dull The Shimmer" describes the numbness Sylvie felt, pointing out the irony of a "happy pill" being a bitter pill to swallow.
EMELINE SHARES DARING & DANCE-READY NEW SINGLE AND VIDEO "STRUT" TODAY
[OUT NOW]The Bronx's Kenzo Balla runs the city in "Don't Panic"
FRVRFRIDAY PREMIERES "FLYLIKEDIS" VIDEO
OMB PEEZY RELEASES NEW MUSIC VIDEO "REAL SHIT"