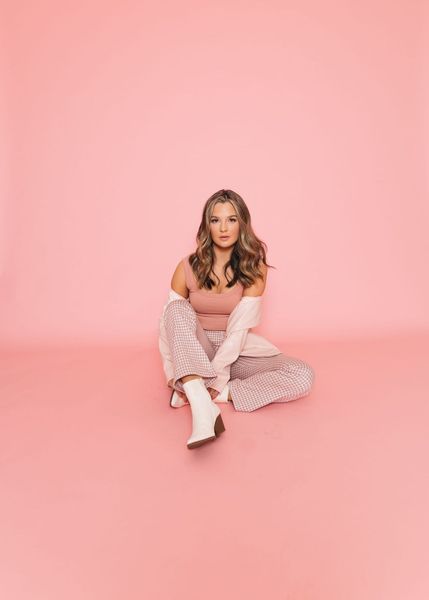 @skopemag news – friday – august 19 2022 @ 12 pm est
@skopemag HQ – http://smarturl.it/skope
GHOST IN THE MACHINE New Maxi-Single 'Muevete'
Muevete, US rocktronica project Ghost In The Machine, is a world fusion of EDM and rock shaped by a Spanish influence. Inspired by nightlife and Flamenco of southern Spain, acoustic guitars play dark and tense passages over heavy bass and a solid beat. Rock, electronic and industrial elements intermingle creating the atmosphere. Vocalists C4 and Caela play off each other singing themes of dancing, festival, freedom, expression, celebration and enjoying life to the fullest.
The Amazons unveil video for euphoric new single 'How Will I Know?'…
First premiered on Clara Amfo's Radio 1 show last month, The Amazons have unveiled the epic video for their latest anthemic single 'How Will I Know?'. The track is taken from the band's forthcoming album How Will I Know If Heaven Will Find Me? – out September 9th 2022 on Fiction Records.
Jah Digga opens up about the importance of mental health on his latest EP – 'Poet Off The Ends'
Poet Off The Ends is a 6 track EP from Nottingham MC Jah Digga. Named after his poetry and spoken word platform, which was born from a YouTube series of the same name, the EP is a manifestation of the powerful, positive creative energy translated through spoken word, poetry and music.
Psych-rockers Longheads release new single 'Longherder'
The track is a lysergic slice of King Gizzard infused groove with Sabbath-esque power drifting between sanguine moments reminiscent of The Doors and expansive guitar solos of Hendrix.
TAYO SOUND AND RUDIMENTAL RELEASE 'HIDE AND SEEK'
Toby Sebastian releases new single 'Rock Rolling'
An upbeat acoustic track, 'Rock Rolling' is full of bouncy and breezy indie, with nods to nostalgic Americana. The sounds are reminiscent as much from Vampire Weekend as they are Bob Dylan.
EWAN MACFARLANE — Recalls Fiery Snuts Gig On: "Won't Stop Burnin" || + Confirms 'Milk' Album For 28 Oct
Singer-songwriter Alan Williams is "Giving You A Warning"
The story behind "Giving You A Warning" stands in stark contrast to the weightier songs that Williams wrote, produced, played, sang, and arranged for "Currents," a diverse offering that swirls alternative, progressive and classic rock varnished with pop appeal and jazz, R&B, soul and blues nuances. Williams wrote many of the songs for "Currents" in response to our times. His incisive lyrics probe political turmoil and polarization, civil unrest, fear and economic uncertainty brought on by the pandemic, the climate crisis, and the actions threatening to tear apart the fabric of our democracy. Heavy stuff for a man poking fun at his "Hey kids, get off my lawn!" moment on "Giving You A Warning."
Alan Williams Premieres His Comical "Giving You a Warning" Music Video
James Chatburn Releases New Album "Late Night Howling" + "Some Kind Of Fool" Visuals
80's euphoria meets hypnotic hip hop in Tyrin's NEW music video!
Funeral Portrait Release New Single "Voodoo Doll" and Video, Tour Starts October 14
Rising Swedish Indie Pop Artist Esther Releases Captivating New EP "Wander" Today!
Rising Swedish indie pop artist Esther releases her captivating new EP Wander today via the Skolhaus collective which is part of the INGRID family – stream HERE via your preferred DSP. The 4-song EP is the culmination of the past three years working alongside EP producer Pontus Winnberg (Miike Snow, AMASON) and his Teenage Engineering partner Jesper Kouthoofd. She also got some songwriting help on Wander from Caroline Cederlöf, a.k.a. GRANT who, apart from "It's Alright," provided a sounding board for the young musician as she crafted the lyrics for the songs featured on the new EP.
Funk Rockers AstroYeti Sign With Conch Town Records For Debut Single 'Long Road'
Lillian Axe: First studio album 'From Womb To Tomb'in 10 years, plus first UK tour in 29 years
Lillian Axe release first video & single from their long-awaited 10th studio album "From Womb To Tomb" due on Global Rock Records August 19th:
Lillian Axe release the first video and single "I Am Beyond" from their upcoming new album "From Womb To Tomb" due August 19th on Global Rock Records.
YVNGXCHRIS DROPS 'VIRALITY' EP FEAT. NAME AND MORE, SHARES "QUIKKSCOPE" VIDEO
Today, yvngxchris returns with 'VIRALITY', his sleek new EP. Laced with radiant production, infectious hooks, and appearances from Lil Yatchy and DC The Don, VIRALITY is Chris' most self-assured and versatile body of work yet. With production from Dylvinci, MathiaStyner, CXDY & ThankYouWill, Finlince, Working on Dying, and more, Chris combines his youthful skills to create a masterpiece for his fans fusing his fast-paced rhymes with soaring melodic beats. The EP is out today on Columbia Records and arrives alongside the video for "Quikkscope" featuring DC The Don.
NYC-based MAYA LUCIA releases new EP 'miss girl world' today, Aug. 19th!
SEB RELEASES NEW EP, SHARES "3am in NYC" VIDEO
flipturn find coexistence between darkness and light on debut album 'Shadowglow'
On the band's debut, lead guitarist Tristan Duncan said, "Shadowglow captures that moment of time between the yearning of youth and the sobering weight of adulthood."
BIG TIME RUSH AND MAFFIO RELEASE "DALE PA' YA"
"We couldn't be more excited to share this track with the world," said the band. "Maffio has been incredible to work with and we can't wait for fans to hear what we've created together."
OUT NOW: Australian Synth-Pop Artist Nyxen Shares Stunning Debut Album 'PXNK'
A formidable fusion of '80s synthwave and modern electronic influences, PXNK is a standout debut from the rising talent. The 11-track project emphasizes emotional lyricism and dynamic production while incorporating Nyxen's affliction for a retro aesthetic. Including early staples from her catalog like 'Tunnels' and 'Nightmare' in tandem with new hits like 'Silence In Motion' and 'Fantasies', PXNK is the soundtrack of Nyxen's career thus far. Through layers of fuzzy guitar riffs and ethereal vocal effects, PXNK leaves its mark on her listeners with each and every track.
The Paranoyds share new single "BWP" + official video ahead of tour + LP via Third Man Records out 9/9
SWAVAY DROPS "FACES" NEW SINGLE + VIDEO OUT TODAY VIA DEF JAM RECORDINGS / GIANT MUSIC
"A song has never come to me as easy as this," SwaVay said. "Although this song has no context really to my album, it's one of the songs I'm the proudest of. When you play this song, make love to your lover, and make some ugly faces while doing it."
Kabaka Pyramid Release New Single Grateful Featuring Young Sensation Jemere Morgan Highlighting His Diverse Musical Ability
Produced by Damian Marley and co-produced by Sean 'Young Pow' Diedrick, "Grateful" celebrates life and the many things Kabaka would like to give thanks for. In his ever-expanding catalog, the accurate one, Kabaka Pyramid has carved his own lane through a noticeable brand of contemplative lyricism and devoted musicianship that is reflected in music. From his introductory project Rebel Music EP, released in 2011 to his debut album Kontraband, released in 2018 to hit singles more recently released, Quarantine, Believe, Make Things Work, Kabaka Pyramid's growth highlights his ability to balance a healthy message and versatile delivery.
Robben Ford & Bill Evans: "Sentimental Mode" from upcoming album Common Ground released today
Robben Ford & Bill Evans present the latest single "Sentimental Mode" from their upcoming album Common Ground today. The laid-back instrumental track was written by Robben Ford and it's the second single from their jazz-rock album which will be released on September 30th, 2022, on MPS (Edel). This soulful dialogue between Ford's guitar and Evans' saxophone provides the space for both artists to showcase their outstanding individual skills.
MIKHALA JENÉ RELEASES SINGLE + VIDEO "HUMAN NATURE," OFFICIAL MAJOR LABEL DEBUT OUT TODAY VIA DEF JAM RECORDINGS
Daisy Draper Shares New Single "ANXIOUS!"
"ANXIOUS!" is about the very real "waves" of anxiety that try to overtake us, especially when it comes to attachment styles and dating. Relationships bring up all sorts of unresolved woundings that want our attention and love. Writing this song was a cathartic experience, as it helped me unravel the underlying reasons why anxiety was a prevalent emotion for me. My message for this song is this: by acknowledging the root reasons as to why we routinely experience certain emotions or attachment styles, we can then become mindful when these feelings arise, therefore creating a practice that helps us return back to ourselves.
OUT NOW: Golden Features Shares Official 'Touch' Remix By GURPAAL
Today, acclaimed Australian electronic producer Golden Features (AKA Tom Stell) shares GURPAAL's official remix for his latest single 'Touch' featuring Rromarin via Foreign Family Collective / Warner Music Australia.
SAM RYDER UNVEILS NEW SINGLE "SOMEBODY"
Sam added on the new single, "Somebody is inspired by YOU! All of the kindness, positivity and joy we've experienced so far this year. Ultimately it's about the joy of giving love and experiencing love."
SPAIN Announce New LP, Share "WORLD OF BLUE" Single + Video via Brooklyn Vegan
LA-based 90s slowcore pioneers SPAIN – led by musician Josh Haden, son of jazz bass legend Charlie Haden – is kickstarting their long-awaited return with the release of a brand new LP of recently unearthed tracks, re-mixed and re-imagined by storied producer/musician Kramer in 2021 at his Noise Miami Studio for his label, Shimmy-Disc.
JACK KAYS SHARES NEW SONG "WISH YOU WELL" FROM EP CESSATION RELEASING NOVEMBER 11
In speaking about "Wish You Well," Jack says: "It's really hard to grow apart from childhood friends, but there's something beautiful about the idea of becoming a new person and blossoming on your own. I don't think it's good to hold contempt for anybody but recognizing that you're different people now is okay."
Charlie Burg shares debut LP 'Infinitely Tall' via FADER Label + new single & video: "Dancing Through The Mental Breakdown"
Charlie Burg's 15 track LP, Infinitely Tall, is told in three chapters, each tied to a specific place–from his childhood house in Detroit, to college in Syracuse, and now, life in New York City. The project explores the various spaces in one's life that may make, break, shape and uplift, using lush soundscapes that blend genres and transcend location, age, space and time. In addition to co-producing the project with Mike Malchicoff, (Bo Burnham, Niall Horan, Kids See Ghosts and King Princess), Burg plays nearly every instrument on the LP.
OTF Rapper Doodie Lo's Word is Bond in "ISTG" Video
Alexa Goldie Releases New Single, "Come on Home" – Now Available!
Goldie says her reasoning behind writing the song was about her real-life relationship: "Going into my write, I knew I wanted to write something that felt real. My boyfriend and I had been dating for the past four years, and I was ready for us to take the next step in our relationship. After practically living together for years, I was (im)patiently waiting for him to ask me to move in with him; however, I didn't want to be the one to bring that up. Writing a song about something is similar to manifesting because shortly after writing 'Come on Home,' my boyfriend and I moved in together! This is a raw and fun song that all girls and guys can connect to if they are waiting for someone to make a move."