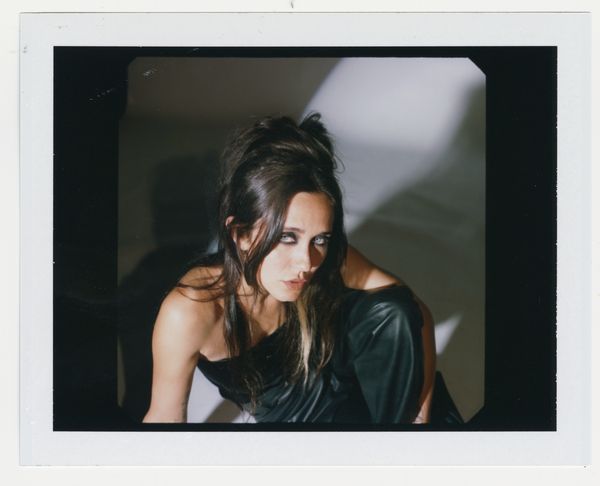 @skopemag news – tuesday – august 16, 2022 @ 12 pm est
@skopemag HQ – http://smarturl.it/skope
FUCKED UP To Release Oberon EP October 7th Via Tankcrimes; New Track Streaming + Preorders Available
Long-running Canadian hardcore/punk collective FUCKED UP will release a new EP, Oberon, on October 7th via Tankcrimes!
Saliva Reaches Top 30 at Radio with "Crows" and Releases Official Music Video for the Single; Announces More Tour Dates!
Levi R. Moore – New Single & Video "Broken Bottles"
Levi R. Moore, the profound singer-songwriter from Detroit, MI., is back with another insightful single and video, "Broken Bottles" out now. It's the follow-up to his very well received single and video, "Echo of My Tone".
The Murder Capital share Hugh Mulhern (Fontaines D.C., For Those I Love) directed video for "Only Good Things" | First new material since 2019's "When I Have Fears"
Suspyria Release New Single "Vultures" – New Album "The Valley Of Despair" Out On October 7th
About "Vultures" frontman Terence Stevens says: "'Vultures' conception started when Mitch and I were sitting down at my old place in Beaconsfield (Victoria, Australia). We had been brainstorming themes based around loss for the upcoming record, trying to write something musically that would fit, and it just came to me. Lyrically it's about running away from pain and grief. Metaphorically, it's as if vultures are the embodiment of that. Constantly circling, waiting for their prey. The lyrics throughout the song explore different aspects of how that would affect the mind of a person suffering through grief. And the journey that person has to go through. I wanted to write something heavy with a lot of groove. I grew up listening to a lot of Slipknot ya know? songs like "Duality" and "Before I Forget" had these simple catchy riffs and Melodies and I always wanted to write something like that. Blend in a little new metalcore sound with some old heavy riffs. We created something that I really believe will carve its own path in the heavy music scene" .
Witch Fever share new single 'I Saw You Dancing' with horror inspired video | Debut album 'Congregation' out 21st October 2022 via Sony's Music For Nations
MARTHA announce new album out 28th October
Durham indiepop-punks Martha have announced their return, with their fourth album 'Please Don't Take Me Back' out 28th October on Specialist Subject Records. Following on from the standalone single of the same name shared in May this year, today they release a brand new single and video featuring Ross Millard of the Futureheads – 'Baby, Does Your Heart Sink'. The video sees the band auditioning to finally try and make some headway in the music industry. Unfortunately, they find the judges aren't as interested as they might have hoped. Alongside Millard, the video features Michael McKnight of Frankie and the Heartstrings, Mehzeb Chowdhury and Elf Kingdon.
Introducing Humour | Announce debut EP, "Pure Misery", out November 25th on So Young Records | Listen to "alive and well" now
SEDATE ILLUSION – single "Stars" from upcoming homonymous album…
LIFECYCLE channel early 90s rave with wobbly FM synth bass and pounding tribal rhythms!
Experimental composer Flore Laurentienne (RVNG Intl & Costume) shares second single 'Voiles'
Today, Flore Laurentienne shares the second single to be released from his upcoming album with Volume II due out October 21st via RVNG Intl. and Costume Records. New single 'Voiles' is a magical, whirlwind featuring eight clarinetists playing together in the same room "A small dream I had" adds Mathieu David Gagnon.
BIGFATBIG share EP lead single 'Shut Up!' | out now via Du Blonde's DAEMON T.V
Partnering with Du Blonde's revered indie label, the Sunderland two-piece showcase their indie credentials with an explosive new effort, marking the first reveal from their debut EP, slated for release this autumn following an extensive UK tour alongside pop-punk specialists Martha.
Panic! At The Disco Release "Don't Let The Light Go Out" + Album Out Friday
CRIS HODGES Shares Second Track/Video "Tear It Down (feat. TheUnder)" From Debut Album 'Black Hole Magic' Out 10/7 via Riptide Music Group
Los Angeles-based singer-songwriter, multi-instrumentalist and engineer CRIS HODGES has returned with a second sampling of new music from his debut solo album BLACK HOLE MAGIC, out October 7 via Riptide Music Group. HODGES has shared the track and video "Tear It Down" which features acclaimed producer and labelmate TheUnder, who's best known for his viral 2019 orchestral single "Fight," featured on the Hobbs & Shaw trailer. The song is available for streaming and download now across all digital platforms and its music video can be seen streaming below. "Tear It Down" highlights HODGES soaring vocals with a melodic rock base and electronic stylings.
VIDEO: THE KUT drops explosive visual for 'And 1 More…'
The Kut's new album "GRIT" is a story of independence, passion & purpose. From the contagious award winning "ANIMO" to the closing punk rock strides of "And 1 More…" the long-awaited sophomore oozes courage, resilience and punk rock spirit, so much so that the album has reached No.1 in the Official UK Rock & Metal Charts. It's a knowing pep talk on following your instincts, from one of the UK's most hotly tipped underground artists. Produced by James LeRock (Def Leppard / Skindred), The Kut leads on vocals/guitar on the album, moonlighting as drummer & bassist on two tracks, alongside her women in music collective.
KILFEATHER Release Video For "Human Zoo"
San Diego's KILFEATHER has released a trippy music video for their song "Human Zoo". The song is from their album Armchair Revolutionaries which is out now. The album is a 13 track cacophony of freak-out musical consciousness unearthing the dark side of society.
The Greyboy Allstars To Reissue 'A Town Called Earth' On 25th Anniversary
"The Immortal Edition" features the original ten-track album supplemented by the previously unreleased "Cassiopeia's Chair," a tight yet breezy groover with a touch of the band's skewed, cosmic sensibilities. Remastered from the original analog source tapes by Dave Cooley and Phillip Rodriguez at Elysian Masters, pressed on 180-gram audiophile, earth swirl color vinyl and packaged with an 18×24″ color poster, only 2000 copies of the double-LP set will be issued.
JESSE JO STARK RELEASES "TORNADO"
Mike Adams at His Honest Weight announces new album 'Graphic Blandishment'
PAP CHANEL DROPS "NO BIGGIE," AVAILABLE TODAY VIA 4TH & BROADWAY | DEF JAM RECORDINGS
"No Biggie" is set to be featured in EA Sports' Madden NFL 23, the brand new entry in EA's top rated videogame series, released August 19th to fever-pitch reception. "No Biggie" is featured in the in-game soundtrack and official playlists at all DSPs.
Paul Roessler Transcends Dimensions In New Fractal Video For "The Late Show"
Following the release of his latest record The Turning Of The Bright World, LA musician PAUL ROESSLER is now premiering "The Late Show," the latest visual showcase from the record. The video, directed/created by a long-time friend of Roessler's, photographer/artist Ruby Ray, is a state of the art fractal AI-generated video that transports viewers to dimensions and visual landscapes quite unlike anything they've seen before.
Lou Phelps Vibes into the Abyss in "Here We Go" Video
Rockabilly Revivalists THE ROCKATS Announce Details About Their New Album START OVER AGAIN, Release Second Single!
That album, Start Over Again, set for release on September 9, is now available for pre-order on all platforms and formats. More than 8 years in the making, the band shows off all of their musical chops, incorporating touches of punk rock and new wave to their neo-rockabilly sound. Ably assisting the band in the rhythm department is none other than Blondie drummer, and now honorary Rockat, Clem Burke. Today, the band proudly shares its second single "Lucky Old Rockabilly (Walking Down The Pike)" from the album, a song that was inspired by the original "King Of Rockabilly" Carl Perkins but could also describe The Rockats themselves.
JADE NOVAH RELEASES NEW SINGLE "TRIP"
On the track, airy piano and an ethereal melody drive into a smooth R&B beat, while Jade's transcendent vocals shine. She navigates a lyrical journey through romance in its most primal and pure form. It climaxes in the chorus as she urges, "Can you take a road trip, deeper than the ocean…take me for a road trip." Stay tuned for the premiere of the music video very soon.
St. Louis Black Metal Unit STORMRULER Announce New Album, "Sacred Rites & Black Magick"
THE BETHS share new single "Knees Deep" | New album "Expert In A Dying Field" out September 16 via Carpark Records
The Beths present the new single, "Knees Deep," from their forthcoming album, Expert In A Dying Field, out September 16th on Carpark Records, and announce a 2023 North American headline tour. View all tour dates at thebeths.com. Expert In A Dying Field is a capsule of The Beths' most electrifying and exciting output, a full spectrum of their sonic capabilities. "Knees Deep" was a last minute addition to the record and features one of Expert In A Dying Field's best guitar lines, courtesy of guitarist Jonathan Pearce.
Toronto based Eeshii The Free releases Afro-fusion summer single "My Chargie Got Charges"
After the international success of his hit single "Jack Harlow" released earlier this year, Eeshii The Free has received co-signs from some of the world's biggest African and UK based artists as well as critical acclaim from HIP HOP CANADA and COMPLEX.
AJA shares huge new single 'Bad Game of Telephone'
After a hugely challenging final two years of high school, AJA has found catharsis in her song writing. Bad Game Of Telephone is an empowering response to being victimized during her time at an all girls school. Now able to move on with her head held high, this new chapter of releases is going to ensure AJA comes out on top. AJA shared: My last 2 years of high school have been horrible. The next bunch of songs are really like my personal diary and have actually been my form of therapy. I hope that other people who have gone through similar experiences will relate and feel the weight lift off their shoulders too'
Ron Suno Gets Jersey Sturdy in "ONE NIGHT"
As he strives to expand his empire beyond the borough that birthed hip-hop, Ron Suno is certainly no stranger to breaking boundaries. When in New Jersey, Ron does as New Jerseyans do with his new video for "ONE NIGHT." A standout from the recent SUNO MODE project, the track showcases Ron's genre-bending abilities as he delivers his signature fast-paced flows over a thumping Jersey Club beat injected with elements of Bronx drill.
Escuela Grind Drops Video for New Track "All is Forgiven"
New England extreme metal unit Escuela Grind will release its new LP, 'Memory Theater', on September 30. Produced by Kurt Ballou, the album — the band's first for MNRK Heavy (High on Fire, Crowbar) — features 9 tracks of sharp, scorching underground music that rages and rips in equal measure.