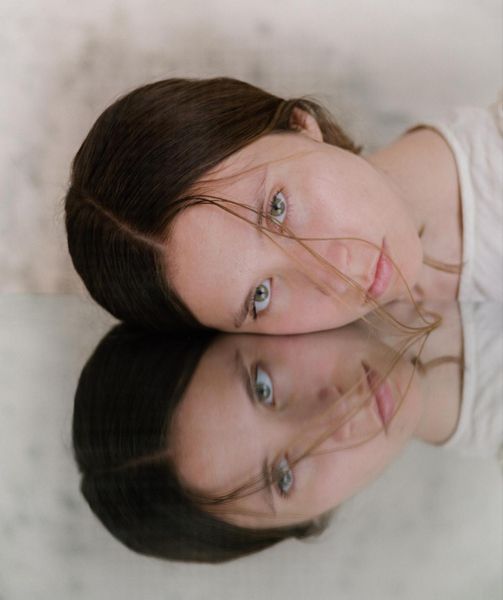 @skopemag news – monday – august 15, 2022 @ 12 pm est
@skopemag HQ – http://smarturl.it/skope
Music Submission: reblGreen
In January 2022 reblGreen released his first solo album Love Left Lost, followed by Planet Pandemonium, June 2022, a song themed loosely around lockdown from the perspective of a mental asylum patient. This single contains the b-side, Your Darkest Night, a dark techno track containing lyrics towards mental health issues.
NEW // Mr Julz Taps Egar Boi For Afrobeats Single 'You Are Mine'
Intertwining elements of both Afrobeat's and Afropop to form this seamless listen, 'You Are Mine' encapsulates a sense of freedom that's perfect for the summer months. Underpinned with a percussive production courtesy of Skimzea Beats and glossed with silk-like melodies, Mr Julz opens the track with an infectious chorus that ultimately sets the tone. Affirming the love in a relationship, the title is as evident as it seems. Calling on Egar Boi for assistance who's previously written and produced for many heavyweights including Yemi Alade, Ice Prince, Oxlade, and more, Egar Boi has named 'You Are Mine' as his Alte cruise tantalizer. Paired with a seductive visualiser, we follow both Mr Julz on stage and a attractive young woman in coloured hue lighting; correlating flawlessly with the feel of the track.
Introducing Dog Race | Share brilliant debut single "Terror"
Bedford's Dog Race believe in the power of patience, having built a feverous word of mouth buzz locally and for a series of mysterious, often last-minute DIY shows across London. Today they release their claustrophobic debut single "Terror", as strong a first release as you'll hear anywhere this year. "Terror" was produced by Jessica Winter (Pregoblin, Jazmin Bean) and mixed by Jon McMullen (Wet Leg, The Comet Is Coming).
Australian electronic innovator SKIN ON SKIN unleashes genre-bending single "Burn Dem Bridges"
The multi-faceted artist is set to unleash "Burn Dem Bridges" — an incendiary track that feels like one of the milestone dance records of the year. First heard in his viral AVA Festival Boiler Room set this June, the single fuses elements of hard-hitting techno percussion with vocal samples from UK Drill artists Sav'o and Horrid1's drill anthem "Violent Siblings". Skin On Skin underlines himself as not only a compelling young talent in his own right but also the creator of some of the most forward-thinking sounds in the world right now.
ANNIE KEATING — Releases New Single: "Sunshine Parade" || + UK and Ireland Tour This Autumn
With its blazing Keith Richards-inspired guitar licks and vaporising lyrics capable of blistering even the most hydrated of tongues, "Sunshine Parade" is the tarmac-melting new release from Annie Keating.
Australian four-piece The Wattles share poignant new track 'The Wrong Idea'
The Wattles formed mid 2020 and quickly established themselves amongst the live Sydney music scene. The band have already made some milestone achievements, picking up sync opportunities for multiple tracks as well as press and radio support from the likes of Happy Mag, The Beat and FBi Radio.
DAVEY HORNE — Returns With AA-Side: "Welcome To The Future" / "Diego & Maria"
After an extended break from music, Scottish songwriter and musician – DAVEY HORNE – steps back into the spotlight with the AA-side single: "Welcome to the Future" and "Diego & Maria".
FRONTIERS MUSIC SRL ANNOUNCES SIGNING OF ENEMY EYES
Of note, this will be Gioeli's 100th official release as a recording artist after decades of multi-platinum, gold, and critically acclaimed albums. A true landmark recording in his discography and also the beginning of a new chapter.
Ben Tyler's New Indie-Pop Album Phoenix Takes Flight
A New Jersey native, Ben Tyler played in various bands while in Albany, NY and Boston, MA before finding himself in a small corner of the Lehigh Valley. His pop-based melodies and emotionally-driven lyrics have landed him many opportunities, opening for national acts including Guster, Simple Plan, Tyler Hilton, Ludacris and Collective Soul, among others.
[New Single] TEAM DEMO ft. Kurious & DJ Doo Wop "Strictly For My People"
Production duo (J Cozy & Dj Dialtone) Team Demo return with another loose single "Strictly For My People" providing a backdrop for emcees DJ Doo Wop & Kurious to boast their Cuban and Puerto Rican heritage.
Pearla Shares New Single "Ming The Clam" Off Debut LP 'Oh Glistening Onion, The Nighttime Is Coming' Out 2/10/23 (Spacebomb)
Pearla's music radiates with indiscriminate awe. Whether it's the befuddling depths of nature or the profoundly strange spark of a dreaming mind—she takes it all as equal magic. Her debut album is populated by eccentric creatures and quixotic scenes, her takes on mortality, intimacy, and personal freeness glowing with an air of mystique. Oh Glistening Onion… is a world unto itself.
Listen to Miles Hewitt's "Heartfall" via Week In Pop
"The song embodies a gentle pastoral mood, taking on a pensive and reflective air that dives from the burdens of duress and distress for a landing of solace and comfort." – Week In Pop
The Mighty WARKINGS to Release New Album, Morgana, on November 11, 2022
WARKINGS Warriors beware! The mighty kings return to the battlefield, this time accompanied by an unexpected new ally – none other than the legendary sorceress Morgana le Fay, who will join them in all their battles from here forth! The sister of Arthur and mistress of the lost souls has joined the four kings in the fourth chapter of the WARKINGSsaga, Morgana, to be unleashed on November 11, 2022 via Napalm Records!
New Music Submission from Geaux Diego
Nita's Son is a song about Geaux Diego's mother who passed away September 2, 2021 just four days before her 48th birthday due to COVID complications. This song is for anyone who has lost a loved one in their lifetime. The video is a two part feature Thuggin for life(another amazing track by Geaux Diego) which depicts the events leading up to the passing of his mother. You can feel the pain in Geaux Diego's voice with every bar of this track. A truly transparent view of the artist.
Lethbridge's HELL DIABLO Bring Dirty, Garage Rock To The Masses With Single "Push Comes To Shove"
As the first single, "Push Comes To Shove" encompasses all the fury that the album provides! It is raw, yet full of the Hell Diablo sound, all contained in a succinct two minutes. The band shares their enthusiasm for the release:
Margaritas Podridas (Suicide Squeeze) premiere "No Quiero ser Madre"
You want to hear a fiery young band with a bone to pick with the patriarchy? Well, give the new Margaritas Podridas digital single "No Quiero ser Madre" a quick spin. As the latest entry in Suicide Squeeze Records' Pinks & Purples digital single series, "No Quiero ser Madre" delivers a short, sharp shock aimed at the anti-abortion movement.