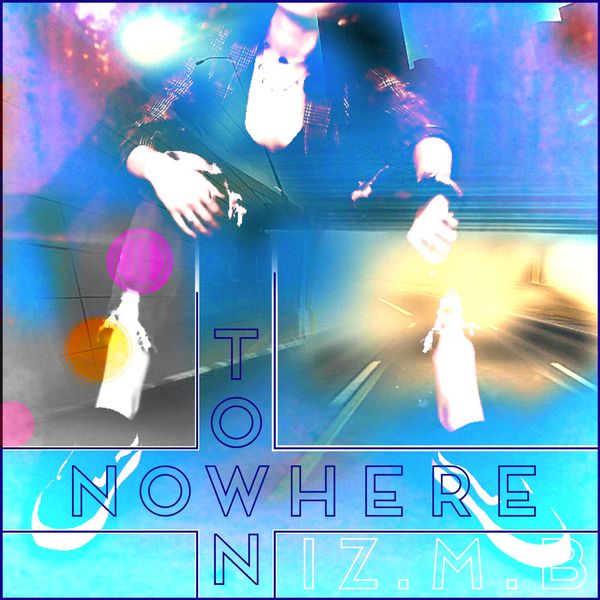 It's hard to believe that 'Nowhere Town' is only the second, full-length studio album release from singer/songwriter IZ.M.B because she writes like a seasoned pro. This record showcases IZ.M.B as a true artist giving the audience an inside look into 'Nowhere Town' where all sorts of feelings and emotions join forces. This is a very personal record for IZ.M.B and reflective as the album invites the listener to embark on a journey to 'Nowhere Town'.
IZ.M.B handles lead vocals on the new LP and she sure knows how to belt out some notes with authority. IZ.M.B also features a talented group of musicians on 'Nowhere Town' and they include: Doug Gallo on guitar, Arnez Hayes on bass and Ryan Hillsinger on drums. This is the same team that played on IZ.M.B's debut release titled 'Blue Collar Romeo', so reunited once again and I'm sure it does feel very good. It's also worth mentioning that on the lead single "Recover", jazz trumpeter Grace Fox supplies a killer horn sound that helps shape the soulful song.
'Nowhere Town' kicks off with a song called "Six Feet Away" that immediately hits you with sensitive, emotionally-charged lyrics. "Six Feet Away" conveys such a haunting melody and sound that will entice your eardrums right from the start. On the next number, "Breakout", IZ.M.B is breakin' out in a big way by delivering cool, rockin' mojo to go along with a heavy, pop twist. "Never Trust a Junkie" sends off a soul-stirring sensation that will rattle your musical bones. IZ.M.B provides strong singing and delivers a mighty performance overall on "Never Trust a Junkie". Get ready for a flavorful beat & melody on "Stigmata" that will make you twist & shout. Sound the sirens because it's about to get real on "Not Guilty". IZ.M.B is performing with purpose and commanding the microphone on this guilty pleasure track called "Not Guilty". The listener will hear pop appeal with an edgy style next on "Block It Out" where the arrangement is well done. IZ.M.B decides to go with a soft 'n' tender tone on "Say" where wonderful vocals and warming notes can be heard. On the following song, "Sealed", one will experience an appetizing hook that will pull you in and quench your musical thirst. IZ.M.B comes correct with a very catchy tune titled "Recover" that will revitalize your senses from start to finish. "Sadly Beautiful" is the perfect title for this next number because sadness and beauty meet and harmoniously join forces to make up one powerful sound. Grab yourself a "Cold Brew" and enjoy this musical concoction as IZ.M.B is simple yet direct in her approach. What a fantastic finale on "Ocd" where everything comes together nicely and offers such a huge impact on the listener thanks to a phenomenal performance by IZ.M.B.
Be sure to check out 'Nowhere Town' because it has so many good points and has so much going on musically. IZ.M.B is a talented artist and has created valuable material here that can be appreciated by many. I'll leave you with a quote from IZ.M.B discussing the album: "Art is often created to fill a void in its author. That's what 'Nowhere Town' did for me."
https://bluecollarrecordsllc.net/artists/iz-m-b/
By Jimmy Rae