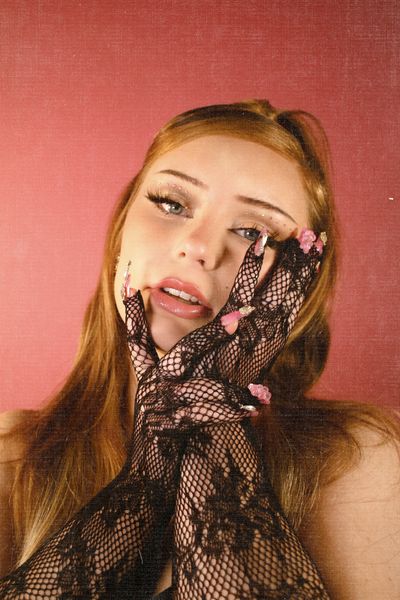 @skopemag news – thursday – july 28, 2022 @ 11 am est
@skopemag HQ – http://smarturl.it/skope
Fresh share video for 'Why Do I'
London punks Fresh have shared a brand new video for 'Why Do I', the closing track of their new album 'Raise Hell'. The track resolves the record with our protagonist breaking free of a toxic relationship, joyously riding into the sunset singing doo-wops. It's the first time on the album that the inner conflict settles, and contentment takes precedence.
Susan Hisey Gets Vulnerable With Her Mental Health Journey in Debut Single "Coma"
Susan Hisey is a soul Pop/Country singer-songwriter from Elyria, Ohio. She strives to preserve her authenticity throughout her music career, focusing on real lyrics that people can relate to. While Susan is gentle at heart, she is strong in song with vocals that have been professionally trained for years through musical theater and choir, and as a Commercial Music major at Belmont University. While in school, she performed alongside Trisha Yearwood, Laura Bell Bundy, and Cece Winans, and performed in an a cappella group with Imogen Heap at the Ryman Auditorium. She most recently performed in a Matt Davenport Production tour "American Big Band: Home for the Holidays." Currently, she works as a vocal coach and a mentor for teens moms with an organization called "Young Lives."
Burden of the Sky Release the Official Music Video for "The Flood"; Announce Tour with Sevendust!
Stromae And Camila Cabello Join For 'Mon Amour' – Single and Official Music Video Out Today.
ORIANTHI ANNOUNCES NEW STUDIO ALBUM "ROCK CANDY"
Platinum-selling recording artist and world class guitarist, Orianthi has announced the upcoming release of her new studio album, "Rock Candy" on October 14, 2022. The release follows 2020's studio album, "O", which, at the time, was her first new studio album in seven years and her first new music as a solo artist in six years. Sonically, "Rock Candy" is a hard rockin', blues tinged, display of Orianthi's dazzling guitar playing and her soulful vocals. Today, fans can enjoy a new single and music video, 'Light It Up' from the album. Watch the music video HERE:
BELUSHI SPEED BALL Release Hilarious New Video For "Magic Conch"
Hipster poser thrashers BELUSHI SPEED BALL have released a hilarious Spongebob Squarepants themed video for their song "Magic Conch". The song features Jamison Land (Ex GWAR) and has premiered exclusively at Metalsucks.net
Senor Diablo, Belushi Speed Ball's Manager comments:
"Now that we tricked Jamison "Beefcake" Land into the band with promises of eating gravy from Lita Ford's toe crevices, we knew we had to write something magical. Thus, what's more magical then the care-free Nick toon 90s. Full of Stop motion bumper reels, Cats connected to dog butts, ecto-coolers, and magical conches which can help you survive the woods. Director Beau Kaelin captured that feel-good dopamine nostalgia every millennial is addicted to!"
Exclusive Video Premiere: Belushi Speed Ball (ex-GWAR) Rip Spongebob a New One With "Magic Conch"
AJA shares her stunning new single 'Fireflies'
Gryffin, Blanke and Eyelar collaborate for euphoric anthem 'Colors'
An infectious dance floor anthem, 'Colors' combines punchy drums with an elated bassline which takes you on a euphoric journey. Eyelar's soaring vocals perfectly compliment Gryffin and Blanke's flawless production, creating a sound that is sure to boost your serotonin with every listen.
WARFORGED Premiere Music Video for "Sheridan Road" Exclusively via Metal Sucks
Chicago-based death metal quintet WARFORGED are back with the second single from their upcoming album, 'The Grove | Sundial'. The band has partnered with Metal Sucks to premiere the music video for "Sheridan Road", which can be found here.
Exclusive Premiere: Warforged Get Honest and Heartfelt on "Sheridan Road"
RINA SAWAYAMA SHARES NEW SINGLE "HOLD THE GIRL"
The new single and title track "Hold The Girl" premiered on BBC Radio 1 as Clara Amfo's Hottest Record In The World where Rina joined Clara in the studio to discuss the new track. Rina will follow the single release with a music video to pair with the multigenre-hybrid pop anthem on Aug 3rd.
VIDEO: Ray Laurél – ' Unconditional'
Reckling (mem Paramore, FIDLAR, Together Pangea) Shares "Verbalize" Single via FLOOD | 'Human Nature' EP Out 8/12
This summer, Los Angeles punk-leaning four-piece Reckling (led by Kelsey Reckling) is back a brand new EP entitled Human Nature (due August 12). Today, the band share their newest single, "Verbalize," a follow-up to their last track, "In My Hair."
INDIA SHAWN RELEASES "CAUGHT IN THE MIDDLE" VIDEO!
Flaunting a myriad of moods, her spirt shines on the single "CAUGHT IN THE MIDDLE." Clean throwback guitar threads through a head-nodding tambourine-driven beat as she relives the ups and downs of a rocky romance in a call-and-response chorus. At the heart of the track, she flexes her expansive vocal range, stretching from intimate intonation into moments of heavenly high register. The video is directed by Dennis Leupold.
Canadian Metal Rockers POLARITY Set Out on "Destruction Of Memory" with Release of New Single
NARDO WICK LINKS UP WITH THE KID LAROI FOR HIS "BURNING UP" VIDEO — "WHO IS NARDO WICK ?? (DELUXE)" ALBUM OUT NOW
LADY LONDON "WHAT IS IT GIVING" OFFICIAL MUSIC VIDEO OUT NOW!
BLACK MAGNET: Body Prophecy LP Now Streaming In Its Entirety; Second Album From Midwestern Industrial Metal Act Sees Release Friday Through 20 Buck Spin
With the 2020 release of BLACK MAGNET's debut album, Hallucination Scene, a new industrial metal power emerged from the unlikely landscape of Oklahoma City. After anxiously waiting out the pandemic, BLACK MAGNET returned to the road in late 2021 and now prepares to drop the second full-length burst of machine-driven mayhem and electronic deviance, Body Prophecy. Here, mastermind James Hammontree welds the frenetic vitality of post-punk and metal energy with driving synthetic club beats, factory force physicality, and alluringly stark melodic pulses. Tracks like "Floating In Nothing" and "Violent Mechanix" feature both intensely catchy hooks and hammering brutal noise. "Sold Me Sad" is a quietly deranged lullaby that takes an atmospheric turn. The throbbing drug-addled lurch of the Manson/Reznor-esque "Incubate" is, at the end of the album, treated to a completely re-imagined and extended club style remix by scene legend Justin K. Broadrick (Godflesh, Zonal, Jesu).
TOVE LO RELEASES NEW SINGLE '2 DIE 4'
Align The Tide Announce New Album – "Hollow", Release New Track And Video
WARLUNG: watch "Sky Burial" video + new album announced!
vi0let shares stunning new single "Audience"
Based between London and Brighton, emerging singer-songwriter vi0let reveals her stunning new single "Audience", the second single taken from her upcoming debut EP Believe Me When I Cry, which is due out this September.
New Music – Silky smooth R&B gem
The Driver Era Takes Us To "Malibu" In New Summer-Inspired Single
"Malibu" follows the band's first single of 2022, the dance-inspired "Keep Moving Forward" feat. Nikka Costa, which was featured earlier this month on Rolling Stone. The two singles will be featured on the band's Summer Mixtape, due to be release late summer.
Israeli alt-pop artist Gali Givon releases her new single 'Better' today through Universal Music Israel
Channelling another bold and heavy dose of raw guitar-driven alt-pop, 'Better' sees her deliver a more personal entry within her growing catalogue. Inspired by her quest for self-improvement and empowerment, she harnesses a fresh and vibrant aesthetic to unveil one of her most compelling and intimate cuts to date.
Little Quirks unveil captivating new single 'Maybelle' via Glassnote Records
Little Quirks – Australian sisters Abbey and Mia and their cousin Jaymi – are excited to reveal new single 'Maybelle' – another undeniably catchy folk-pop earworm, lifted from their forthcoming Call To Unknowns EP – out August 25th via Glassnote Records.
US Dream Rock Band NORTHERN GLOOM Present "Autolux" Music Video
"Autolux" is a track taken from Post-Punk band NORTHERN GLOOM's upcoming album "Here It Is!", which is due for release on August 26th, 2022.
VANTE Single "Watch The Sunrise" Cracks the Top 40 on the Billboard and Foundations Charts
Brian Troch, lead singer, speaking about the radio breakthrough, "I was already so pleased that VANTE was consistently in the Top 100 on Billboard but when I got the news that we had made the top 40 I was ecstatic!! Scott and myself always knew "Watch The Sunrise" had radio potential but it is exceeding even our own expectations and it's showing no sign of slowing. Big thanks and congrats to all who involved in this process."
Watch LAMB OF GOD's "Omens"
"I think a lot of the messes human beings find ourselves in could be very easily prevented simply by paying attention to obvious repeating patterns, both in our personal lives and in a broader sociohistorical context," says LAMB OF GOD frontman D. Randall Blythe. "What some call 'omens' are really just manifestations of the fact that there is nothing new under the sun. It's foolish to ignore this, but we all do it."
KISSIN' DYNAMITE Releases New Single "Only The Dead" + Official Video
After charting on #2 on the German album charts with their seventh studio album, Not The End Of The Road, in January, German rock sensations KISSIN' DYNAMITE will finally embark to a German tour to celebrate their new album the way it was meant to be experienced – presented live on stage!