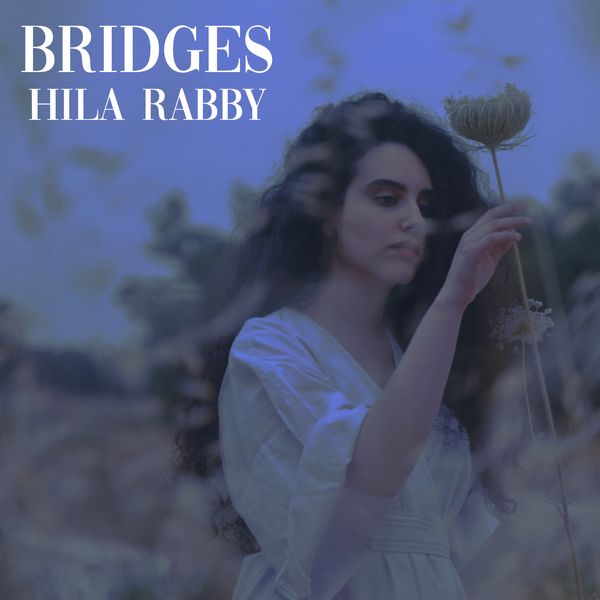 Since her debut earlier this year with the first single, "Spaceships", Israeli singer-songwriter Hila Rabby has been captivating audiences worldwide with her vulnerability and sincerity that goes beyond the immediate tendency to categorize herself as anything but unique.
Hila Rabby now returns with her third single, "Bridges", available to stream worldwide.
With an airy and tend tone along with the beautiful piano accompaniment that builds to a warmth that completely envelops the listener through an amalgam of instrumentation, "Bridges" harkens towards the bridge that we feel when living two separate lives and the search for a sense of belonging in either one. Accompanied with a visually stunning music video, "Bridges" is the third and final single before Hila Rabby releases her long-awaiting debut album.
About Hila Rabby:
Hila Rabby (1998) is a singer, lyricist, composer, and instrumentalist born in Israel and currently is based between Tel Aviv and New York City. Hila began singing and playing the piano at the age of six and has since developed and strengthened her unique artistic sound through studies at The Charles E. Smith Jerusalem High School for the Artist, Tel Aviv Conservatory, and The New School for Jazz and Contemporary Music in New York City, graduating from The New School in May of 2020 and receiving "The John Coltrane Award for High-Caliber Performer/Composer/Improviser."
Since then, Hila Rabby has been drawing listeners with her unique combination of airy, yet precise tone in her voice and vulnerability in her songwriting, becoming the youngest singer to be chose as the lead vocalist in the Israeli Big Band in Tel Aviv. Her debut release, "Spaceships", released in February 2022 has already gained over 17K streams on Spotify alone, with her follow-up release "The Walls" releasing in April 2022, and is all part of her artistic vision to create the kind of art and music that will make people feel rather than think, going beyond the immediate tendency to categorize music as good or bad, or under any specific genre.
Her upcoming debut album, slated for release in Fall of 2022, present Hila's artistic vision and tone that finds a delicate balance between the warmth of her vocals and exciting genre-blend of arrangements that people have come to enjoy and love since her first release.