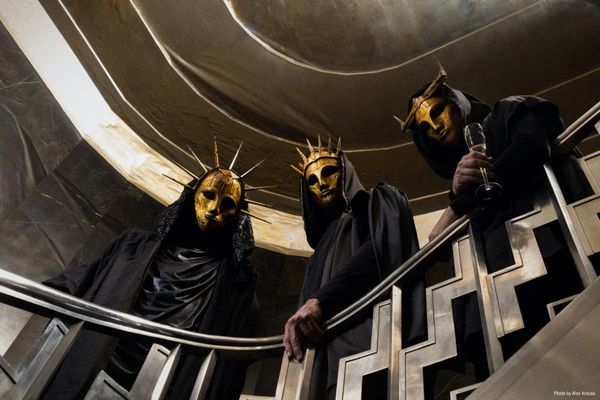 @skopemag news – monday – july 25, 2022 @ 12 pm est
@skopemag HQ – http://smarturl.it/skope
HOPE, new single by INDIGORE out now!
Indigore, Italian alternative rockers with warm and catchy sounds, release their sixth single, Hope.
Like the previous singles What Are We Aiming At?, The Presence, Floating Away, Body & Soul, and Forgotten Falls, Hope will be included in the debut album In The Gore – which will be released in 2022.
Moonshade Unleash New Album, Premiere Via Metal Injection
Four long years of hard work and devotion begin to peak at this very moment – the shadows of our sophomore album are among us, at last.
VISUALS // Coventry rap riser Mugun shares visuals for rap banger 'Old Testament'
James Chatburn Shares "Do You Wanna Live Like That (feat. Noah Slee)" Single
Berlin-based Australian songwriter, vocalist and producer James Chatburn presents the latest release, "Do You Wanna Live Like That (ft. Noah Slee)" from his upcoming second album, "Late Night Howling".
"Eres Tú" es el primer sencillo del nuevo exponente salero Rodrigo Mercado
Rodrigo Mercado, desde hace tres décadas ha estado dedicado a la comunicación y ha sido precursor de la salsa produciendo y conduciendo su programa radial en Panamá; SALSA EN MOVIMIENTO, llevando a los amantes de este género por los caminos de la salsa.
Bring Her share "While You Rise" from forthcoming second album for Knife Hits Records
Sorrow Wave duo Bring Her return with their second LP, and first album release since 2019. Comfort In The Shame sees release via Knife Hits Records (Rid of Me, Nerver, Tangled Up) digitally and on cassette on August 19.
ReGen Premiere: Bring Her reveals second single from forthcoming sophomore album
Soaring ​boy band BE:FIRST hit No.1 US Billboard Hot Trending Songs triumph with release of 'Scream', the lead single from upcoming debut album 'BE:1'! Music video also released.
Having taken the No.1 spot on the US Billboard Hot Trending Songs chart, the soaring Japanese boy band BE:FIRST are preparing to release their long-awaited debut album 'BE:1' on August 31, 2022. But fans won't have to wait to hear new music from BE:FIRST – they have now released 'Scream', the lead single from the album, along with a music video.
IMPERIAL TRIUMPHANT Releases New Visualizer Video for "Metrovertigo"
Cristel Meth- "Get You Some Money" (Music Video)
Powerhouse singer Sofia Evangelina shares glittering new song 'Get Outta My Head'
Lean Year Share New Single "End" Off Forthcoming LP 'Sides,' Out 9/2 (Western Vinyl)
Lean Year originally set out to write an album about conflict, but during the writing and recording process, they were confronted with a number of personal tragedies. Alverson lost both of his parents in rapid succession, Emilie Rex's mother received a cancer diagnosis, and the couple's beloved family dog, Orca, died. These events transformed the album into an exploration of loss—an attempt at processing the painful, complex, and private emotions that bubble to the surface when confronted with death. "We thought we'd do a concept album called Sides where we could reflect on all of the division in the world, and some in our own families, but then COVID transformed everything/everyone, and we suffered our own specific losses. The record became about loss and grief," Rex, the duo's other half, explains. "In this way, the title Sides was still appropriate: our individual grief and collective grief, the margins of before and after, the act and feeling of during and enduring." Alverson adds, "It felt like straddling a threshold between two opposing sides—the moment before conflict and the moment after it passes, life and death, the act of living and the memory of the act. Grief feels like a contention between what you knew and what you now know, and often both feel real and unreal at once."