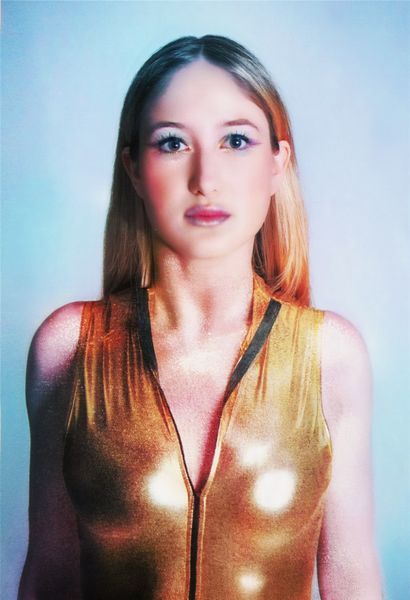 @skopemag news – friday – july 22, 2022 @ 6 am est
@skopemag HQ – http://smarturl.it/skope
FUTURE PRESENTS BLOCKBUSTER MUSIC VIDEO FOR "LOVE YOU BETTER" TODAY
"LOVE YOU BETTER" once again continues a tradition of bold visuals for Future. This time around, the clip unfolds with yet another cinematic big screen-worthy narrative. Future exudes charisma on-screen, while the storyline focuses on Shannon Thornton—who also notably plays Miss Mississippi on the hit Starz series P-Valley.
Billie Eilish Releases Two Surprise Songs: 'TV' and 'The 30th'
Billie Eilish has officially released Guitar Songs across DSP's today. Two songs, the previously heard and much loved 'TV,' and a brand-new track titled 'The 30th.' Today's release follows her surprise live performance and debut of 'TV' in the U.K. last month, during her sold out HAPPIER THAN EVER WORLD TOUR. "We haven't played a new song live before it's out since 2017 or 2018," Billie told concertgoers before she and her brother FINNEAS performed it for the first time. It closes with live vocals from her audience, recorded in Manchester's twenty-one thousand capacity AO Arena last month. Both songs serve a reminder that 20-year-old Eilish remains one of the most treasured singer-songwriters of her generation. Writing and releasing music both observational and reflective on her own life experiences and society – something all the greatest songwriters have done before her. Both songs are available to stream now. Listen HERE.
borts Announce Debut Album Preach This! Released 25th November 2022 via Lockjaw Records
Salisbury, UK punk trio borts are pleased to announce that their long-awaited debut album Preach This! will be released on 25th November 2022 via Lockjaw Records.
Julia Wolf Releases Murderous Video For New Track "Hot Killer"
"Hot Killer" was immediately featured on several premiere playlists upon release, including Spotify's New Music Friday, SALT and New Pop Hits, and Apple Music's New Music Daily and A-List Pop, and she was highly praised following her explosive performance at Gov Ball. "Hot Killer" arrives as the first single/video from her forthcoming debut album via BMG.
carpetgarden Releases "mold" Single/Video and Announces 'WTF Is Even Going On?' EP Out 9/23
MOIRAI reveal new single 'Völuspá II'. Album release delayed.
Before we continue to speak about MOIRAI's beautiful music based on Old Norse motives, Kunsthall unfortunately has to announce that due to an error in production, the album release that has originally been scheduled to August 5 will have to be delayed for a full month until September 2. Although this happened beyond our control, the label wishes to unreservedly apologise for any inconvenience caused. We would therefore like to kindly ask all customers for some more patience.
Dust Star Share New Track + Video via FLOOD, Debut Album Out August 5 on Lame-O Records, August Tour!
NATE SMITH DEBUTS "WHISKEY ON YOU" MUSIC VIDEO WITH CMT
Directed by Chris Ashlee, the hilarious video stars Smith along with TikTok creator Katie "Demps" Dempsey, who plays the singer's crazy ex-girlfriend. The video has a 90s VHS type feel and follows the breakup between the two during Smith's band's practice. The garage band turned Nashville superstars then take the stage at a jam-packed Whiskey Jam in Loser's parking lot, featuring real footage from Smith's performance last month.
Ways Away share new single and video "Nevermind The Dog"
KEVIN GEORGE LINKS WITH FOXX ON 'CASH IN THE CLUB'// LISTEN HERE
LA based artist Kevin George is continuing his prolific year with the reveal of vibrant new offering, 'Cash In The Club'. A collaboration with FOXX, the track showcases the independent artist at his razor sharp best.
new Lecx Stacy out now – pls check it out
Filipino-American singer-songwriter, producer, artist, and multi-hyphenate creative Lecx Stacy returns with his first single of the year, "Haunted Be Thy". Arriving alongside the cathartic single is a self-directed hazy and gritty black and white visualizer, ushering in a new sonic and personal era for the fast-rising experimental artist.
Liv Slingerland Shares New Single "Temporary Letdown" via Under The Radar | Read More in Buzz Bands LA + them.
Notable guitarist/singer songwriter Liv Slingerland announces her solo debut album, Hey You, out August 5th and shares her final single before the release: "Temporary Letdown." It's only fitting that the record has found a home at the "woman-informed, queer-happy" Righteous Babe Records, the label founded by fellow guitar slinger Ani DiFranco, and that Hey You is coming out while Slingerland is on tour playing guitar for fellow queer pop artist Halsey.
THE AMAZONS RELEASE EUPHORIC SINGLE "HOW WILL I KNOW?"
"This was not only the first song to be written for the record, it was also one of the few to survive 2020 and became the blueprint, lyrically and sonically, for the rest of the album," Matt said of the track. "'How Will I Know?' was mostly created during the seven months I was apart from my girlfriend. I found that the longer we spent apart, the more I started to question. How will I know if I'm going to see this person again? And even if I do, how will I know it'll be the same as before? After writing the song, I began to wonder if it's the dreams and beliefs which are challenged that become our strongest."
New Video! – STANK NITTY x LORD WILLIN – FRUIT OF A POISON TREE official video by TREVOR LANG
Central Cee Drops "Doja" Single + Cole Bennett-Directed Video
West London's Central Cee is back with his new single "Doja." The track marks a huge moment, as Central Cee becomes the first ever UK artist to have a video directed by the iconic Cole Bennett, and hosted on Lyrical Lemonade.
GLDN Stream Their Entire Debut EP "First Blood" Ahead of Release
Industrial punk newcomer GLDN has revealed their debut EP, First Blood, ahead of the release tomorrow, July 22nd.
FORWARD FOX – RELEASES DEEP MELODIOUS STOMPER 'Glide'
Continuing from the release of her ecstatic club banger 'Ravestar', Eora/Sydney-based producer Forward Fox has returned with her ground-swelling new single 'Glide' – produced by the artist herself and mixed and mastered by Brendan Zacharias (Cirrus Audio).
new Nina Diaz video "Silly Situation" out today
Annabel Gutherz Shares "Retrograde (Epic Remix)"
For the remix, Annabel worked with Los Angeles-based producer Bret "Epic" Mazur to put a lively new spin on the track. While many know Epic from his role in the band Crazy Town, he is also an accomplished producer who has helped develop some of the biggest names in music (Black Eyed Peas, New Edition, BBD).
Baton Rouge Heavyhitter Hd4president Is Back With New Single & Video "Rollin" !!!
YK OSIRIS RETURNS WITH NEW SINGLE + VIDEO "BE MY GIRL" VIA DEF JAM RECORDINGS
DANILEIGH's HIGHLY-ANTICIPATED HEARTFELT NEW EP, MY SIDE, ARRIVES TODAY VIA DEF JAM RECORDINGS
DaniLeigh's growing legions of fans are still abuzz in the wake of her no-holds-barred My Side #No Filter in-depth interview a few weeks ago with iHeart Radio Power on-air personality Angie Martinez. On the May 10th release day of "Dead To Me," DaniLeigh openly discussed her most intimate and challenging moments of the past two tumult­u­ous years, her relation­ships, motherhood, and what's next for the artist.
MEDIA RELEASE:: COYLE GIRELLI RELEASES NEW ALBUM 'STRIPPED'FEATURING NEW SINGLE 'MODERN NOIR – STRIPPED'
Welding an amalgamation of new and familiar sonic swoon reimagined acoustically, the brand new album Stripped out today from the acclaimed New York-based English singer-songwriter Coyle Girelli boasts two stunning cover songs alongside, aptly, multiple stripped-back versions of tracks taken from Coyle's previous full length albums Funland, released earlier in 2022, and Love Kills, unveiled back in 2018. Most recently, Funland's very own Modern Noir scored an acoustic makeover, hauntingly detailing the binary opposites of everyday life while sowing the seeds for the lush new album's ultimate release.
THE CHAINSMOKERS DROP A TICKING "TIME BOMB", THE FINAL DELUXE TRACK FROM LATEST ALBUM SO FAR SO GOOD
SOLIS – Releases summer pop of "Jungle" + New EP: 'Open' – out Today
Glimmering with balmy rhythms that are as sleek as they are lo-fi-tinged, "Jungle" is a scintillating masterclass in gauzy pop production.
Apollo Records' Jackson Mico Milas drops intimate & organic 'White Noise'!
MOLTENO Returns With Stunning New Visuals For 'Moonlight'
UK Alt-Pop artist MOLTENO returns with her new single 'Moonlight'. Writing in her bedroom studio before taking her ideas to be built up with collaborators, the east London based artist blends real with surreal to create her own unique, ethereal soundscapes. An accomplished vocalist, songwriter, producer and multi-instrumentalist, MOLTENO has been praised as the "love child of Björk and Bat For Lashes", acquiring support across national radio, tastemaker press and editorial playlists on Spotify and Apple Music.
Pop Singer-Songwriter Bianca Tañega Releases Single 'Spellbound'
After months of teasing on TikTok, Bianca Tañega finally released her latest single 'Spellbound' on July 8, 2022.
In this new witchy summer anthem, Bianca sings about attraction and its likeness to bewitching another person. With its hard-hitting beat and coy adlibs, the song is a dramatic yet playful depiction of flirtation and seduction.