Didier Drogba is a true legend and one of the best scorers in the history of "Chelsea". He has won a lot of trophies with the team, including the Champions League in 2012. By the way, results football with "The Blues" are available for you to view on the sports statistics website. Here you can see only the current data.
The Ivorian moved to "Chelsea" from "Marseille". At this team, he spent only one season, but it was just an amazing year. So, Drogba joined "Marseille" in summer 2003. Yes, he was expected as a potential leader of the club's attacks, but Didier has surpassed all expectations. 
So, in the 2003/2004 season the Ivorian scored 19 goals in Ligue 1. If you take into account all the tournaments, he had 32 accurate shots on his account. Drogba scored 11 of them in the UEFA Cup, where he helped "Marseille" reach the final.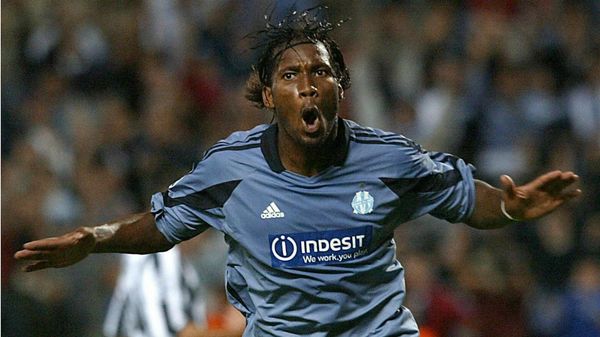 You can still follow the results of all the football matches of the French club on the verified platform. At the same time Drogba was recognized as the best player of Ligue 1 in the season 2003/2004. As a result, despite the fact that with "Marseille" he did not win a single trophy, the player had a great campaign, and "Chelsea" had no doubts about buying the forward.
He will spend 9 brilliant seasons in London and become one of the major legends in the history of the club. Therefore, this transfer will justify itself 100%.
What helped Drogba to have such an impressive season?
At "Marseille", Drogba immediately adapted to the new conditions. The team then played attacking soccer and partners regularly created many chances for the Ivorian. He used them and constantly demonstrated his strong qualities. By the way, live football results of the team are now available on the sports statistics website. Here, only the actual data is presented. 
If mentioning the main factors of Drogba's successful performance, it's impossible to pass by:
A perfectly placed shot. The footballer was not shy to hit from different positions. This persistence often brought results.

A wonderful game on the "second floor". Thanks to it, Didier often ended up on the overshoots of his partners.

His ability to choose the right position and make a breakthrough. As a result, Drogba was in a better position than his opponents. 
Didier spent the 2003/2004 season without fail. He was a true leader of the "Marseille" attack. The subsequent departure to "Chelsea" was a logical step in his club career.
Though Drogba spent only one season with "Olympique", but he was remembered for his bright and productive play. And if you follow the results of the team today, then look for the latest football data in live mode on the sports statistics website. This is a good opportunity to watch "Olympique" matches in the French championship, as well as in other tournaments, where it takes part.