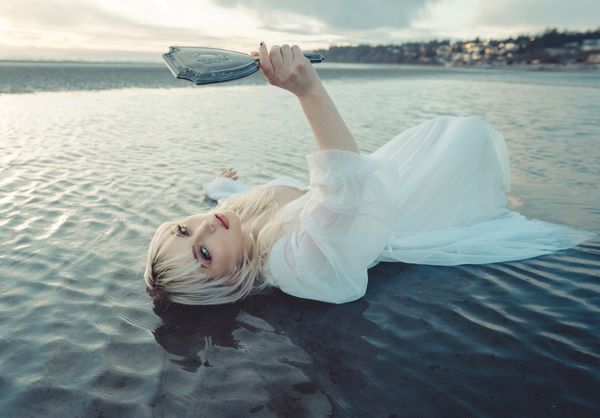 @skopemag news – friday – july 22, 2022 @ 10 am est
@skopemag HQ – http://smarturl.it/skope
1991 unveils long-awaited debut album Odyssey
A 12-track release, Odyssey is 1991's largest and most diverse body of work to date, and one that demonstrates his versatility as a producer. Featuring five singles and an array of notable guest features, the LP kicks off with 'On', a fleeting, intergalactic-inspired prologue that immediately sets the tone for what is to come. Next up is the title track, a retro funk-infused D&B jam that was released as a single at the tail-end of last year. Further singles come in the form of 'Out Of My Head', a raucous cut featuring the vocals of London alt-pop duo Cherryade that has racked up over 1.1 million Spotify streams, 'Life', a life-affirming house track propelled by the soaring vocals of legendary singer-songwriter Sharlene Hector which was named BBC Radio 1 'Hottest Record' by Charlie Hedges, the UKF-supported 'We All Need Someone' with fast-riser Empara Mi, and July's 'Feels', a powerful, euphoric D&B anthem that features vocals written and performed by fast-rising singer-songwriter Issey Cross.
Multi-Platinum Artist Cimo Fränkel & Skofee Share Co llaborative 'Where Do You Hide Your Love' Single
THE KOOKS – New album: '10 Tracks To Echo In The Dark' – out Today
The band have taken a fresh approach to releasing the album; being released in three parts, the first two parts consisting of 3-track EP releases and the final part – out today – adding a further four tracks to make up the full LP.
Powerhouse singer Sofia Evangelina shares glittering new song 'Get Outta My Head'
Cassetteboy and Paul Woolford join forces on Boris Johnson mashup video
BAMBIE THUG RELEASES NEW SINGLE "KAWASAKI (I Love It)"
A rawcuss headbanger with a jagged guitar riff underpinning it, "KAWASAKI (I Love It)" is Bambie Thug at their visceral and "in-your-face" best. Once again championing sex positivity and pro-confidence, the track is a rallying cry of hedonism and empowerment.
Darlin' Brando drops new Don't Make Me Move EP
July 22nd, 2022 – Today, Darlin' Brando has released his new EP, Don't Make Me Move, which is available wherever music is sold or streamed. Brando's new EP strikes a different sonic tone for the classic country lover, who now draws from a wider range of musical influences to create a musically diverse sound. Don't Make Me Move follows last month's lead single "Don't Make Me Move (Again)", as well as Brando's 2020 album Also, Too…
Contemporary Chronicles // Viral artist unveils new single "Boys Like You"
Following her successful debut, Pisano had four singles enter the iTunes Pop charts, numerous radio plays on stations including the BBC and over three million views on Tiktok!
Ugly Duckling's Andy Cooper does it for the kids with new hip-hop jam 'P.A.R.T.Y.'
Introducing his new child-friendly album 'Kid Hop', released on September 30th via Audio Network, Andy Cooper treats ears old and young to a fully realized beats and rhymes LP with kids in mind. Topics range from tidying your room ('Pick It Up') and personal hygiene ('Get Fresh'), to proving a positive attitude goes a long way on 'Today's My Day' and 'Let Me Be Me'; all over playground-rocking production that wouldn't sound out of place on the stoop or the cypher.
Jayd Ink links up with 'Good Days' SZA producer Los Hendrix for royal return – 'Queen St'
MS BANKS NEW EP "BANK STATEMENT" OUT NOW
The Teezey C directed video sees Ms Banks effortlessly glide her vocals across a sultry and playful beat. "Favourite Girl" follows on from "Bounce" which gave us an insight into the soft yet powerful Banks. The track also follows on from follows from fan favourites "Typa Way" and Banks "Party ft Naira" and well-received Stefflon Don's "DIP ft Ms Banks".
Venezuelan metal band Murky Claw release single and lyric video for "Heroes"
Goo Goo Dolls Release New Song "You Are The Answer"
Chris Brown – Sean Kingston New Music
Los Angeles – July 22, 2022 – Not since Crockett and Tubbs has Miami's Ocean Drive seen such an incredible duo. Today, multi-platinum Artist and Songwriter Sean Kingston released his latest drop, "Ocean Drive ft. Chris Brown" via Eyes Above Water/Empire. "Ocean Drive" represents the latest offering from longtime collaborators and friends Kingston and the multi-platinum Brown. Past successful collaborations include the near billion streaming and +200M You Tube viewed smash "Beat It" also ft. Whiz Khalifa. On "Ocean Drive" fans see Sean Kingston firmly in the driver's seat of his craft, delivering effortless flow on the smooth summer drop-top track, now available for download and streaming on all DSPs Here.
ATTN BLOGS: Refined soulful band KARMACODA share romantic 'Fire' single
R&B and soul-infused band KARMACODA have released their single 'Fire' on the 15th of July via Sola Musa Music. KARMACODA has received recent support from the likes of Metal Magazine, CLASH Magazine, Wonderland Magazine, Hotpress, Medium, Backseat Mafia, CelebMix, Son Of Marketing, Magnetic Mag, VENTS Magazine, HMWL, EDM Identity, FAZE Magazine, Decoded Mag and Irish National radio RTÉ 2XM's Dan Hegarty, to name a few, and have had their creations placed in several film and TV scores.