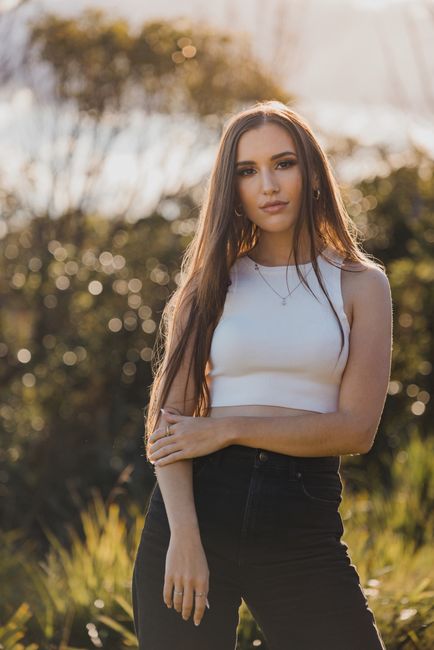 @skopemag news – tuesday – july 12, 2022 @ 2 pm est
@skopemag HQ – http://smarturl.it/skope
THE BLACK ANGELS share new single 'Firefly' | New album 'Wilderness of Mirrors' out Sept 16 on Partisan Records
Austin's psych-rock legends will release their brand new album Wilderness of Mirrors on September 16 with Partisan Records. Today, the band has revealed experimental single "Firefly", a '60s French pop homage which features the sultry intonations in both French and English from Thievery Corporation's LouLou Ghelichkani. The new song follows acclaimed lead single/video "El Jardín" which features Austin Amelio from The Walking Dead and stars his son Lev.
PLANET OF THE 8s: watch badass "Raised By Night" new video
Australian stoner rock pillars Planet of the 8s share their hook-filled and magnetic new video for "Raised By Night" today! The song is the second excerpt from their 'Turned to Stone Chapter 5' split record with Duneeater, to be issued this August 5th on Ripple Music.
Yung Mal Returns with a Head Full of Steam, Shares "Right Back Out" Video
Two Japanese "monster vocalists" collide! Da-iCE's Sota Hanamura and FAKY's Lil' Fang team up for anime series 'Orient' opening theme!
Da-iCE's Sota Hanamura and FAKY's Lil' Fang have teamed up to release 'Break it down', their opening theme to the second season of anime series 'Orient' and its Battle of Awaji Island story arc. The song was released on Monday, July 11, along with a lyric video.
The second season of 'Orient', which also began airing on July 11, is based on the manga series of the same name, created by 'Magi' writer and illustrator Shinobu Ohtaka. 150 years after demons suddenly appeared during Japan's Warring States period, protagonists Musashi and Kojiro form the Band of Bushi to confront the demons in Hinomoto and follow their dreams in this battle-action anime series.
Australian pop artist ELASKIA returns with stunning stripped back single 'Love Is'
Moving away from her usual brand of bright and glossy pop aesthetics for a humble piano-led serenade, she harnesses the raw emotion of those troubling times, and reemerges with a brilliantly compassionate swoon that showcases some of her most captivating songwriting to date.
Kura's newest single, "CANT FAKE IT!"
Kura boasts about authenticity and infatuation in his newest single, "CANT FAKE IT!". Over bouncy and animated production, Kura thoughtfully reflects on staying true to himself & ignoring imitations ("New fit, take a flick, They steal my swag and they embrace it"). He describes the changes he's experienced as a result of his music ("my life did 180"), saluting his fans' support. With bold delivery and candid storytelling, "CANT FAKE IT!" is equal parts rebellious and thoughtful.
Daniel Romano's Outfit returns with La Luna, a singular album length composition – Out September 9th on You've Changed Records
Come poet, contemplate the moon, here at the end of day, in this timeless moment be timely, awaken the spirit, and sing….
Consisting of a single massive song in 12 individual parts, plus pulse quickening overture and truly grand finale, La Luna is an unprecedented artistic achievement by one of contemporary music's most ambitious and consistently surprising practitioners. Daniel Romano sets his visionary poetry to exuberant tune – it is epic, immaculately and extravagantly arranged, and truly cinematic (rumours abound of an upcoming feature film version).
QUEEN KWONG Releases Cathartic New Album "Couples Only"
The product of a tumultuous few years for Carré, in which she was diagnosed with cystic fibrosis and told she may only have a decade left to live before going through a divorce, Couples Only is an outpouring of pure feeling and visceral thought. It captures every emotion that comes with both the grieving and recovery process, arriving a testament to the endurance of the human spirit. Whilst unashamedly focussed on the darkest period of Carré's life, it doesn't wallow. It can be accusatory and violent, but there's no time wasted on self-pity. "It's not a fun record," Carré admits, "but, at times, it's a funny one."
CROSS GENRE RECORDING ARTIST MELII RELEASES SULTRY VISUAL FOR NEW SINGLE "MALA"
Born with the natural gift of entertaining and a love of music, Audrey Ducasse, more commonly known as Melii, has been a star in the making and cross genre shining recording artist since her early years. An artist whose charismatic demeanor, contagious flow and unique voice brought her a ranking as #6 on Billboard's 2018 Next Big Sound Chart, Melii has been solidifying her position in music as a force to be reckoned with.
SAM ASTAROTH Releases Video For "Demoncore" Via Metal Insider
SAM ASTAROTH (Formerly of ASTAROTH INCARNATE) has released a video for his single "Demoncore".
SAM comments: "Demoncore is the definitive song I have written to represent me, my music and my message. Combining my favorite genres from Dark Trap to Industrial to Black Metal and influenced by some of my favorite artists from Ghostemane and $uicideboy$ to Ho99o9 and Ic3peak to Slipknot and Mayhem, Demoncore is my statement for unapologetically being yourself. No matter what gender you identify as, what your sexuality is, which race you are, what the color of your skin is, what's the size of your body, where you stand in society and what culture you are a part of. I stand with you to let you know to be proud of who you are. No matter what opposition you face, I encourage you to spawn the dark nature within and shine your unique light upon the world."
DAY1 "MBAPPE" FT. KAHUKX OFFICIAL MUSIC VIDEO
TikTok Star David Michael Frank Announces Debut Single "Only One"
Multi-instrumentalist David Michael Frank is dominating the TikTok, YouTube & Digital music landscape with unique original songs, inventive covers and creative videos that raise the bar for musicians in the digital age. Through years of steady growth releasing music on YouTube and touring, DMF has recently turned to TikTok where his videos have received worldwide viral attention because of his powerful 5+ octave vocal range. DMF has developed a diehard and supportive fanbase and has accumulated over 100 Million Views & 2M+ followers through steady uploads and genuine connection with his supporters.
Garrett Gregory Shares First Single of 2022 "Leavin' You"
The first of many singles to be released in 2022 is "Leavin' You," a song where Gregory faces the fact that most people won't understand how much he loves music and that he's following his dream. Making the choice to chase his dream, however, meant that he had to leave behind the people that tried to crush them. It's a tough dream to support, and most people won't be behind you through it all.
GLDN Debut New Single "Gravedigger"
GLDN has unleashed a taste of their upcoming EP, First Blood, with new single "Gravedigger". Daring and transgressive, GLDN cannot be contained, nor put into a single musical category – with elements of industrial, metal, and crust punk with passionate vocals. GLDN is set to release their debut EP on July 22nd!
US Post-Punk Rockers NORTHERN GLOOM Sign With Epictronic
Watch Seasoning's dreamy "Next To Me" video; debut EP out July 22nd
Seasoning began as the project of Brisbane based multi instrumentalist/songwriter, Lachlan Buckle, to flesh out demos created over time while playing and producing with other bands. Bringing his gentle and quiet songwriting to the forefront with the help of additional instrumentation added from Samuel Dalgarno and Thomas Ray Jones they were able to build the debut Seasoning EP, The Condensation. With Buckle fronting the band alongside a variety of accompaniments drifting in and out of the line up, the group features new players and some old friends; Seasoning is finally ready.
Rapper and producer Josh Sallee shares his music journey in "95' Jordan
Rapper and producer Josh Salle just dropped his latest single and music video titled "95′ Jordan," a compelling lyrical tale of Sallee finding his motivation to pursue his love for music. Like Chicago Bull's great Michael Jordan, who walked away from basketball to play minor league baseball as a way to grieve the death of his father, Sallee considered walking away from his dreams despite the buzz he had begun building for himself. The new single transparently reflects on the ebb and flow of Sallee's musical journey, zooming in on the emotional toll that these moments had on him.
Media Alert: MOTHS Drop Visualizer For Title Track "Space Force"
"Space Force marks an evolutionary step in our music and everything we've created as a band up to this point. This album represents maturity both lyrically and musically, and with it, an esoteric journey for those who want to encounter challenging music. The title track 'Space Force' represents our most experimental and prog side, though there are still a lot of heavy, catchy riffs. This is probably the song that best captures the essence of the band."