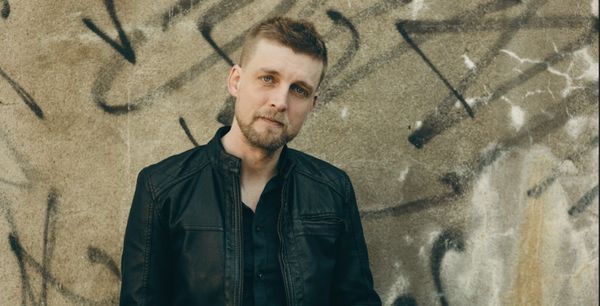 "Why Do You Lie" is the unstoppable new release from Quebec's Jeremy Rice. Tame enough to be in the pop rock world, but rowdy enough to feel like even the chiseled, callous classic blues rockers might strut a few moves listening to it, "Why Do You Lie" unleashes an irresistible sonic escape. Rice, who's previous outing Jeremy Rice and the Legendary Fist of Takinawa, includes a stellar blend of rock and solidified his place with several music reviewers, keeps the torch well-lit in this brazenly lively tune. "Why Do You Lie" could very well be the Canadian's signature song.
One major contributor to why "Why Do You Lie" is so dynamic is Rice himself. A likeable singer, his vocals are catchy and very approachable. He's swoon-worthy enough to be a pop teen idol like Shawn Mendes or Chesney Hawkes (remember him!), but virtuoso enough to be a musician's musician like Jonny Lang or even Muse's Matthew Bellamy. Rice's voice ignites a spark that sets the listener at ease. He has that special something that is dreamy and instant. When Rice and the band harmonize why, why, why it's even a bit like The Beach Boys. If your hips aren't shaking and your head isn't nodding along, well, then maybe you just don't have a pulse. This song really feels like a burst of sunshine and a caffeinated soft drink!
Rice sings the infectious lyrics, I recall what you said, yes, it's all in my head, and I swear you can bet, I will never forget. Just underneath his delivery is a robust rhythm section, and swirling guitar shapes. This band takes the sound of the garage band, refines it a bit, and lets loose for a grand party. I can easily imagine this song being on a soundtrack for a romantic comedy, or as the perfect opener for an outdoor concert. This is the song that will get the audience on their feet and keep up moving.
The music video to the song is just as flowing. According to the press materials, the colors and feel of the video presentation is inspired by the work of Andy Warhol. The pop art strokes are evident and the band also gets their time in the spotlight. Rice himself is certainly also center stage (even in the center square sometimes!).
This is a must-listen. Rice is on the top of his game, and I hope he feels like he's on the top of the world with this release. "Why Do You Lie" is from the forthcoming album, The End of the Highway. I haven't heard the other songs on the album, but based on this first single, it's sure to live up to a sound that explores several genres and at its core, features stellar songwriting. Rice's songwriting instincts and melody twists are dynamite. "Why Do You Lie" will be stuck in your head for days. Believe me, that's a good thing – I have nothing but praise for Jeremy Rice's "Why Do You Lie". And that's the truth.
Gwen Waggoner