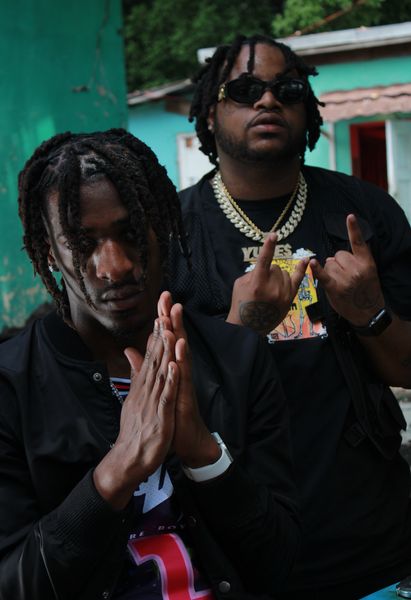 The Yutes (Jamaican Patois Slang for "The Youth"), the brother duo composed of Chris and Santris, deftly combine their Jamaican heritage with modern trap elements into a dynamic sound with eclectic appeal. The sons of dancehall legend Mr. Lexx, The Yutes leverage an unparalleled authenticity and heightened musical sensibility to consistently push the creative envelope.
The Jamaican style-benders' unique artistry has earned them a collection of accolades, including placement on A3C Volume 7 with "Trap Don Dadas" and a show-stealing SXSW performance — alongside the likes of J.I.D., DaBaby, Reason, Drako, Lightskin Keisha, and Valee, among others. After a rewarding 2020 campaign, which saw The Yutes' "Bring It Back" track cross one-million Spotify streams, Chris and Santris are keen on building upon that momentum.
By coalescing their Jamaican heritage and hip-hop acumen, The Yutes are uniquely positioned to impart a flavorful soundscape into the musical fold. The Yutes made 2021 theirs, as they quickly followed their Curren$y-assisted "High Grade"' collaboration with the mesmerizing Shomi Patwary-directed "Bring It Back" official video and "In The Kitchen" featuring Stove God Cooks.
Now, they make their 2022 debut by teaming up with Masicka, the iconic dancehall artist, on "Get Money," the lead single from their forthcoming album. Tap in with
The Yutes now.
https://instagram.com/yutesmusic