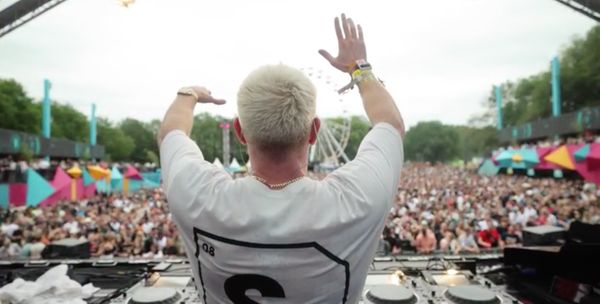 @skopemag news – monday – july 11, 2022 @ 10 am est
@skopemag HQ – http://smarturl.it/skope
TROG Release New Single "Cosmic Parasite"
TROG have revealed their disgusting new single "Cosmic Parasite" . The song is from their upcoming album Of Vomit Reborn which will be released on July 22nd, 2022.
Check Out WYLD RYDE Official Music Video for Poignant "Alone"! FFO: Metallica, Motley Crue, Guns N Roses
Louisville, KY Heavy Classic Rock band WYLD RYDE has released the official music video for their newest single, "Alone," the fourth track off of their most recent EP, Gasoline Alley. Shot by Mufaro Matose (CEO of Matose Visuals from Cincinnati, Ohio) in the band's hometown of Louisville, KY, "Alone" was filmed in several locations, from band members' homes to the tour bus, ending the night as footage of the band performing a local festival, showcasing the audience, encapsulating the life of a touring rock n' roll band and the resulting strains it can put on relationships left behind at home.
Music Submission: Paige Terner
Bedroom producer from Portland, Oregon born into a musical family and learned guitar at a young age. Recently, piano opened Paige's eyes to the world of synthesizers and production, and from there he was hooked. With an electronic-forward production style that blurs the line between analog and digital, Paige bends genres from pool party to introspective dreamy R&B. His tag line is tacky lyrics and soft drops only ;-)~
GRAMMY-Nominated Band NOTHING MORE Develop "SPIRITS" Personality Test, Ahead of New Album by the Same Name
Three-time Grammy-nominated, San Antonio-based rock outfit NOTHING MORE have added an extra element to their upcoming album SPIRITS, due October 14 via BETTER NOISE MUSIC with their very own "SPIRITS TEST." Developed over recent years by front man JONNY HAWKINS, the SPIRITS TEST combines what's been learned from similar personality tests including Myers-Briggs, The Big 5, Carl Jung and the Zodiac.
Fuzzorama Records Set Release Date For DEADLY VIPERS – Low City Drone
James Hype & Miggy Dela Rosa drop official video for 'Ferrari'
GHOST KILLER TRACK FT. FRENCH THE KID — huge new track and visuals to "When I'm Gone"
Japanese rock veterans BACK-ON bring summery pop-punk vibes with the new single 'NOT ENOUGH' featuring anime anthem heroes FLOW
Japanese rock veterans BACK-ON bring summery pop-punk vibes with the new single 'NOT ENOUGH', featuring anime anthem heroes FLOW. The two-track single was released worldwide on July 6th, and is the first single from BACK-ON during their 20th anniversary year.
MEWN announce 'Such As This' EP & share new track 'There Is No Substitute' | out now via SIMONIE RECORDS
Manchester art-rockers Mewn announce 'Such As This' EP, set for release September 23rd, and share brand new single 'There Is No Substitute', out today (July 11th) via Simonie Records.
LUKE SITAL-SINGH — New Single "Can't Get High" Out Today || + UK Live Dates
UK-born and Los Angeles-based singer, songwriter and producer Luke Sital-Singh has today released new single "Can't Get High", lifted from his Nettwerk Records debut album 'Dressing Like A Stranger' available 2 September.