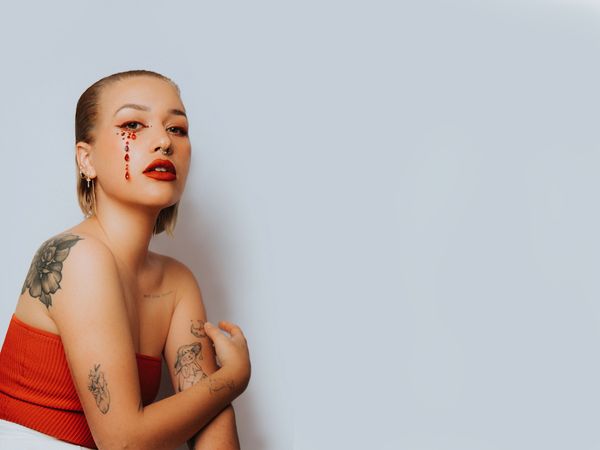 Have you ever seen someone in a casual capacity and caught feelings? So has Aya Yves, after all it's human to feel. After Aya Yves had her existence feel completely disregarded from a particular scenario,  Aya along with co-writers Ciara Muscat (Keeks) and Chris Chidiac (Chi), went into a session and explored the feelings of jealousy that go into overdrive and take over in that type of situation. 
Erase Me is a perfect balance of dark pop and emotive lyricism Aya is quickly becoming known for. Erase Me was Produced by long-time collaborator Xavier Dunn (Jack River, Peking Duk, GRAACE).
The euphoric choruses are accompanied with a tinge of darkness one would find likening to BANKS. Highlighted by Xavier's quirky production, the track finds the listener referring back to times where they found themselves submerged in envy. 
This track was mixed by Jordan Leonard and mastered by Andrew Edgeson at Studios 301.
AYA YVES Bio:
AYA YVES was the birth of a new creative project for Sydney based singer-songwriter Vendulka who has always used music to express her internal exploration. Finding herself under a newfound confident light, this project really allowed her to combine the candid vulnerability she found through a previous folk project, with her experimental leaning influences of artists like Banks and Tove Lo. The darker pop sound was unveiled through lead single '(in)Sanity' and was honed even further on 'Smart Girls'. 
Gaining a lot of immediate acclaim, she began shedding more layers of her artistry through the raw and heartbreaking sentiments of 'Dear E' and 'Brave'. Putting her vulnerable songwriting under a microscope, she gave a contrastingly strong outlook of what this project would look, sound and feel like the deeper she got into it. 
Her debut EP 'What We Look With The Light On' saw Aya clock up over 750,000 streams across platforms, showcase at the inaugral APRA AMCOS Queer Express Yourself, land supports for Montaigne & Hands Like Houses, placed her in the top 40 of the prestigious Vanda & Young Songwriting competition and pack out two shows at the iconic Oxford Art Factory – no small feat for an independent emerging artist.
FOLLOW AYA YVES
Facebook | Instagram | YouTube | Soundcloud | Twitter | Spotify | Tik Tok