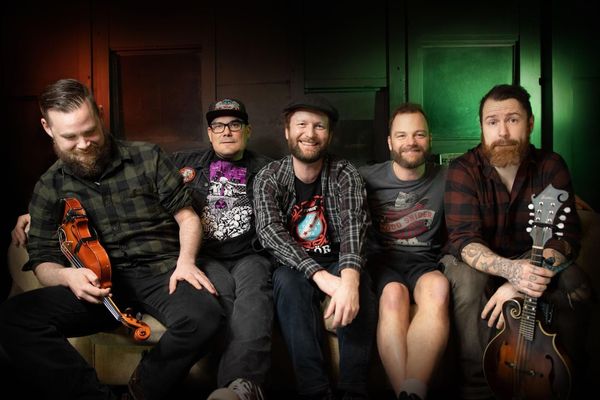 @skopemag news – sunday – june 26, 2022 @ 12 pm est
@skopemag HQ – http://smarturl.it/skope
Space Fight (mems. Ra Ra Riot) Share New Album via Punk News + Backseat Mafia, Psychedelic Baby Features | 'Do You Dream In The Daylight' LP Out Now
Writing began for the Space Fight album Do You Dream In The Daylight around the start of the pandemic, when the members of Space Fight found themselves in lockdown. What started with a few files being shared from New Jersey to Japan between vocalist/keyboardist/bassist Spen Miles and guitarist Tom Welch, soon became over 20 demos by the end of 2020. A lot of the material was influenced by the state of the world at that time, and the fact that both men (or really their wives) were bringing babies into that turbulent world.
Norwegian dream pop band Marbles releases "Heading Out"
Today the Norwegian dream pop act Marbles have released a summery new jam called "Heading Out", their first new song following their self-titled debut album from 2020. Hailing from Kolbotn, the black metal capital of Norway, the music of Marbles sounds about as dramatically different from the stereotypical idea you might have of the music this nordic country tends to produce, with a colorful indie pop sound that bridges the gap between washed out guitar-driven dream pop ala Wild Nothing and Jay Som blended with the more upbeat and psychedelic pop of acts like Toro Y Moi and MGMT.
MULTI-FACETED POP ARTIST ISABEL LAROSA RELEASES NEW EP "I'm watching you" VIA RCA RECORDS — "HEAVEN" VIDEO OUT NOW!
Isabel LaRosa has a lot to celebrate. In addition to inking a deal with RCA Records, the breakout alt-pop artist is finally dropping her three-song EP, i'm watching you, and its accompanying video trilogy.
ATLANTA'S HOTTEST RISING STAR LIL HAROLD DROPS DELUXE EDITION OF BREAKOUT VIRAL ALBUM "LARRY"
Emerging as one of Atlanta's hottest rising stars, Lil Harold unveils the Deluxe Edition of his buzzing breakout project, LARRY, via Slaughter Gang/Epic Records today. He stacked this definitive version with four brand new tracks, including the single and music video "Good Times" [feat. Offset].
[Video Submission] JD Era "Yellow Goose" produced by Fredro Starr
Jimmie Allen's New Album Tulip Drive Out Now
Multi-Platinum, GRAMMY and NAACP Image Award nominated, CMA and ACM winner Jimmie Allen releases his third studio album Tulip Drive today via BBR Music Group/Stoney Creek Records – listen here and watch the visualizer for focus track "be alright".
GREG LOIACONO SHARES THE VIDEO FOR "GIVING IT ALL AWAY"
West Coast rocker Greg Loiacono, stepping out his role as co-founder of The Mother Hips, has released the title track to his retro-soul inspired new album, Giving It All Away (Blue Rose Music). "Giving It All Away" premieres today at Glide Magazine and is up on all streaming services HERE. Loiacono has also shared a new video for the song above, which features a falsetto vocal against a Hammond-organ propelled deep groove.
LISTEN: Greg Loiacono Delivers Retro Flavored Soul/R&B On Spirited "Giving It All Away"
Track Out Today from Tonoso
Vince Vanguard's Grateful Dead-like Music is Revealed in His New Single "Levon Jackson"
Americana songwriter Vince Vanguard longed to record and release a solo album for years. The irony here being he actually owned a recording studio and ran his own production company—his dream was literally at his fingertips. Sadly, he was a casualty of the musician's overindulgent lifestyle. Today, Vince makes good on his artistic aspirations with the release of his debut full-length, Spirit Blues, a soulful folk and Americana album flush with personal revelation, hard truths, and fine songcraft.
Peter Matthew Bauer (The Walkmen) Shares "Skulls" Single + Visualizer
"Skulls" is sprawling rock & roll song carried by a Peter's vocals and waterfalling guitar solos over a bed of farfisa organs, booming drums by Matt Barrick (Walkmen, Fleet Foxes, Muzz), bass playing by Charlie Anastasis (Liily) and backups by Marisa Brown and Hillary Ashen. It's a weird original sound that is entirely modern but strangely out of time.
SKOPE MAGAZINE – BLOODHOUNDS NEW SINGLE – OUT TODAY
ASHENSPIRE Release Video For "The Law of Asbestos"
The band comments "The Law of Asbestos serves as a kind of abstract to all of Hostile Architecture, a thesis statement at the opening of the record. It's reflecting specifically on social housing as implemented in the UK and afield – a series of half-hearted, vanity-driven projects with little long-term investment and the cheapest materials available. Social housing is people's lives, often the most vulnerable amongst us, and we see far too often the impact that the state and private capital's attitude towards social housing has on those people. Finally, it invites the listener to reflect on how, at the end of it all, we are unified in how precarious our position is; how, as subjects under capital, we must demand the best possible conditions for living for all, especially those most downtrodden, as any of us are only ever three bad months from desperately needing shelter."
Work Wife + Mary Hood Share "Drown Me Out" Collab Single + Video via Under the Radar
The first in Brooklyn-by-way-of-Seattle indie pop artist Work Wife's series of collaboratively-written tracks with other female artists in the Brooklyn indie scene, "Drown Me Out" was co-written with upstate New York native Mary Hood. The track describes their shared experience of being told how to live your life by someone who hasn't walked in your shoes. A true collab, Meredith Lampe (of Work Wife) brought the half-finished song containing only the verse groove to Mary, who wrote the super catchy chorus. After getting in a room together to flesh out the lyrics, they came up with the outro together on the spot. Work Wife's collab series was meant to foster community and collaboration, and this track serves as a true kickoff to the series as the two songwriters created a friendship along with the song.
Biblioteka Share New LP via EARMILK
Today, Seattle garage rock outfit Biblioteka share their brand new album, Pretty Ugly (out today via Freakout Records).
Garage rock quartet Biblioteka drop debut full-length 'Pretty Ugly'
Swiss alternative/prog/psych "variété" band La Bande à Joe streamed new album 'Chrones' for full // Out now on LP & digital through Table Basse records
As announced a couple of days ago with the official music video of the single "Rire clavecin", about 4 years after 'Solstices', Swiss alternative/prog/psych "variété" five-piece La Bande à Joe just released its third full-length record called 'Chrones' – inspired by the book La Horde du Contrevent d'Alain Damasio – and out now on LP & digital through Table Basse Records (Orme, Basalte, Kalkas,…) and the main legal platforms.
El Gant feat. Ras Kass "Pageants (produced by Marco Polo)
After recently releasing the Ras Kass and Planet Asia assisted heater "Chromed Out", El Gant returns with "Pageants" which finds the NY lyricist reunited with his Jamo Gang brethren.
Produced by Marco Polo, the acclaimed beatsmith delicately blends an enthralling soul sample over hard drums as both emcees reflect on their early days of what drove them to become an emcee, and how to this day it's the passion that fuels them and not the pageantry of the rap game.
"Pageants" is available now through all major DSPs and is taken from El Gant's forthcoming LP "O.S.L.O." due out September through Gant's own Rule By Secrecy imprint.
J-HOPE OF BTS TO RELEASE SOLO ALBUM JACK IN THE BOX ON JULY 15
j-hope of 21st century pop icons BTS will release his new solo album Jack In The Box on July 15. BIGHIT MUSIC made the announcement on the global fandom platform Weverse today.
Jack In The Box lends voice to j-hope's aspirations to break the mold and grow further. The album represents j-hope's own musical personality and vision as an artist.
A GOOD ROGERING Release Video For "Hands of the Conqueror" At Metalsucks
Austin Texas metal band A GOOD ROGERING are streaming a lyric video for their song "Hands of the Conqueror" at Metalsucks. The song is from their released album Systematic Paralysis which was released in April.
The band comments "We were thrilled to again work with visual artist Scott Rudd (Opeth, Iron Maiden) on "Hands of the Conqueror ", a lyric video from our latest release, Systematic Paralysis. The album art imagery, created by The Horux, paradoxically places the impending grip of AI and our contemporary masters against a desolate landscape void of distractions consuming the modern world. We felt this aesthetically complimented an abstract lyrical premise which alludes to the lore of distant cultures and kingdoms still bound to the present by a timeless truth."
Exclusive: A Good Rogering Release Creepy Animated Lyric Video for "Hands of the Conqueror"
International Polka-Punks The Dreadnoughts Release New LP "Roll and Go" June 24th
The Dreadnoughts have just announced the release of their latest full length album on Stomp Records. The new album "Roll & Go" was written primarily by singer/guitarist Nicholas Smyth in his one bedroom apartment in New York City at the peak of the first wave of the pandemic, with a newborn infant, during lockdown. With band members based in New York, Vancouver, London, and Edmonton, the band decided to record in the unlikely location of Norwalk, Connecticut at the Factory Underground Studios. After ducking and weaving through countless travel restrictions, the Dreadnoughts managed to learn, record and mix an entire album in nine days. It was a harrowing, intense experience, one made even more intense by the fact that six guest musicians were recording their own parts in six different cities around the world, and that all of this had to be coordinated with virtually no time. But they got it done! The result is Roll & Go: the Dreadnoughts fifth, and possibly finest, studio album.
Band of Skulls/Mushroom Studios collaboration with Chicago's The Footlight District
Chicago's The Footlight District follows up on their "War Paint" single and video with "Hush," the band's first collaboration with Russell Marsden (Band of Skulls/The Snook studio) and Enrico Berto (Mushroom Studios).
"Hush" came about unconventionally: it was originally recorded in Chicago at Wall of Sound with the Norman Marston and the band turned the recording over to Marsden and Berto, who produced and engineered the song, creating the beautiful and haunting final track (which features some additional guitar from Marsden).
Yeah, Sick!: Released Debut Album 'Set to Devour Us All' today & Video For Machine Man
Set To Devour Us All! is the debut album by hardcore/metal duo, Yeah, Sick! and it gives a fresh look at heavy music in the modern space. Bridging the gap between comedy and heavy music in the age of social media, vocalist/bassist Liam Frost-Camilleri and drummer Benito Martino set to push musical boundaries in this project.
Liam had this to say about the project: "It isn't quite hardcore and it's quite metal, I mean, there aren't many bands out there that just bash a bass as the main stringed instrument and expect it to work as a full sounding project, but we wanted to try something different and push ourselves out of our comfort zones. We were bored during the COVID lockdowns and this is what came out of it".
Stoner/Doom metal band 10,000 Years Unleash New album – "III"
2021 saw 10,000 Years lay waste to the underground world of heavy music with their debut full length album "II". Now, barely a year later, they return with the conclusion to their epic trilogy.
Continuing with numbered titles, the new album is called "III" and concludes 10,000 Years conceptual exploration of mindbending sci-fi by way of absolutely facemelting stonermetal that will bring you to your knees in heavy worship.
Says bassist/vocalist Alex Risberg: ""III" feels like a continuation from what we've done before, a natural evolution of the sound of the band. We've expanded on the things we felt worked best the last time around, like the thrashy High On Fire-stuff and the more epic songstructures, all the while maintaining what this band is all about."