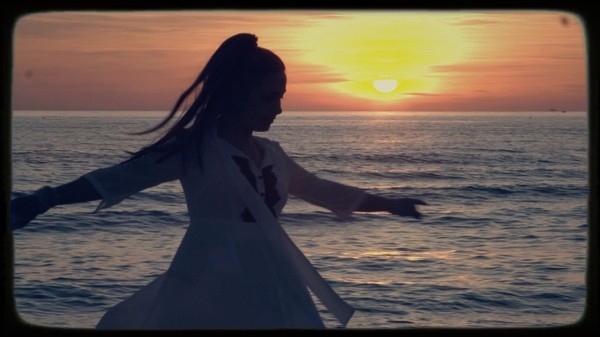 Sara Cruz on the meaning behind the track:
"I'm a big fan of the 80s, making this production was fun and I hope the hypnotizing overtone will make you go back in time to some fond memories.
While I'm of course happy and blessed to keep on enjoying making music, feelings of bittersweetness and sadness are echoing my footsteps at this particular time, as I'm dealing with the recent and sudden loss of a great friend and music partner for whom I decided to pay a little tribute at the end of my music video, in memory of all the good times and music we shared together.
Talking about music videos, the video for '2Two Wrongs' was shot between Italy and Turkey while I was on holiday with my husband. It encloses beautiful natural places that are really inspiring and peaceful to me."
Sara Cruz has previously received support from acclaimed publications such as Notion, Lock and Music-News Magazine in addition to airplay support from BBC 1XTRA and her music been played by some of the world's biggest DJ's including Knife Party, Klute and Outbreak. You may have also heard some of her music in your local retailer, with her songs being played in stores such as House of Fraser and Footlocker, or even onto your game console with her tracks being placed on games such as Assassin's Creed and Our World.