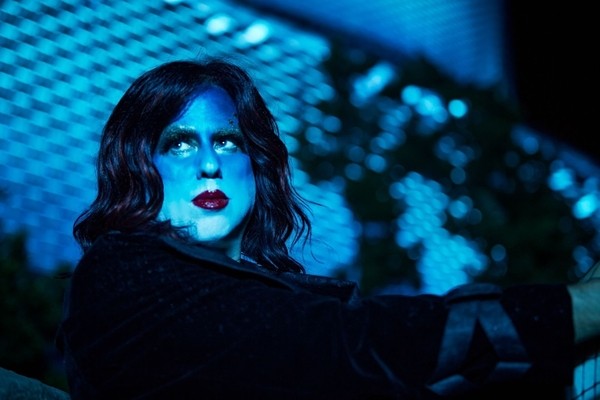 @skopemag news – thursday – june 16, 2022 @ 4 pm est
@skopemag HQ – http://smarturl.it/skope
Get The Shot Release New Single/Video "Survival Denied"
Quebec City's hardcore scene trailblazers Get The Shot have shared a brand new single + music video entitled "Survival Denied." The track and accompanying visual boast a powerful message. It's an anthemic, fist-in-the-air, and groove-centric metal x hardcore jam. And it has a lot to say.
'Shout Louder' is the wavey, 90s-inspired summer track from Tottenahm's common goldfish [OUT NOW]
Tottenham's common goldfish recently made his debut with 'Feel The Fuzz', the fuzzed-out ode to 90s indie-rock that was supported by Clash Magazine, Joy of Violent Movement, LDN Magazine and more. The UK artist's sophomore track is 'Shout Louder', which is common goldfish's answer to an elevating summer track as we all embrace getting back to normal.
Kodaline announce new live album 'Our Roots Run Deep'
When Kodaline stepped on stage at Dublin's cozy, sold-out Olympia Theatre in early March 2022, vocalist/multi-instrumentalist, Steve Garrigan; bassist/vocalist, Jason Boland; guitarist/vocalist, Mark Prendergast; and drummer/vocalist Vinny May felt a deep sense of renewal, of their friendship, their brotherhood, and their musical community.
Gwilym Gold (Golden Silvers) returns with new album 'Blue Garden' due out August 26th via SA Recordings
Today, songwriter and multi-disciplinary musician Gwilym Gold returns with meditative new single 'Overflow'. The new single comes with the news of his upcoming album Blue Garden, a collection of tender, allegorical songs written, recorded and produced by Gwilym himself, due out August 26th via SA Recordings.
Beatenberg announce first EP in 4 years, tour dates & new single (ref: M Field)
The Schoolboys share post-punk offering 'Girls Grow Up Faster Than Boys'
The Schoolboys is the brainchild of lead singer and multi-instrumentalist Luke, who wanted to capture the zeitgeist of his day and age with music full of character. In his songs, intellectualised emotion and self analysis oppose how modern music overcompensates being void of relatable insight with bland, hedonistic content and recycled, superficial fervour.
GAG SALON release debut EP 'Get A Load Of This Guy'
Frenetic art-rock quartet Gag Salon release debut EP 'Get A Load of This Guy' today via Blitzcat Records.
It's a 5 track whirlwind, pushing and pulling at the very limits of aural decency. Their trademark Beefheartian wonk and icepick guitar pirouettes call to mind Gang of Four, DEVO or Television. Meanwhile Joseph Mumford's frenzied vocal ruminations paint grimy, distorted vignettes of everyday drudgery.
RUSSIAN CIRCLES ANNOUNCE NEW LP + WORLD TOUR
Heavy instrumental greats Russian Circles have announced a new LP Gnosis available August 19th via Sargent House. Listen to the relentless first single "Conduit". Gnosis, their eighth album, eschews the varied terrain of their past works as it razes a path through the most harrowing territory of their sounds by employing a new songwriting technique. Rather than crafting songs out of fragmented ideas in the practice room, full songs were written and recorded independently before being shared with other members, so that their initial vision was retained. While these demos spanned the full breadth of the band's varied styles, the more cinematic compositions were ultimately excised in favor of the physically cathartic pieces. The album was engineered and mixed by Kurt Ballou at God City with additional tracking done at Chicago's Electrical Audio.
RYAN MICHAEL PATTERSON: Treble Premieres "Kneel To The Queen" Video From Coliseum/Fotocrime Founder; Instrumental Debut Solo Album, Apocalypticism, Out Now On Pax Aeternum
Apocalypticism is a bold and exciting new chapter in the storied career of RYAN MICHAEL PATTERSON — a musician respected around the globe for his boundless creativity, unique musical perspective, and tireless drive to reach ever-further in his artistic journey. This sonic concept album enables the listener to hear the soundtrack of a film playing in their own imagination.
Ryan Patterson (Fotocrime) shares video for haunting synth track "Kneel to the Queen"
OCEANS OF SLUMBER Releases Cinematic Video For "The Lighthouse"
Steve Lacy Releases "Mercury" Previewing Sophomore Album
Tripping Jupiter releases music "Lipstick Of The Brave" animated by Academy Award Nominee Bill Plympton
Today, the boundary pushing pop artist Tripping Jupiter has released "Lipstick of The Brave", an equal parts timely and timeless piano ballad with a personal message dedicated to freedom of gender expression. The single is accompanied by a short film with hand-drawn animation directed by illustrator, animator and two-time Academy Award Nominee Bill Plympton that brings the story and message of "Lipstick of the Brave" to life in gorgeous living color. The short film / music video has already been named as an official selection at the OUTShine LGBTQ+ Film Festival, LGBTQ+ Los Angeles Film Festival, Big Apple Film Festival, Cherry Grove Archives Collection Film Festival, and the Montreal Independent Film Festival.
Cherish Lee Releases New Music Video For "Father's Daughter" Honoring Johnny Lee
Country music singer/songwriter Cherish Lee honors her father, Urban Cowboy singer and ACM winner, Johnny Lee, with the release of her latest music video for "Father's Daughter." The video features the close relationship Cherish and Johnny share, with clips of the two singing in front of crowds together and their special moments backstage. Cherish's emotion proves just how proud she is to be Johnny's daughter. The sentimental song lays out Johnny's life from early childhood to hitting the road as a musician and highlights the significant impact he has had on Cherish. The video was premiered digitally by Taste of Country and will debut on Heartland TV this Saturday, June 18 at 6 pm ET with an encore on Father's Day morning at 8 am ET.
Tame Impala, Iggy Pop, King Gizzard and the Lizard Wizard, Chicano Batman topline 10th Anniversary of Desert Daze Lineup
Today, Desert Daze announces their 2022 artist transmission in celebration of their tenth installment of art and music in Southern California. This year will feature a return set from Tame Impala who had to cut off their 2018 headline set when a massive storm rolled in. Four years later, they will perform their groundbreaking second album, Lonerism, in its entirety on the weekend of the album's 10th anniversary. The "oasis among American festivals (Stereogum)" and "America's most aesthetically pleasing (Rolling Stone)" will take place from September 30 – October 2, 2022 in Lake Perris, CA and also feature return sets from headliners Iggy Pop, who will perform his only U.S. show this year, and King Gizzard and the Lizard Wizard.