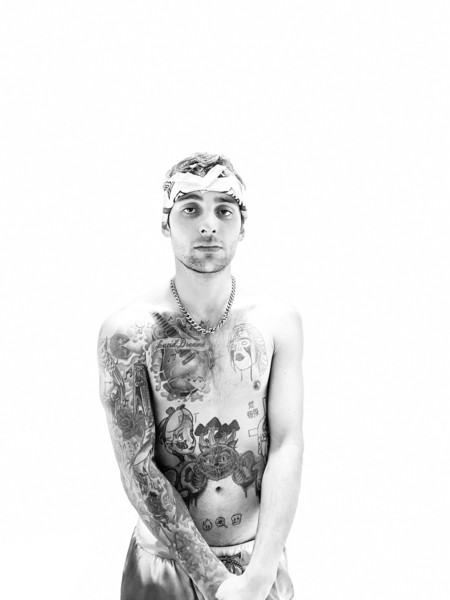 We chat to alt punk rocker SPACEJVNKY who recently dropped his epic single 'Blackhole'. Co-produced by Corey Walles and Aaron Edwards. A new age twist on rock music morphing catchy melodies, heavy guitar riffs, and emotional lyrics containing elements of several different subgenres including punk, rock, and rap.
1. So firstly, how would you describe your sound?
"I really enjoy genre blending. I've heard my voice and electric guitar sounds like Green Day or Weezer but I use elements of many genres.
2. What's a typical day in the studio like for you?
it typically requires skipping several hours of doing important things that need to be taken care if because I'm too obsessed with jamming out that I don't take a break lol but other than that I spend many hours playing guitar and piano,producing and having a good time freestyling, writing and getting lost in my own world. It's awesome:)
3. Do you have to be in a certain mood to write a song?
No, but it just so happens I'm always feeling some type of way when I effortlessly write my best songs. They almost always come out in times of extreme emotion. For me, it is usually times if feeling rally sad or anxious.
4. Who are your three biggest musical inspirations
-Paul Mccartney
-Kurt Cobain
-Juice Wrld
5. Who is the best band you've ever seen play live?
It's gotta be a toss up between Green Day or Megadeth
6. What's the toughest part of the industry for you?
Well, I have been working on my music for SUCH a long time because I have a specific vision that I'm trying to achieve through true artistry; sometimes it's hard to feel satisfied and keep
Progressing forward
7. What's the most enjoyable part of the industry?
Although I've been working towards my vision for nearly a decade and am now just starting to execute my plan, I'd say my favorite part is just getting lost in the music, and somehow never losing the passion I have for being lost in the art of infinite creative possibilities
8. What do you have in store for 2022?
Seeing as though I've just released my first track, 2022 is the year I execute the "BFT" vision and album (Burnt Fried Toast). This year I am just going to watch it all unravel and hope I am capable of manifesting my destiny the way I worked hard for
FOLLOW ON SOCIALS:
https://www.facebook.com/yunggdrakula/