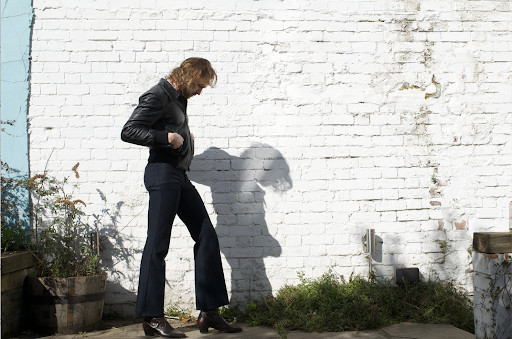 @skopemag news – monday – june 13, 2022 @ 8 am est
@skopemag HQ – http://smarturl.it/skope
Reminder: New Promo: Vice (UK) – For The Fallen – (Metal, Thrash Metal, Melodic Metal)
Vice is a 3-piece thrash metal band of menacing quality. Coming from the underground Manchester UK metal scene which takes no prisoners, they released their debut album 'The First Chapter' in 2017 to critical acclaim. Comprising a blistering guitar attack, powerful rhythm section and passionate vocals, they have begun to have an impact on the UK festival scene with slots at Bloodstock, Hammerfest, HRH Metal and Amplified! They toured in 2019 as the main support to the legendary Blaze Bayley (Ex Iron Maiden) , as well as being 2020 tour support to The 3 Tremors featuring Tim (Ripper) Owens (Ex Judas Priest) The band is due to release their follow up album 'For the Fallen' on 2nd July at SOS festival at Whittles at Tokyo Oldham (playing the album in full) after an enforced delay due to the Covid 19 Pandemic!
Finnish Metal Pioneers NATIONAL NAPALM SYNDICATE Proclaim 'We Are In Hell' in New Lyric Video!
Finnish thrash metal pioneers NATIONAL NAPALM SYNDICATE have unleashed a new hellish lyric video for 'We Are In Hell', taken from their latest album "The New Hell", released on April 22nd 2022 via Iron Shield Records.
Reminder: New Video Premiere: VULNIFICUS – INVOCATION (Full Album Stream) On Slam Worldwide!
Short Bio: VULNIFICUS is a dynamic duo surfacing the roots of brutal death metal from the United States. Formed in the fall of 2021 by W. Sherels – All Instruments (Urotherapy, Epidermolysis) and E.Browne – Vocals (Abolishing the Ignominious), VULNIFICUS attempts to push death metal back to its extreme limits with their debut "INNOMINATION", released November 26, 2021. INNOMINATION was recorded, mixed and mastered at Demolition Studios by W. Sherels with additional recording/mixing of vocals by E. Browne at BWNTWN STN. Drawing comparisons to old Cannibal Corpse, Condemned, Defeated Sanity, Mortician and others, VULNIFICUS signed a deal with New Standard Elite and shortly released their debut single "Induced Rampage". After the overwhelming feedback of "INNOMINATION", VULNIFICUS began to record the follow up to their debut EP the very next month, titled "INVOCATION". Completed at Demolition Studios again, VULNIFICUS blast, grind and shred their way with 5 tracks of audio devastation blending influences from the past and present. Scheduled to release June 2022.
OUT NOW // Skripture – 'Who Don't Love Me'
Skripture is a ​renaissance man of sorts: morphing his artistry at will — actively switching between emceeing, singing and beat-making. Embodying all of his signature traits in one tight-knit package — the West London rhymer has returned with his long-awaited grime-laced gem 'Who Don't Love Me'.
Charlotte NC's Walcot has released 'Songs For the Disenfranchised'
In addition to singer, songwriter and guitarist George, Songs For the Disenfranchised features Walcot co-founder Mario Gonzalez on rhythm guitar and backing vocals, Chuck Lacy on drums, Chris Mahieu on keys, and Matthew Thompson on upright bass. The EP was produced and engineered by Daniel Steinman at I.V. Lab Studios in Chicago where Kanye West, Fall Out Boy, and Plain White T's have recorded.
Malta Death Dealers Morsrot sign with Nick Grima MGT, unleash blistering demo via YouTube!
Thundering from the tiny Island of Malta, four youngsters' (respectively in their mid-teen's) pounds old school Brutal Death Metal to the centre of your core. Influenced by the Master of Early Death Metal, MORSROT started crushing riffs in early 2021. The band has been busy practicing and a four-track demo EP has been recorded as their first opus and released to the world on YouTube. T
MORSROT had their baptism of fire when they played their very first Metal festival in early 2022 – the Metal City Festival – Malta's biggest showcase of rock and metal bands of the year followed by a gig at the hottest Metal club in Malta – The Garage Metal Venue.
Rap A lot Records/ Roc Nation: Presents: Johnny Cocoa "On God" New Single! Record Pools Add!
Music Submission: Grundy
Meet the newly born, skate fuelled punk side of artist Grundy. After growing his rap moniker for the previous 4 years, the Newcastle artist goes beyond the confines of hip hop music in order to heavily emphasize imagery and mood by exploring the depths of Punk Rock and uptempo music. "running away, from you" is the first of three singles leading to his debut Punk Rock EP with LoveClub. Happy and captivating guitar synths with lyrics of self discovery, this track is great for those late night drives.
Slice Throat – "How I Rock 2" (Music Video)
New Artist Slice Throat Buzzin Out Of New York City Drops A New Single & Visual "How I Rock 2" Off His Newly Released Album "Immortal 2" Available Now On All Streaming Platforms. Follow @SliceThroat On Instagram & Tiktok.
Music Submission: Anjalts
Anjalts talks about the song as a continuing story from her 12-song album project launching this summer. She wrote & produced 'On Your Side' and hopes to release a self-directed music video on YouTube. "When I was humming the tune of this song, I wanted to call and reassure someone that I was on their side no matter what. I don't believe it's about being right or wrong – simply a reassurance of love and putting our ego(s) aside to know when to say, 'I'm here for you.'" (Anjalts)
Music Submission: Canhebe
The Midwest area. Canhebe Has stepped back into the Music seen to Release songs he's been studio recording for Years, on his record label Canhebe Publishing. Canhebe is a studio artist who does not perform live. And does not give interviews, he just loves to create music. It will me hard to tie his music to one single style.His slogan is "Follow your Own Creative Mind"
MAJOR PRIORITY! Rap A lot Records/ Roc Nation: Presents: Johnny Cocoa "On God" New Single! Record Pools Add!
Betrayed: The New Video For "Time Is The Best Murderer" Set To Be Released On June 18th!
After the release of the concept album "Kasna", italian thrash/death metal act Betrayed is glad to announce a new video for the track "Time Is The Best Murderer", out on June 18th. About the video the band says: "The video of the song 'Time Is the Best Murderer' wants to represent the common desire of many people: to be able to control the passing of time at will in order to satisfy their needs, goals and necessities. The young protagonist of the story will make the discovery of a powerful object capable of changing the passing of time…".
ANDRÉS ALCOVER – Releases moving "Where Did We Go Wrong?" + B-side "Resigned"
Coming as a glimmering follow-up to his string of 2021 releases — including debut single "Untouchable" — the new track is a daydream-inducing cut of twinkling percussion and gently twanging guitars underpinned by Andrés' laidback vocal delivery.
Ka Boukie unveils emotive new track and video 'Soulvapour'
Following 2021's 'Nightcrawler' release electronic producer Ka Boukie returns with 'SoulVapour' the latest track from his forthcoming debut album, Rnig'.
NEWS: ROCK LEGENDS DEF LEPPARD CELEBRATE THEIR 45TH ANNIVERSARY BY RELEASING TWO NEW PREMIUM GINS NAMED AFTER TWO OF THEIR MOST ICONIC TRACKS
Rock legends Def Leppard celebrate their massive impact on rock history with their 45th anniversary in 2022! To commemorate this brilliant occasion, the award-winning Swedish liquor producer – Brands For Fans – is releasing not one, but two premium gin products.
With this Def Leppard gin portfolio, Brands for Fans aims to embody one of rock 'n' roll's most legendary and influential bands, adding to their legacy. These gins are named after two songs on Def Leppard's iconic album Hysteria: "Animal" and "Rocket." Both superior quality products, expertly created by globally recognised in-house master blender Daniel Henriksson, these gins will certainly deliver a rock 'n' roll lifestyle into the homes of both life-long fans and spirits connoisseurs!
New Promo: DEOCCULTED (USA) – An Eye For The Occulted Sun (Remix) – (Blacked Death Slam Metal)
Deocculted have shared the stage with EyeHateGod, Psycroptic, Cannabis Corpse, Falluja, Narcotic Wasteland, The Convalescence, Genitortures, Infected Rain, Beyond Creation, and Born of Osiris! They are also scheduled to appear at this year's Tennessee Metal Devastation Music Fest!