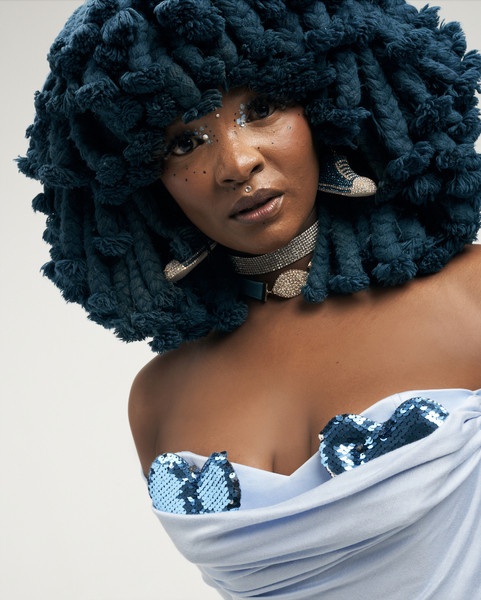 @skopemag news – saturday – june 11, 2022 @ 12 pm est
@skopemag HQ – http://smarturl.it/skope
For Skope: Former rock band singer Chris Burke teams up with Deepierro and Farukki for dance/pop "Going Down" (out now on Purple Fly)
YOO DOO RIGHT SHARES NEW ALBUM
High-decibel experimental post-rock trio Yoo Doo Right are back with A Murmur, Boundless To The East, an epic sonic maelstrom recorded alongside Radwan Ghazi Moumneh (Suuns, Ought, Fly Pan Am) at world-renowned Hotel2Tango. Their sophomore effort is slated for June 10th, 2022 via Mothland.
RZN8R Invigorates and Inspires with His Debut Album CLOSING THE GOLDEN GATE
RZN8R (pronounced "resonator") is the moniker of Oakland-raised, Brooklyn-based producer and singer Derek Buckwalter. RZN8R draws from a wide array of influences, fusing his passions for singing, beats, and new thought spirituality to craft lush, deep, and hypnotic grooves. Set to release his debut album CLOSING THE GOLDEN GATE on July 1, 2022, SF Weekly says RZN8R's music "leaves the listener feeling invigorated and inspired," while DoTheBay says, "the expressive electronic beats and hair-raising synths pulsing from RZN8R strike a spiritual nerve."
Rockshots Records – ONELEGMAN Reveal Title Track For New Album "Event Horizon" Out October 2022
Rockshots Records will be releasing ONELEGMAN's new album "Event Horizon" this coming October 21, 2022.
The third full length from the trio, "Event Horizon" is ONELEGMAN's most peculiar release to follow a new concept for each one of its tracks; to create a mosaic with sounds, lyrics, and graphics in order to show to the listener the direction of their journey.
BEYONCE, WIZKID & GORILLAZ COLLABORATOR 'MOONCHILD SANELLY' RELEASES NEW ALBUM "PHASES" OUT TODAY ON TRANSGRESSIVE RECORDS
Forming a sonic foundation that veers between Amapiano, Gqom, grime, pop, house and R&B while showcasing her vocal talents on more downtempo songs, Phases' 19 tracks document the varying chapters of a toxic relationship and subsequent freedom. A double album, the first side is a journey through the relationship with production reflecting those different moods and aspects of her personality; the second side, meanwhile, leads into a clubbier amapiano space.
DATAROCK's Fredrik Saroea teams up with string ensemble BIT20 for Rona Diaries: The Chamber Versions Live album & "Battered & Bruised" single
Best known as the frontman of the critically acclaimed Norwegian global disco punk outfit DATAROCK, Saroea describes the live album as "sad songs served on a bed of orchestrated beauty. It was arranged by Bjørn Morten Christophersen for the amazing BIT20 Ensemble, our acclaimed, national contemporary art music orchestra extraordinaire and represented here by four musicians from all around the world performing on 300-year-old instruments. They magically create lines between my humble songwriting and the timeless etheric nature of skillful execution of the art and passed-down tradition of intricate arrangements and entirely live interplay without any kind of metric backing tracks or conductor."
Datarock's Fredrik Saroea Captures the Art of Ceremony with Orchestrated Renderings from Solo Debut 'Rona Diaries'
The Mortal Prophets Share "Nobody Knows the Trouble I've Seen" Single via American Songwriter
Today, The Mortal Prophets (John Beckmann) share their second single entitled "Nobody Knows the Trouble I've Seen," taken off their recently announced debut EP, Stomp the Devil, due July 8.
The Mortal Prophets Awaken "Nobody Knows the Trouble I've Seen" with Captain Beefheart's Gary Lucas
LINK Returns To NIGHTMODE With Intoxicating Hybrid House Single "I Belong To You" – Out Now
The versatile dance producer LINK returns to NIGHTMODE after featuring on the label's "This Is Cyberpunk' compilation with his track "Break" from 2020. His new single "I Belong To You" is a futuristic house creation bolstering dark proggy melodies, slick breakbeat patterns, rolling basslines, sublime vocalizations and a striking vocal refrain calling out the title. Upcoming performance at EDC Las Vegas. Prev releases on Basscon Records, Welcome Records, Never Say Die.
Artist: LINK
Title: I Belong To You
Label: NIGHTMODE
Genre: House
Release Date: June 10
Caroline Kingsbury Shares "Kissing Someone Else" (Josh Lumsden Remix) Single
Today, Los Angeles indie-pop songstress Caroline Kingsbury shares "Kissing Someone Else" (Josh Lumsden Remix). The track is a dance remix on the original hit and serves as the focus track off her brand new remix EP, Remixes From Heaven, out today via Fortune Tellers.
MEMPHIS RAP STAR NLE CHOPPA UNVEILS NEW SINGLE & MUSIC VIDEO "APART FROM YOU"
The track layers ethereal keys above a thick trap beat as NLE Choppa's melodies immediately captivate. It builds towards an emotionally charged, yet seductive hook as he reassures, "I know you feel my absence while I'm apart from you." Through and through, it stands out as another vibe altogether from this creative outlier. The accompanying video provides the perfect visual complement with one slick and sexy mood after another.
Artist: Mercury Salad – Track: Best Guess
Ypsilanti-based mercury salad has a simple approach to music: write tunes that make people groove and sing along. Their dreamy folk and funky acoustic sounds win them fans everywhere around michigan. Mercury salad performs at many premier michigan venues like mash (ann arbor), blissfest music festival (online) and forest trail music festival. After a successful festival tour in 2021, the salad released their third album 'volume 3' in april of 2022. Check out the music player for a sample. Available for streaming on all platforms.
Lissie Announces Brand New Studio Album, Carving Canyons Due Out September 16 Featuring The New Single 'Flowers'
The sun soaked twelve song collection is a sonic comfort as it simultaneously charts the ripples caused by heartbreak and loneliness as well as what happens when the soul perseveres amidst pain. As the COVID-19 pandemic spread across the world, Lissie was also dealing with an impactful breakup on her Iowa farm. "It was an important period of time for me to explore some of my dark places and process it all."