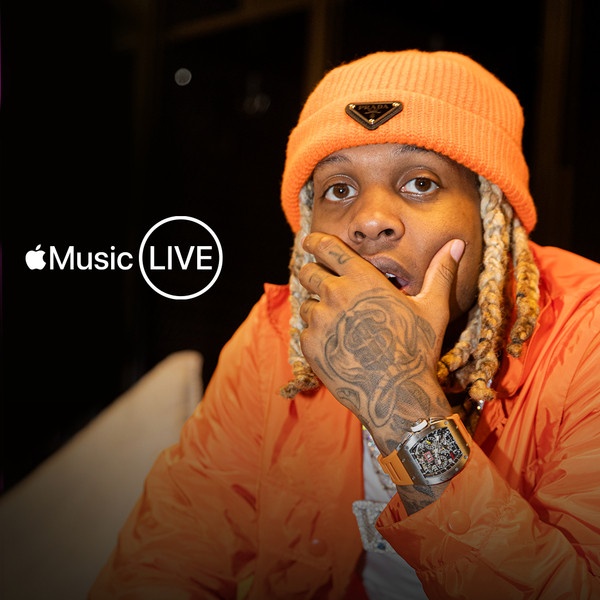 @skopemag news – tuesday – june 7, 2022 @ 5 pm est
@skopemag HQ – http://smarturl.it/skope
David Myles returns with new single after Juno Award Win
Of our many time-worn idioms, few are as consistently on-the-money as "opposites attract." Recognizing something unrecognizable in another human being pulls us toward them, spurring us to plumb their depths—to an extent. David Myles' swooning new single, "Mystery," finds him unpacking his own mesmerization as he comes face-to-face with a potential lover whose otherworldliness piques his curiosity.
DEATHWHITE Streams New Album 'Grey Everlasting' Ahead of Release
DEATHWHITE comments: "It is with great pride to share the full stream of 'Grey Everlasting.' We have done our share of reflecting now that the album's release is just days away. The most rewarding aspect of being in Deathwhite is writing and recording music, then sharing it. The creation of 'Grey Everlasting' was an intense but fruitful process. Its formal release this Friday is what we worked so hard to achieve. That said, we remain indebted to those who have supported us since our 2012 inception and sincerely hope the album is of enjoyment."
Brand New Album release from Reggae Singer Izanah Jones
Izanah Jones' new album, titled 'A Reggae Heart', has the potential to capture the hearts of reggae lovers worldwide, as well as touch the heartstrings of those who seek comforting, relaxing music that calms the souls of its listeners. With its smooth reggae groove and world class lyrics, inside there is a bit of something for everyone. This well produced album consists of 12 tracks which were all written, composed and produced by Izanah Jones and mixed by Karl Pitterson, a veteran reggae engineer. Izanah Jones' world reggae holds a distinctive place in the reggae industry and perhaps 'A REGGAE HEART' will carve its way into global easy listening playlists/radio and digital platforms.
Multi-Platinum, Grammy Nominated Band Saliva Releases New Radio Single "CROWS" to all major platforms!
Multi-Platinum, Grammy nominated band Saliva released their new radio single "Crows" to all major platforms! Catch the band on tour with Otherwise this June!
Singer Bobby Amaru states, "Crows is about a broken relationship with someone that is unable to accept what and who they really are. Someone you try and fix but cannot. When I say "I'm not bowing to the crows inside your head!"
A.A. Williams Announces New Album 'As The Moon Rests' || "Evaporate" Out Today on Bella Union/PIAS
A.A. Williams today announces news of her much-anticipated second album, As The Moon Rests, released October 7 via Bella Union/[PIAS]. To celebrate the announcement Williams has shared an intense and beautifully shot b/w video for lead single "Evaporate" directed by Fraser West.
FYC Touring in Support of Latest Album
This southern Alt-Rock artist is formed from the desolate hills of Kentucky and the busy streets of Los Angeles. He is finally touring in support of his newest album, The Vulture and The Fox, which you can listen to on all platforms. With 172.2K Spotify streams, 87.5K Listeners, and over 2K playlist adds, Dusty Bo is making head waves in the southern alt-rock world.
ABOVE & BELOW: No Clean Singing Streams Suffer Decay Alone Debut From Plaguewielder Guitarist's Industrial Metal Entity; Album To See Release Friday On Disorder Recordings
No Clean Singing is hosting an exclusive stream of Suffer Decay Alone, the infectious debut from blackened industrial metal entity ABOVE & BELOW, ahead of the album's release through Disorder Recordings this Friday.
AN NCS ALBUM PREMIERE (AND A REVIEW): ABOVE & BELOW — "SUFFER DECAY ALONE"
Philly Punks Vixen77 Share New Single + Lyric Video
Today, Philly-based lady punk rockers Vixen77 unleashed "Your Love," a new single + lyric video distributed via Megaforce Records (Metallica, Anthrax, Meat Puppets, Dirty Honey, Plush, etc.). Clocking in at just under 2 minutes, the band channels their influences like The Stooges, The Runaways, and Johnny Thunders into a snarling track of Philadelphia punk rock'n'roll.
KISS and Sixthman unveil all-star Kiss Kruise XI lineups
Rock & Roll Hall of Famers KISS and Sixthman, creators of unforgettable festivals on sand and at sea for more than two decades, have unveiled the full lineups for the eagerly awaited KISS Kruise XI, sailing from Los Angeles, CA to Cabo San Lucas and Ensenada, Mexico aboard Norwegian Jewel for two weeks of non-stop rock 'n' roll on the high seas set for October 24-29, 2022 (Week 1) and October 29-November 3, 2022 (Week 2). The KISS Kruise XI marks the iconic adventure's first ever sailing from Los Angeles and the final KISS on-board live performances of the legendary band's one-of-a-kind five-decade career. While Week 2 sold out in record time earlier this year, Week 1 pre-sales will be available beginning Thursday, June 16 with general on-sales following on Friday, June 17, exclusively.
Seattle-based trio Scarves announces new LP 'Delicate Creatures', out Aug. 26th on Good Eye Records!
What should an artist release into the world in a time of collective darkness? Niko Stathakopoulos of the Seattle,WA outfit Scarves, grappled with this question as he roamed his neighborhood during the heart of both the pandemic and the election cycle, penning the lyrics for what would for the group's newest record, Delicate Creatures. What initially was a dire batch of songs soon morphed into a vivid portrayal of the unlikely optimism that emerges within humankind as it buckles beneath the weight of the world.
https://linktr.ee/scarvesmusic
DEAD HORSES premiere the first single from their new album "Brady Street"
Milwaukee's eclectic Brady Street neighborhood inspired the title for latest album by folk duo Dead Horses, who are sharing the title track today at The Bluegrass Situation. Blending elements of traditional roots with modern indie folk, Dead Horses are both familiar and unexpected, unflinchingly honest in their portrayal of modern American life, yet optimistic in their unshakable faith in brighter days to come. The reflective track, with frontwoman Sarah Vos (vocals, guitar) providing her own backing harmonies and Dan Wolff (upright bass) providing the gently rolling bass line, is an ode to their colorful, free-spirited stomping grounds.
Nico Georis To Release 'A Rainbow In Curved Air' | Out July 29 Via Spiritual Pajamas
It was never supposed to happen. No one was supposed to reimagine Terry Riley's "A Rainbow In Curved Air"—a piece of music that, until now, has existed in its own class of expression. No one was supposed to scale the perilous heights of the citadel and come back with another document of the strange festival scenes within. With the release of experimental musician Nico Georis' four track LP, A Rainbow In Curved Air, out July 29 on Spiritual Pajamas, it's clear now that this piece of music is a place that you can go to, a kind of astral sanctum that can be visited again and again so long as you know the mysterious paths that lead to it.
Stream Lil Durk's Los Angeles Performance June 29th Only on Apple Music
Chart-topping global superstar Lil Durk will be the latest artist to take the stage for Apple Music Live, the exclusive live performance series on Apple Music giving the biggest stars in music a global platform to connect with audiences around the world.
Lil Durk's upcoming performance, live from Los Angeles, will be available to stream to Apple Music subscribers in over 165 countries on Wednesday, June 29th at 7:00 PM PST.
All Star Grammy Award Winning Team // Directed by David Rousseau (Pitbull)
In "Hot Night", the romantic and exquisite Latin inspired song fuses sultry vocals, slick dance-worthy production, and sophisticated Santana-like guitars highlighted with glowing vocals from Moonlight Jones and Karina Iglesias (finalist on The Voice). The result is the ultimate blend of passion, fever, and ecstasy that is so effortlessly pronounced in the Latin music culture. "My music is inspired by my lifelong love of different cultures and the music that each unique culture brings. My belief is that music has the ability to bring people together across different backgrounds and has the power to heal. The song 'Hot Night' is my love letter to Latin culture and how it helped shape me as an artist," confides Moonlight Jones.
Modern Metal Outfit BAD RESCUE Release Video For "A Dream"
Modern Metal outfit BAD RESCUE have released their genre defying track "A Dream". as a video The industrial influence, rap infused heavy rock/metal ensemble has continually pushed the boundaries of metal with each single they have released thus far.
The band comments: "Bad Rescue invite you to party in the deepest darkness of their minds. A mournful musical corridor that leads to the paradise of joyful lust. Uninhibited and crazy, "A Dream" is a musical scenario that comes out of a festive and unhealthy imagination where the dead wake up to go clubbing in Garrix style. Even death does not prevent people from dancing!"
"Lost With You" – Burn The Louvre (NEW Single!)
"Lost With You" recaptures a fun day I had with my ex-girlfriend. It resulted in this upbeat indie pop/rock song about love at the height of its arc; that period of time during a relationship where everything is perfect. "Lost With You" celebrates love at its most carefree, where getting lost in the woods doesn't sound so bad as long as you're lost together.
Toronto, Canada: Watch the new music video for "GROWL" out now
The new music video for "GROWL" from Toronto-based Deadhead Daisies is out now. The single is the latest from the group's upcoming debut album.
Brittaney Delsarté Reveals Her Powerful Video for Her R&B Single "Talk To Me"
Jenn Nucum Releases 'Get Better' EP
This collection of songs was drawn from inner reflections, re-evaluating oneself, analyzing society at large, and sitting with discomfort to dig deep into the injustices and inequities surfaced by a global pandemic.
The EP's title track, a stripped back ballad which hums with intensity, captures a yearning and desire to 'get better' as people – to exercise self-compassion and take care of each other collectively.
FKJ ANNOUNCES 2022 NORTH AMERICAN TOUR; NEW ALBUM OUT THIS FRIDAY ON MOM + POP
In support of his highly-anticipated new album V I N C E N T, out June 10 via Mom + Pop, French artist, producer and multi-instrumentalist FKJ announces his 2022 North American tour dates – see full list below. The tour launches Thursday, October 6th in San Francisco and closes Saturday, November 12th in Mexico City. General ticket sales will be available Friday, June 10th (10am local), but fans can get early access to an Artist pre-sale HERE, starting today. Alongside the announcement, FKJ also shares today V I N C E N T "In The Making" – a visual body of never-before-seen behind the scenes footage, giving viewers a glimpse inside the Southeastern Asian jungle where the project was birthed.