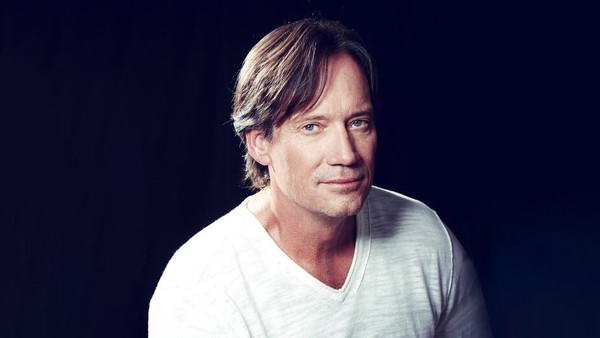 "The strongest force in the universe is a human being living consistently with his identity." – Tony Robbins.
Known to millions around the world as Hercules, from the phenomenally successful TV series, Hercules: The Legendary Journeys, Kevin Sorbo has forged a life of authenticity like few others amidst the glitz and glamor of Hollywood. His story is one of rejection and redemption, where an indomitable human spirit prevails over the lure of fame and fortune. 
Sorbo attributes his success to a strong sense of self, a grounded upbringing and a strong desire to create positive influence and impact through his work. He has appeared in more than 70 movies throughout his career, including the most successful independent faith-based movie ever, God's Not Dead, which generated over $130 million in theatrical, streaming and DVD sales, from a very humble budget of just $2 million. 
On the most recent episode of The Rhonda Swan Show, Sorbo shared his experience as an actor, director and producer, while choosing not to sell his soul to Hollywood. Rather than succumbing to industry pressure, he and his wife, Sam, founded their own film-production company, Sorbo Studios, to produce films true to their own values: 
"I want to do movies with a positive message… real stories about hope and love, and faith and redemption and laughter, and things that Hollywood just doesn't want to do anymore."
With four new movies due to be released this year, two of which he himself directed, Sorbo's mission is far from done: 
"I have a passion for this business; I still love doing it. I love being on set, I love the creative process, I love working with people who feel that same way, and I'm not going to stop. I hope I can keep going like Clint Eastwood does, into my 90's." 
His best piece of advice for anyone who is really ready to step into their greatness: 
"Don't be afraid. Don't let people set your limitations. Too many people let fear control them. Don't let that happen to you."
In closing, Rhonda reaffirmed Sorbo's message of staying true to who you are: "That's what he's doing; bringing his values into his business. And I love how he said that, that he uses his Hollywood career as his business, not as something that he was aspiring to be. And I think it's a really beautiful lesson for all of us, if you're raising children or being an example in this world, don't allow your environment to become you – you bring those values and who you are, into that environment and that's how you stay in that protected space. And it's a way that we can navigate in this world, and not let all the garbage that is going on affect us energetically." 
All of us can be a part of something bigger, and learn from one of the masters in Hollywood, who stays true to his values and true to himself, to leave an impact greater on this world. 
The Rhonda Swan Show is hosted by world-renowned International Speaker, Best-Selling Author and Online Brand Strategist Rhonda Swan, founder of the Unstoppable Branding Agency. At Rhonda Swan HQ we focus on people and how to turn their passions and dreams into a tangible reality. The show is dedicated to inspiring mothers, families and individuals to go after their dreams. 
Go be unstoppable!

WORDS SHANNON ROSE