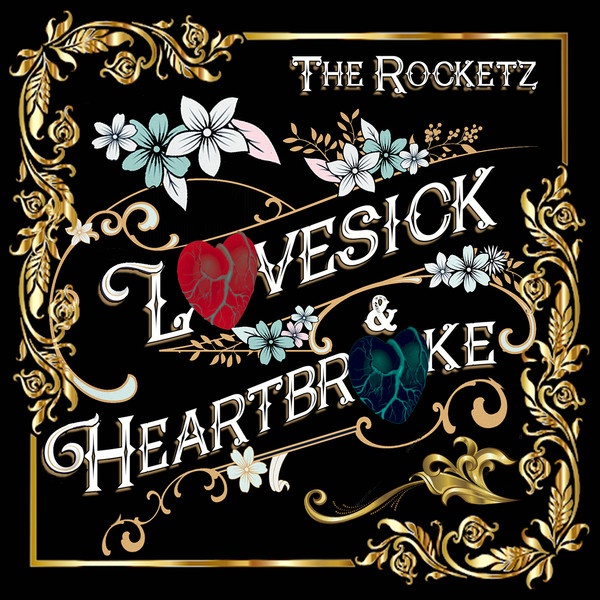 'Wither' is a piece of rock music that aims at distributing positivity and happiness from the lyrics and the melody of the music. The work tells a cute love story and dreams through the different instrumental tunes played by the band. The music is a celebration of a loved one; anyone can sing it to whoever is special to them. The band delivers the message in the piece by adding the glorious instruments. The blend feels perfect, from the impeccable combination of the bass lines and the vast guitars with spaces between the edges, enabling the breathing period for the player, the listener, and the sound itself. I enjoyed listening to the music and can listen to the whole latest album, Lovesick and Heartbroke, where 'Wither' is just one of them.
The vocal performance is also outstanding and influential, touchingly delivering the message. Just from listening to the music, 'Wither' is music that brings a feel-good mood with the melodies that are stress-relieving, keeping you in a relaxed state while enjoying the music. The performance done by Tony Red-Horse makes the music even better, adding the powerful vocal to the piece and the whole single. Tony's performance contributes legitimacy to every moment of listening to the music. He makes it easy for the music to penetrate through the hearts of listeners or the audience. I would recommend that anyone who has not listened to the band yet get a copy of the album and enjoy the feel-good moments we wall want at some point.
'Wither is the right music to listen to when you feel tired and want some peace because that is what it does deliver. The band is among the greatest I have listened to, and the piece 'Wither' serves its purpose to the fullest. It is a great one.
"Wither" Single Stream:
"Wither" VIDEO: