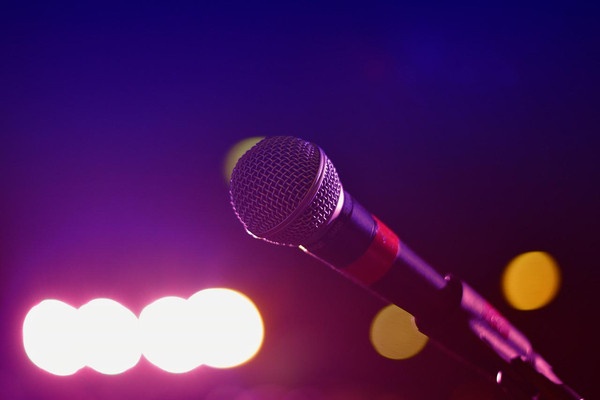 https://pixabay.com/photos/audio-microphone-bokeh-lights-1851517/ 
The 2022 Eurovision song contest held in Turin, Italy had an epic line-up of exciting artists. This is the 62nd edition and the 3rd time that Italy has hosted the event. And after all these years, the event has not lost its popularity and charm.
The Eurovision song contest is a wonderful and magical event that brings the nations of Europe together. These beautiful nations were once war-torn but banded together in a celebration of music and unification. Eurovision shows no borders, only delightful tunes, and rousing performances. And now, it's time to reveal the best songs from this year's Eurovision contest!
Ukraine – Stefania 
An incredible performance by Kalush Orchestra. It was no surprise that Europe would have such an overwhelming response to Ukraine's entry this year. But politics aside, the performance was moving, and the lyrics were excellent. Will we be seeing Kalush Orchestra moving up to become one of the next Ukrainian music sensations? We have our money on it!
It was a pretty sure bet to think Ukraine would come out on top this year. If you like the thrill of betting on your favorite performances there are plenty of online gambling sites where you can try out your luck. You can even choose online casinos to play classic games like blackjack and roulette throughout the rest of the year. The best online casinos also offer no deposit bonuses so that you can play without risking your own money. A no deposit bonus is a great way to try out new online casinos with zero risk. Whether you are betting on the best Eurovision performance or online slots, you're sure to find the best site for you. 
United Kingdom – Spaceman
A surprisingly good performance from the UK singer Sam Ryder. After getting no votes in the 2021 Eurovision contest this year the UK was the closest to the winning it has been in years! Sam and his song 'Spaceman' came 2nd.  
Spain – SloMo
Spain has had a rollercoaster ride of entries the past few years with some hits and some misses. This year was closer to a hit – the catchy chorus, reggaeton vibes, and potential Tik Tok dance made this performance a solid contender for the top 3. 
Sweden – Hold Me Closer
Probably the "kings of Eurovision" Sweden know when to pull on heartstrings or provide a catchy tune that everyone will remember. This year's performance was no different. 'Hold Me Closer' by Cornelia Jakobs was moving and an excellent pop song with great lyrics and a catchy chorus! 
Serbia – In Corpore Sano
An unnerving dance routine – was the singer acting as a nurse? Is the song about keeping clean? Who knows. What we do know is if the song is dramatic and strange – which in the eyes of Eurovision is always a winning combo!
Italy – Brividi 
Winners of the Eurovision contest 2021, Italy came back with another incredible performance. The vocals of Mahmood & Blanco blew us all away – shame you can't win two years in a row, because they had our vote!
Moldova – Trenulețul
Moldova came to the competition with possibly the most "Eurovision" song ever. They had the culture, they had the crazy instruments, they had the catchy beat, and they even had the weird and wonderful costumes. A true mixture of culture, pop, and fun!
Greece – Die Together
Amanda Tenfjord's performance of 'Die together' had us all blown away. Her vocals are incredible and there was no denying that we all held our breaths as she roared through the final chorus. We understand Cyprus giving them full points, and we're not surprised either, if anything Cyprus and Greece are always there to have each other's backs. 
Portugal – Saudade, Saudade
Although some spectators have said Portugal's 'Saudade, Saudade' sung by Maro was boring and unoriginal, we disagree entirely. In our opinion, Portugal's entry this year had style, was unique and elegant. Sure there were no crazy dance moves or costumes but the slower pace song with gentle vocals was a welcome break in the Eurovision madness. 
Norway – Give That Wolf a Banana
Definitely one of the talking points of the whole contest. Norway pulled out all the stops this year when it comes to making a comedy-filled performance. However, unfortunately, they weren't to everyone's taste, reviews have varied with some naming them an 'excellent entry' and others 'the worst song of the contest'.