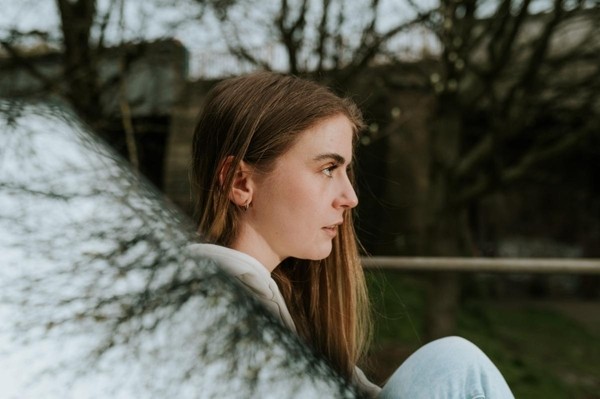 @skopemag news – wednesday – may 25, 2022 @ 7 am est
@skopemag HQ – http://smarturl.it/skope
TURN COLD Announce East Coast Tour With ALL HELL and Release New EP
Atlanta crossover neanderthals TURN COLD, in conspiracy with Asheville black thrash maniacs ALL HELL, are pleased to announce a summer spectacle of heavy metal madness across the circle pits of the east coast. This July – HELL FREEZES OVER.
Their latest eponymous EP is another unapologetic homage to classic thrash and hardcore. No neck is safe from the weekend bangover.
Chelsea Rose shares new single & video "Fallin'" via Under The Radar
"I never intended to write a spoken word song, but this one just came out that way, so I went with it. "Fallin'" tells the story of falling in love while out on the road; it tells the story of closeness, distance, longing, and an eventual ending of falling back into loneliness. Sometimes when I'm crushed and really going through heartbreak, writing is the only way to process and heal." –Chelsea Rose
TANDM Release Cover of Accidentally In Love
TANDM is a Toronto-based indie pop duo consisting of Maxine Beck-Sinderby whose distinctive vocals and catchy reverb-filled guitar riffs are driven forward by the energy of Thomas' dynamic drum flourishes. Together, they tell complex stories of the bittersweet personal pleasures and conflicts experienced in young adulthood.
In the midst of preparing their third EP, TANDM offer "Accidentally In Love," their optimistic and hopeful cover of the Counting Crows' song from Shrek 2.
PALE HORSEMAN Release New Song "Exile" Via Invisible Oranges
Chicago sludge lords PALE HORSEMAN are streaming their formidable new single "Exile" over at Invisible Oranges. Landing ahead of the split album shared with BUZZHERD, "Exile" brings an imposing atmosphere with a crushing sound.
"The song was written by Eric Ondo and he does lead vocals on that one. It was the first song we completed of the new batch of songs, and it's been a band favorite ever since. It was written during and inspired by the lockdown phase of the COVID pandemic here in the Chicago area. Ultimately the lyrical content ended up being about multiple plagues that have wiped out large numbers of people over the centuries, and how mankind has responded to managing the spread of the plagues. It also touches on the level of care/lack of care given to the infected and dying individuals, including the disposal of the contaminated corpses." – Andre Miguel Almaraz
UFOMAMMUT Posts Official Visuals Version Of Ninth LP, Fenice, Out Now On Neurot Recordings; European Tour Underway
For more than two decades, UFOMAMMUT has combined the heaviness and majesty of dynamic riff worship with a nuanced understanding of psychedelic tradition and history in music, creating a cosmic, futuristic, and technicolor sound destined for absolute immersion. Fenice, "phoenix" in Italian, represents endless rebirth and the ability to start again after everything seems doomed. The album is the first recording with new drummer Levre joining Poia and Urlo, marking a new chapter in the band's history and unveiling a more intimate, free sound for the group.
DaeDreamr And Danny G. Wash Down Their Worries With Song Of The Summer "All Good"
Enter the daydream that is "All Good", a worry free track that exudes positivity from the Nashville pop producer Jay Putty, otherwise known as DaeDreamr. Written by Jay Putty and Danny Guarino, the artists capture that serene feeling of letting go and being carefree once again. With its fresh pop and R&B elements, "All Good" transports the listener to a sunny day, walking down the sidewalk with ice cream in hand, and not a care in the world.
Rap Icons Jim Jones and Maino Team up as 'The Lobby Boyz', Announces New Album Releasing May 27th via ONErpm
New York bred royalty Jim Jones and Maino have teamed up as the iconic duo of Lobby Boyz. Their self-titled album releasing May 27th, shows the dynamic sounds of New York City bringing together all the heavy hitters currently in the rap game. The features on the Lobby Boyz album include Fivio Foreign, Fabolous, Benny The Butcher, Young M.A. & many others.
Crush Club & Amazonian Rockstar Team Up For the Pure Summer Joy of "Bohanna"
Queer joy and summer vibes abound on disco-house duo Crush Club's new single "Bohanna", with long-term collaborator and non-binary vocalist Amazonian Rockstar. Bells and rhythmic percussion introduce a track imbued with the joy of a hot summer's day and the unbridled joy that can only come from spending a long day in the sun with friends.
New Video From Lute 'Like Wine' Out Now On Dreamville/Interscope Records
After crafting an entrancing debut, headlined by his gripping issues with anxiety and self-doubt, North Carolina MC Lute quenched fans' thirst for more music with his deluxe release of Gold Mouf, including "Luther's Freestyle," "Run It Back," and "Like Wine." The latter receives the visual treatment from 12VY as GRAMMY-Award winner DJ Drama bolsters Lute's lyrical exercise with his braggadocios adlibs. Standing in front of a fleet of cars, including a cherry red BMW, Lute's confidence reigns supreme as he barks at his detractors with a series of jabs: "Shit, so fuck who ain't believin' me/ Can never say I'm wack, 'cause you rap niggas never seein' me." "Like Wine" comes on the heels of Lute's recently released videos "Eye to Eye" and "Changes."
California Roots Music & Arts Festival to Broadcast LiveFor Cali Roots Live – The Return!
California Roots Music and Arts Festival is excited to return, after a two year hiatus due to COVID-19, on May 26th! And for those who are unable make it to Monterey County Fair and Event Center this year, the festival is thrilled to announce the return of Cali Roots Live – The Return, the livestreaming event for Cali Roots 2022.
Music Connection Magazine Calls Anita Squeeze one of the Top unsigned bands in the US
Anita Squeeze is the first in a new breed of Real Rock N' Roll bands to impact the Los Angeles music scene. Their Five Song Self Titled Debut EP is stacked to the rim with 5 powerful melody drivin', foot stomping, sing along anthems that will keep you captivated til the end.
CHAPPAQUA WRESTLING sign to EMI and share huge new single "Full Round Table" | Watch the video now
New Music: Indigo Eyes announces new UKG-Inspired EP 'Late Nights', out 22nd June and releases the infectious new cut 'In My Head', out today
His forthcoming EP is set to be a bold step forward for the producer at the helm. While his formative work saw him explore a rich and atmospheric texture of chill house, his latest material sees him blend those formative ideals with a more UKG-inspired direction, making for a fresh and enticing listen throughout.
Music Submission: Duppy Nesta
Gee dem by Duppy Nesta is a unique afrobeat/Afro pop sound with catchy lyrics and an authentic west African Afro beat. The artist "Duppy" also incorporates trap elements in his style of deliver and vocal texture. A banger in every sense, enjoy.
Märvel premiere music video for "Hot Nite in Dallas"
High energy rock'n'roll trio Märvel launch a music video for the track "Hot Nite in Dallas". A cover of Moon Martin's 1978 number, "Hot Nite in Dallas" is featured on Märvel's recently released, 9th studio album "Graces Came with Malice". Now, the Swedes premiere the official music video for the track via Metal Injection.
OUT TODAY: SHEARS – Blurry (FFO Grimes, Caribou)
Edinburgh-based artist/producer Becca Shearing, aka SHEARS, dropped the brilliant Mind in Decline EP back in October 2021 and since then hasn't stopped working. Alongside some collaborations she's been hidden away in her home studio mapping out the future for SHEARS. Today she's releasing "Blurry" – and it's an enormous electropop banger.
OUT TODAY: AMUNDA – Isn't This What You Want? (FFO Missy Elliott, ALUNA)
From leading the acclaimed bands Operator Please (straight out of school) and Bossy Love, Amandah Wilkinson has spent most of her teenage and adult life front and centre in the music industry. A decade and a half into her frankly incredible career she recently took the bold step of going solo as AMUNDA. Following on from debut track "Did You Get That?", she's back with a second incredible single of 2022 in the shape of "Isn't This What You Want?".
Indie-pop artist Blonds shares sun-soaked single 'Yesterday'
Blonds is the musical project of professional painter and musician Luciano Thomas. Having studied oil painting at the University of California Santa Barbara, and written multi-instrumental music since a young age, Luciano takes his talents "wherever the ideas go." Now Blonds is back with an indie-pop offering 'Yesterday', a sun-soaked single that blends timeless guitar pop with punk infused vocals. Blonds not only brings to life the sunset inspiration for the track through warmth-imbued soundscapes but also with the single artwork, which is taken from a composition Blonds painted himself.
Courting announce debut album "Guitar Music" + share new single "Loaded" | New album out 23rd September via Play It Again Sam
Today, Liverpool four-piece Courting return with details of their much anticipated debut album "Guitar Music", which is due out 23rd September via Play It Again Sam. To mark the announcement the band have also shared a new single titled "Loaded", which follows the release of last month's critically acclaimed track "Tennis".
SORCHA RICHARDSON RETURNS WITH NEW SINGLE + VIDEO 'ARCHIE'
Today Irish singer-songwriter Sorcha Richardson returns with a new single and accompanying music video "Archie" via Faction, the first taste of her forthcoming second album. The release comes hot on the heels of a European tour supporting her compatriot Villagers and as Sorcha plays two special shows in LA and London, including a James Vincent McMorrow-curated event at the Barbican tomorrow, May 26th.