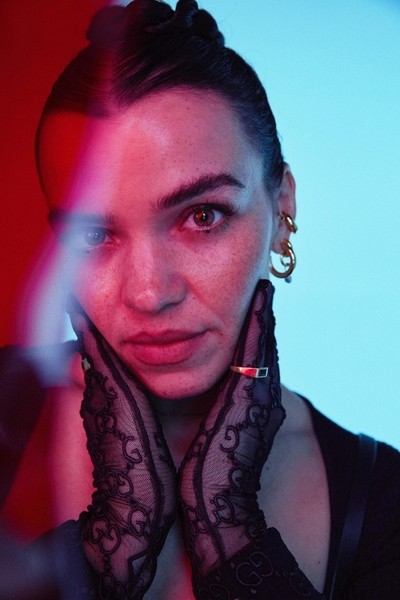 @skopemag news – tuesday – may 24, 2022 @ 4 pm est
@skopemag HQ – http://smarturl.it/skope
The Wilful Boys Release New Video Ahead of This Weekend's Release Show!
After 8 years playing around New York and the rest of the US, The Wilful Boys are hitting Brooklyn Made on Friday May 27th to launch their third record, World Ward Word Sword. Arriving on venerable punk label Big Neck Records (home to Lost Sounds, Baseball Furies and more), the album is the band's most exciting statement to date. Recorded by longtime associate Jordan Lovelace (Brandy, Pampers) at Spiceworld studio in Williamsburg, WWWS is a crusher of a record, running the gamut from sludgy punk to straight up rock. They will be joined by Aussie rockers C.O.F.F.I.N, currently on their maiden US tour, as well as local pals 95 Bulls and Pyrex.
Danish Doom Pop Star REBECCA LOU Announces June 2022 UK Live Dates
Following a hugely successful headline tour in her home country, Danish doom pop star Rebecca Lou is pleased to announce a clutch of June 2022 UK live appearances including Long Division Festival and a headline show at The Grace, London on 12th June 2022.
[SKOPE MAG] 'Ultimate Exemplar Of MARL0's Cathartic, Introspective And All Too Relatable Songwriting'
London-based 21-year-old MARL0 recently released dreamy post breakup track 'Time Will Tell'. The young songwriter wrote and produced the track in the garage of his parent's home in Malibu which was then mixed and mastered by award-winning producer Anthony Resta (Duran Duran, Elton John, Blondie).
Southern Outlaw Rockers OLD HEAVY HANDS Release Their Single "Runaround" a Song That is the Product of Incredible Suffering
Old Heavy Hands have released their single "Runaround" to coincide with the release of their beer "Small Fires." The single is now streaming and available for download from all digital platforms. Nate Hall, guitarist/vocalis on the track, shared, "It's a song that comes from a place of revelation. Sometimes we don't realize that we're the bad guy in our story. Runaround is about accepting that and changing the story. "
The "Small Fires" Pilsner is a collaboration with the band's friends at Little Brother Brewery. They chose a Pilsner because they wanted a crispy boy that leaves you feeling refreshed and ready for another. Coming in at 4.20% ABV this beer lets you enjoy the show and not forget the party.
Indie-Punk band Sun Spots share new single and video "Loosey"
BERRIES – Release video for: "We Are Machines" || Announce UK Tour Dates
Gabe Gurnsey Announces New Album 'Diablo' || First Track "Push" Out Today on Fantasy Sound /PIAS
Super Shredder Joey Concepcion Drops New Single "Giant Spider Attack On The City!"
Guitar virtuoso and super shredder Joey Concepcion, from CT., drops an amazing new single called "Giant Spider Attack On The City" on Friday, May 20th, 2022 . Joey will drop a full length solo album very soon on the newly formed record label Mindsnap Music, distributed by Von Artists, Ltd. (The Orchard). Joey C.'s new ripper of a song is out now and available worldwide on all major platforms!
Bush Tetras Premiere "Heart Attack" Video via Brooklyn Vegan & Announce West Coast Tour
Bush Tetras are excited to announce their upcoming West Coast tour supporting their Rhythm and Paranoia box set with Steve Shelley (Sonic Youth) on drums. All upcoming shows & tour dates are listed below. In additon, the band will be performing a live session tomorrow (Wednesday 5/25) on Evan "Funk" Davies' WFMU show which airs from 12 – 3PM. Front-woman Cynthia Sley had this to say about the exciting times for the band and their upcoming tour with their new drummer:
Powerhouse R&B Singer, Songwriter & Actor Simone Miller Reveals Heart-Wrenching "Older" Single & Video
Nothing hits harder and cuts deeper than midnight reflections on our life, wishing we could go back in time to warn ourselves of future heartache. It's this encapsulating retelling so beautifully captured by Toronto R&B artist Simone Miller that makes her newest single, "Older" — available now — so breathtaking.
Anti-Pop Artist Dolo Tonight Announces New EP, Drops New Single
Today, Los Angeles based anti-pop artist Dolo Tonight announces his new EP 'Life's A Party Then You're Dead' via Epitaph Records. Since signing to the label, the multi-threat creative has earned an impressive 230K organic views on the music video for single "Tucson" and its follow up "Car Ride." Today he shares a new track "Hotels" that feature his crooning vocals over buoyant production and warm acoustic guitar. When asked about the meaning behind the song, Dolo shares:
JACQUEES RELEASES NEW SINGLE "SAY YEA" — OUT NOW!
He's back with another sultry bedroom anthem as we slip into the warmer months of Summer. "Say Yea" rides a sexy and slow beat towards a climactic chorus from the powerhouse vocalist. He flaunts his dynamic range with a falsetto-fueled crescendo. Once again, it showcases his raw vocal prowess.
"Jaded" as in: lacking enthusiasm – Murdo Mitchell bears all
Join The Swarm With Quiescent Mantis And Their New Lyric Video For "Shake The Cage"
JAX Diaries Release New Single "I Gave My Life To Rock N Roll" + Official Music Video
"Right after the release of 'When i turn I see the future' and of our live-session at the Pink Noise Recording studio we found ourselves devastated having to deal with band members leaving for the most unknown reasons and having to re-build what we just created two years prior," says Jaxon, the band's vocalist.
ARY Releases "My Awe Sustains" Music Video
"I've always loved 'music video' as a concept," shares ARY. "The thought of making visuals to fit the sound is intriguing. Working with Pernille and Herwig to create this magical, dark universe was such a fulfilling experience and I can't wait to share it with the world."
Emily + Shawn Reveal Their New R&B Pop Single "What You Got"
MOTHER NATURE ANNOUNCES NEW EP 'NATURE'S WORLD '
Chicago hip hop duo Mother Nature have announced Nature's World EP for June 10 via Closed Sessions. Their first project to come after the highly acclaimed SZNZ mixtape, the EP is a collaboration between the duo and Renzell of former Chicago production outfit, THEMpeople, and features theMIND and Mother Wata. A true representation of the new and old wave of Chicago music, listen to the first single "Don't Worry".
80purppp Navigates Through The Ups & Downs Of Intimacy In New EP 'Je Sais' & Video "Cliché?"
Rising rapper and singer 80purppp has released his new EP Je Sais via amuse. The project follows the release of last month's EP, If Anything, and delves further into the arduous and dynamic journey of a relationship with each track marking a specific point in time from being hopelessly naive to slowly maturing as a relationship develops, changes, and eventually dies. Alongside the release of Je Sais, 80purppp has shared the video for "Cliché?" that gives us a close-up view of some of the most intimate and emotional moments shared between a couple during the initial phases of a relationship.
New Video: Pawz One & Evolve "Bo Jackson"
Pawz One & Evolve dropped their new music video for the track titled "Bo Jackson" today. The song is taken from their recenly released album titled "Random Act of Violence", which is also the name of them as a duo. "Bo Jackson" is produced by Breeze, video is shot by Hectik and edited by Breeze. "Bo Jackson" and several other songs from the album was played on several radio stations including radio shows of DJ Premier and DJ Eclipse on SiriusXM.
DWLLRS share new single "Blue Spirits"
California's indie beach pop duo DWLLRS return with their new single "Blue Spirits" via Boom.Records. The melodic track kicks off with a minimalist guitar as an infectious drum pattern sets the tone for the lush vocals and strikes the gut, eliciting deep-seated emotion in the duo's signature style. "Blue Spirits" touches on yearning and pushing through past hurt, reflecting and growing from the lessons found within the pain's undertow. The song premiered earlier today on The Zane Lowe show on Apple music. Speaking on the track, the duo shared:
"Blue Spirits' is about growing up and going through heartbreak. We all fade away eventually. We keep holding all these memories tight because they're a big part of making us who we are. This song feels like I'm driving home from a breakup and realizing I'm free to do whatever I want again. If you're down bad, this one's for you."