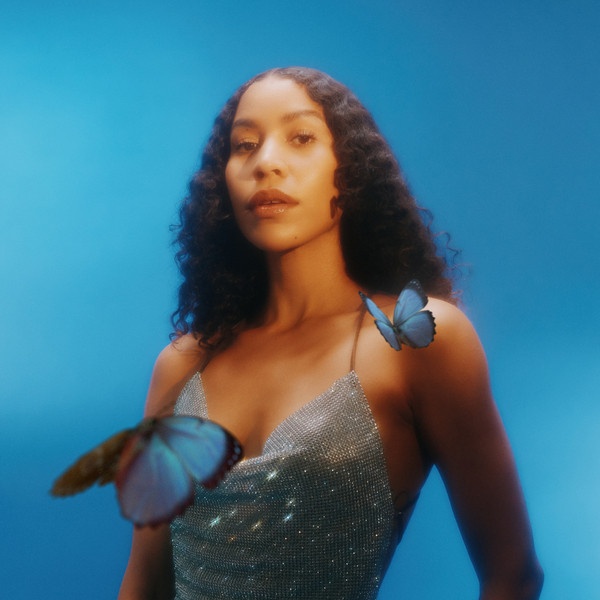 @skopemag news – wednesday – may 18, 2022 @ 12 pm est
@skopemag HQ – http://smarturl.it/skope
New Zealand's MACEY Shares Introspective Anthem
Wading through the inescapable feelings of confusion and pain that follow a shock break-up, 'The River' is a shimmering alt-pop anthem swirling with powerful live drum beats and uplifting synths. Addressing the end of his own long-term relationship, MACEY joined forces with producer and fellow Kiwi, Joe Farris (Daily J, Christabel), to convey the uncertainty he felt during this time. In 'The River' MACEY extends his hand – inviting listeners on a voyage of introspection and catharsis as he wades through his heartache.
MEDIA RELEASE:: LOCAL THE NEIGHBOUR ANNOUNCES NEW SINGLE + VIDEO 'POINT GUARD'
Melbourne-via-Darwin artist Local the Neighbour returns today with a shimmering new single Point Guard. An affably effortless outing from a seasoned musician, Point Guard pays tribute to loved ones and connections as Local the Neighbour, aka jazz-drummer-turned-indie-rock-connoisseur David Quested, explores personal thematics and jangly melodics with nimble flair. Amping up the optimism and wholesome feels, Local the Neighbour has also today released a Super 8 charmer, with the track's accompanying music video perfectly capturing Point Guard's endearing themes and vibes.
New Single/Video: Funk-Fueled Pop Cooper Phillip
Cooper Phillip has garnered acclaim from the likes of Hollywood Life, Earmilk and Wonderland Magazine to name a few. She is also known as an Instagram influencer and her empowering anthems have gone viral on Spotify and YouTube, receiving over 20 million streams to date. Thanks for your consideration!
WILL LINLEY SHARES THE NEW SINGLE "I DON'T WANNA BE YOURS" – WATCH THE VIDEO HERE
Supreme Unbeing release thought-provoking riff-packed metal album 'Enduring Physicality'
The evolution of Supreme Unbeing has truly been rocket-fueled, arriving in our pop-culture as animated characters just shy of 24 months ago, releasing their debut album amid the covid-19 pandemic, and yet to play a live show – the band has been extremely well received with loyal fans far and wide around the globe.
LOOSE ARTICLES Honour Great British Tradition Of Underage Drinking At The Pub In New Video
Following a storming late night set at The Great Escape last weekend, Manchester punk quartet Loose Articles are pleased to reveal the video for their new single 'Dirty Dicks Food & Ale Emporium' which is released 18th May 2022 via Alcopop! Records.
OUT TODAY: Katherine Aly – Never Giving Up On You (FFO 80s disco pop)
Edinburgh-based (via Greece) alt-pop artist Katherine Aly has been championed for her genre-defying by the likes of The Skinny, Tenement TV and Vogue Italia since releasing her debut single in 2019. After the 2021 singles "Glow & Ignite", "Pariah" and "Rules", she released the electrifying "Hype Up" in April and now follows with muscular new track "Never Giving Up On You". It's out today on Metro 13 Records.
Dub War (Benji Webbe) share new single "Vibes In The Place" | New album "Westgate Under Fire" out 5th August via Earache Records
Fusion metal pioneers Dub War have released a new single titled "Vibes In The Place", the third track to be taken from their first album of all-new material in over 25 years, 'Westgate Under Fire'.
SHEAFS Bash Narrow-Minded Nationalism On New Single 'Vacancy' Released 18th May 2022 via Modern Sky UK
LÉA SEN – Shares Cinematic Visualiser For New Single "I Like Dis" || Debut EP – out 20 May
22 year old singer, songwriter and producer Léa Sen has today shared a brand new track and visualiser "I Like Dis," the final taste of her hotly-anticipated debut EP 'You Of Now Pt. 1' – out this Friday 20 May on Partisan Records. 'You Of Now Pt. 1' will also be released on 12″ transparent blue vinyl on 5 August. Léa Sen will perform at Visions Festival, London on 23 July, and will play alongside the likes of Mitski, Clairo, and Nilüfer Yanya at Leisure Festival, Margate on 24 June.
Seb Wildblood shares sunkissed and sentimental second album 'do you feel it too?'
Today [18th May 2022] revered DJ/producer Seb Wildblood shares his anticipated, blissful second album, do you feel it out too? released via his own label, all my thoughts. Dreamy and emotive, his sophomore LP is a stunning sonic time capsule heavily influenced by his relocation from London to LA. The LP comes following recent acclaimed singles, 'Jobi', 'Tetris', 'for emotional use only' and 'Keep On ft. Ouri', and ahead of his forthcoming world tour.
CVC announce debut EP Real to Reel, share new single 'Winston'
Formed in 2019, CVC – or Church Village Collective in full – named their band after the place they come from, situated at the top of a hill in the Welsh Valleys around 10 miles north of Cardiff. The band, made up of singer Francesco Orsi, singing guitarists David Bassey and Elliot Bradfield, bassist Ben Thorne, drummer Tom Fry and keyboard player and percussionist Daniel 'Nanial' Jones, make rich, melodic music steeped in rock history and laced with rich 3-part harmonies.
SAINT KOCHI announces 'Almost Lost' EP & shares new track 'Out Of Time' | out today May 18th
London chamber-pop newcomer Saint Kochi announces the impending arrival of his 'Almost Lost' EP, set for release August 10th, and shares hypnotic latest effort 'Out Of Time'.
Occupying a similar space to the likes of Unknown Mortal Orchestra, Mercury Rev or Scott Walker, 'Out Of Time' follows epic lead cut 'Almost Lost', and is similarly built on a woozy string-section adored soundscape, expertly supported by a concoction of throbbing bass lines, weeping guitars and nonchalant vocals.
THE LUKA STATE SHARE THE NEW SINGLE 'BRING US DOWN' -WATCH THE OFFICIAL VIDEO HERE
CHARLOTTE DOS SANTOS – Shares New Single "Hello Hello" || Debut Album – Out 14 Oct
On "Hello Hello" Charlotte reflects back on a toxic relationship, recalling the good and the bad times over the phone in the form of a beautiful yet poignant song. Her mesmerising vocals soar over an effortlessly dazzling production making it the perfect introduction to this new chapter for the formidable, multifaceted artist. Watch the Margot Bowman directed video here.
Moonpools (Indie Rock / Switzerland): New single 'Damaged Goods' (FFO: Snail Mail, Soccer Mommy, Cocteau Twins)
Female fronted Indie/Dreampop quintet Moonpools from Basel, Switzerland have just released their terrific new single 'Damaged Goods' via Young and Aspiring! With their newest effort, Moonpools skilfully prove that they are in no way inferior to household names such as Soccer Mommy, Snail Mail and Hatchie.
Multi-Award Winning Singer-Songwriter-Producer, ERIC ROBERSON Releases Visuals To The Beautiful Ballad, "ALL I WANT" featuring KENNY GREENE & INTRO
"ALL I WANT" is the latest single lifted from the recently released critically-acclaimed 17th studio album, "LESSONS". The nostalgic and alluring music video was directed by Steven Jon (Oh Yeah Cool) and just made its BET SOUL and BET.com world premiere. "ALL I WANT" was written by Eric Roberson, Kenny Greene and Dwayne Bastiany and produced by Bastiany for Major Music, LLC. with additional vocals by Kenny Greene, Jeff Sanders and Clinton "Buddy" Wike.
Ukrainian Metal Unit SPACE OF VARIATIONS Reveals New Single "IMAGO" + Music Video
Ukranian metalcore force SPACE OF VARIATIONS is unstoppable – while living through the horrors of war in their home country, the band still manages to express themselves through their creative, emotional and hard-hitting music and videos. Today, SPACE OF VARIATIONSreveals a new, mesmerizing music video for the powerful album title track "IMAGO"!
Australian hardcore band Speed unleash new single "Not That Nice"
With a mission in mind, Speed are setting out to put Australian hardcore on the map. Today, the band announces their upcoming EP, Gang Called Speed, out June 24th on Flatspot Records and Last Ride Records. Recorded with Elliott Gallart at Chameleon Studios, the six songs on the EP are centered around recognizing who you are in this world, taking ownership of that identity and not letting anyone tell you otherwise. Lead single "Not That Nice" captures the band's no hold barred approach, highlighted by a blunt vocal delivery and intricate guitar work. The video for the song, filmed and edited by Jack Rudder, serves as a continuation of last year's massive single "We See U" representing the vibrant world of the Sydney hardcore scene.