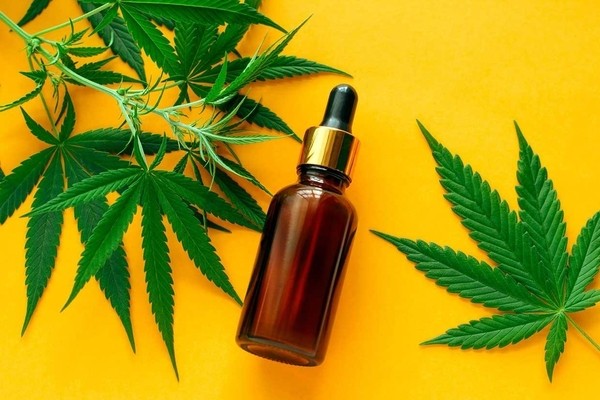 Don't you think nature is awesome? Obviously, it is. Using herbal solutions helps to achieve inner peace and an inner sense of well-being. And the vegan kingdom has now spread its wings to the CBD industry also. The vegan CBD products are not just for those who are vegans, but normal people who tend to eat animal products can also add vegan products to their diet for a change. It is no wonder to say that CBD is becoming the rising star of the food supplements in the health industry. 
You will be surprised to know the therapeutic benefits that vegan CBD products offer. In this blog, we will discuss the reasons for choosing vegan CBD products. 
But,
First things first, 
Is CBD Oil really Vegan?
If you think that all CBD products are vegan because they are extracted from the plant, you might need to think again. However, they are almost vegan friendly; the products may still contain some ingredients that are not meant for vegans. So, always check the labels and buy from a reliable manufacturer. 
The main non-vegan ingredient found in CBD products is gelatin. It is commonly found in cosmetics and food products to give texture to the products. Gelatin comes from collagen, which derives from the body parts of the animals. And it is most likely to be found in CBD gummies, CBD topical, or CBD capsules.  
Furthermore, the non-vegan ingredient in CBD products might be beeswax. It is used in cosmetics and to homogenise the oil so as to get a creamy consistency. 
Nevertheless, there are many reliable manufacturers that can deliver you vegan-friendly products. So, never compromise on the quality of the products if you love this wide-scoping industry. 
Veganism is helpful to our planet.
Many people are of the notion that being vegan means caring for animals. But it is far more than that. It is also an excellent way to protect the planet. You can try using vegan cbd oil and vegan CBD products to reduce your environmental impact. Want to know how? A study concluded that eliminating meat and dairy products from your diet can reduce your carbon footprint by up to 70%. So, it is not wrong to say that going vegan is a phenomenal choice that you can make for the betterment of this planet.  
Vegan CBD Oil is a good form of self-care
CBD is regarded as an incredible source to unwind after a hectic day at work and to connect with nature. Nowadays, people find it difficult to slow down in this current fast-paced world. And CBD has the power to give them the relaxation they intend for. Experts believe in adding CBD mouth drops to your daily routine. It may become the best way to reduce fatigue or act as the greatest form of self-care. 
To sum it up
If you are looking to promote your well-being in a more natural way, buy pure cbd oil. Just don't forget to look for reliable vendors for your "green rush," and you will be good to go.