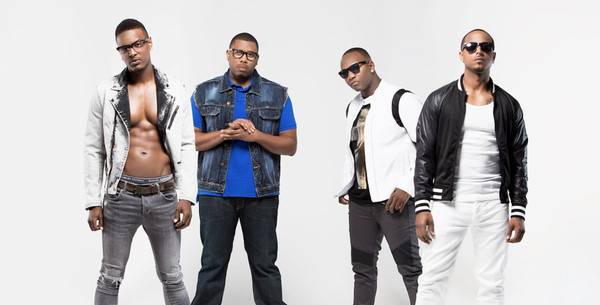 Welcome to the new energy and reinsurgence of RnB! Provided by the high energy stage show and prestine vocals.
Introducing Sentury…
Sentury is a new R&B group exploding on the music scene. Their debut single "Be Over" fuses soulful harmonies with a mesmerizing hook. Sentury consists of: CJ, Leo, AJ, and Rico. Their unique choreography, signature sound, and compelling performance leaves audiences captivated.
The members of Sentury have come together for one purpose, and that is to please the ear with their unique harmonies and captivate audiences with an unforgettable and dignified performance. Their stage presence has magnified audiences from coast to coast.
The energy of Sentury is a signature within itself and everything they offer is something each and every individual can appreciate.
Music is a gift for the ear and the soul, so allow CJ, Leo, AJ and Rico to upgrade you to the next Sentury!
Manipulating the strong bass of R&B, the cool tones of jazz, and the explosive animation of Pop!
Sentury has taken music to another level!
This single's already receiving airplay across the country with early detections on WBBM/Chicago, KBXX/Houston, WJMN/ Boston, WPOW/Miami, WLLD/Tampa, WIHT/Washington DC, CKEY/Buffalo, WPKF/Poughkeepsie and many more!!