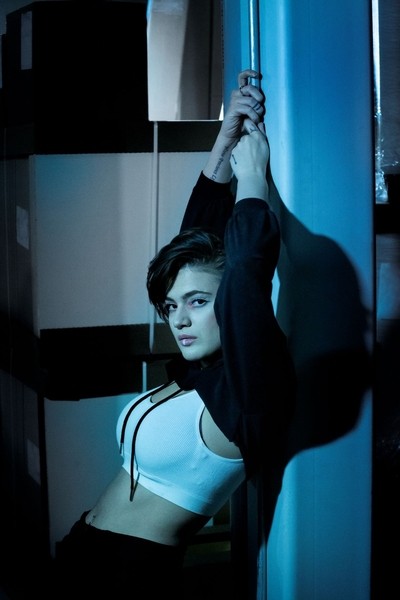 @skopemag news – friday – may 13, 2022 @ 2 pm est
@skopemag HQ – http://smarturl.it/skope
Seafret Return with Heartfelt New Single "Hollow" 
Self-produced by Seafret's own Harry Draper and Cam Blackwood (Florence & The Machine, George Ezra, Lewis Capaldi) "Hollow" sees the pair unveil another wonderfully warm and embracing new offering. Inspired by the thoughts of losing a loved one, formed in the wake of the pandemic, their newest effort looks to conjure a feeling of strength and hopefulness through a blend of rich and uplifting songwriting.
Chuck Lazaras Releases New Album "1971" to all major platforms!
Chuck Lazaras released his new album titled 1971 to all major platforms today!
His parents were worried. His neighbors — annoyed. They still are. A child of the '70s, Chuck Lazaras was that weirdo down the street — the crazed, long-haired Florida kid consumed by superhero comics, horror movies and brash rock and roll.
MAESIC & AMBRXSE 'Get To You' video is OUT NOW !
The two young artists have already gathered quite a following (180.000 fans on Instagram combined), and worked respectively with renown names such as DJ/Producers Boris Way and SICKOTOY, or producers Jimmy Duval (Look at Me by XXXtentacion) and Danny Boy Styles (The Weeknd's Kiss Land album).
Dishwalla Releases New EP 'Alive'
Award-winning alternative rock band Dishwalla releases its new EP Alive via Pavement Entertainment. Alive covers what people have experienced collectively in the last few years and touches on themes of life, love, and loss. The 3-track EP is Dishwalla's first release in five years and comes after its Juniper Road album (2017).
KENDRA & THE BUNNIES GOES POP WITH RELEASE OF NEW ALBUM
"The themes of the album are strength, charisma and resilience," Kendra explains. She released the hit single born to be happy always in February of 2022, which has received more than six million song views and almost one million views with her viral social media campaign, the #borntobehappychallenge. She subsequently released I Took Route 66 on April 8, 2022, also gaining positive feedback from fans.
BENICIO BRYANT RELEASES "WHO HURT YOU?" (STRIPPED)
Today, 17 year old singer-songwriter Benicio Bryant releases the stripped version of his new single "WHO HURT YOU?" via Arista Records. "WHO HURT YOU" has been stripped back and reimagined. Benicio sings his melody over a warm piano tone that you will melt to.
THE CHAINSMOKERS RELEASE FOURTH FULL LENGTH ALBUM 'SO FAR SO GOOD'
Today, Grammy® Award-winning and chart-topping artist/producer duo The Chainsmokers have released their fourth full length album, So Far So Good, via DISRUPTOR/Columbia Records. The 13-track album arrives alongside lyric videos for every track as well as the official video for focus track "I Love U," which was directed by Kid Studio and features OnlyFans star Stella Barey. The album also features previously released tracks "Riptide," "High" and "iPad," which have accumulated 145 Million combined audio/video streams and views to date. See full track list below.
ROTTENNESS: Mexican/American Death Metal Act To Release Violentopía Via Selfmadegod Records Next Week; Lambgoat Premieres Video For "Napalm Meth" With Solo From Cephalic Carnage's Brian Hopp
Their most blisteringly furious, ambitious, and eclectic record to date, ROTTENNESS' Violentopía delivers thirteen tracks of brutal death metal mixed with elements of grindcore, slam, and old-school heaviness. The album also features guest performances from members of Pig Destroyer, Cephalic Carnage, Isolation in Infamy, and more. The album was mixed by Rob Caldwell (Cannibal Corpse, Municipal Waste, Devourment), mastered by Davide Billia at MK2 Recording Studio (Antropofagus, Beheaded, Blasphemer, Putridity, Septycal Gorge), and the cover art was completed by Mark Cooper (Master, Malevolent Creation, Rings Of Saturn).
RLYR RELEASE SELF-TITLED ALBUM VIA GILEAD MEDIA
Chicago-based experimental rock trio RLYR (pronounced "Relayer") have just released their eponymous third album RLYR via Gilead Media on digital and cassette formats with vinyl to follow later this year. The full-length marks a new peak in both songwriting and performance for the trio, which is comprised of some of the most venerated musicians in Chicago's heavy music scene: Steven Hess (Locrian, Cleared), Colin DeKuiper (Bloodiest), and Trevor Shelley de Brauw (Pelican, Chord). From the progressive-post-thrash of album opener "Distructure" to the sweeping, slow-simmering psychedelia of closer "Codeine Horse," RLYR's five songs double down on the band's trademark anthemics, humanizing their expansive song structures via a panoply of indelible melodies, expansive sonics, and intoxicating catharses, defying simple categorization at every turn.
[Single] Abyss ft. Big Dese – Not A Chance prod. by Applied Dynamics (Cuts by DJ Slipwax)
On "Not a Chance," Massachusetts hip-hop artist Abyss teams up once again with underground wordsmith Big Dese to present a hard hitting boom bap joint proving their unmatched lyrical prowess. Veteran producer Applied Dynamics supplies the melodic production while one of Boston's favorites DJ Slipwax slices and dices with his surgical cuts.
Lubalin Shares Captivating Dance Single
ST. MICHAEL FRONT release their sophomore album Schuld & Sühne" today, Friday, 13th of May.
The Hamburgian "Chanson Noire" duo formed by guitarist Bruder (meaning "brother" in the religious sense) Matthias and singer Bruder Sascha are also streaming the new full-length via this link:
A STARR Releases Music Video For Debut Single "No Filter"
Singer, songwriter, and performer A STARR has released the music video for her debut single "No Filter," out today. Directed by Patrick Tohill (NF, Kyd The Band, Jessie Murph), the visual for the track — which highlights her bold vocals over skittering 808s and swaggering baselines — is a nod to coming-of-age classics like Clueless and Bring It On as A STARR exudes confidence and main character energy, stepping into the spotlight as her most authentic self.
Seeva for SKOPE: British-Asian queer creative set to release highly anticipated new EP
HIS LORDSHIP FROM THE PRETENDERS' JAMES WALBOURNE RELEASE ALL CRANKED UP, AND ANNOUNCE EP / UK TOUR
Following a sold-out show at London's The Lexington, which saw fans queuing round the block to get in, His Lordship, the new project from guitarist James Walbourne (The Pretenders, The Pogues, The Rails) and Kristoffer Sonne (Chrissie Hynde, Willie Nelson) today announce their debut EP of original material 'All Cranked Up' coming July 1st, and release the title track with its brilliant accompanying video. You can watch the clip, directed by Nadia Marquard Otzen and starring Thea Carla Schøtt HERE:
LUCKY DAYE COLLABORATES WITH MARK RONSON ON NEW TRACK "TOO MUCH" IN PARTNERSHIP WITH AUDEMARS PIGUET
Today, R&B powerhouse Lucky Daye announces his collaboration with Mark Ronson on his new track "Too Much" in partnership with Swiss Haute Horlogerie manufacturer Audemars Piguet. This track comes fresh of the heels of Daye receiving a 2022 Grammy-Award for Best Progressive R&B Album for his EP Table for Two. "Too Much" is the culmination of the two artists' collaboration and is documented in the brand's miniseries Syncing Sounds – the final episode can now be viewed on YouTube and on Audemars Piguet's website and social channels.
ΩЯRΑ – album "Unbounded" (April 14 2022, self-release)
ORRA (ΩЯRΑ) is a new and promising Progressive, Hard, and Heavy Metal act, based in Athens, Greece.
The band formed in the fall of 2019 by a collection of experienced, focused, and open-minded musicians, who have worked together in different projects throughout the years.
Justin Champagne's IF SHE AIN'T COUNTRY out now!
Justin Champagne, the South Louisiana native whose music is rooted in the sounds, stories and swampy swagger of his home turf, released his much anticipated ep IF SHE AIN'T COUNTRY today. The project, from the genre-bending country artist who has had over 50 million views on YouTube and over 41 million steams on Spotify, is a six song collection featuring the upbeat catchy title track "If She Ain't Country," the sultry break-up anthem "Refill," the party anthem "Drank, " the raw and relatable "Bottom of the Bottle," and Latin remix of "I'm The One" featuring superstar El Taiger among others. Champagne is a writer on all the songs on the project.
Out Now! ANNIKEN's Debut Album "Climb Out of Hell" + Music Video "No Name"
"The entire song is based on the title No Name. We wrote No Name as a placeholder in the studio plans since I hadn't written the song yet. And then I just decided that it would, in fact, make a good title. So, I wrote the lyrics for it and took it to the studio where the song was born. I guess it can be described as Fame meets Supernatural."
Lauren Monroe announces album with new single, feat. Rick Allen and produced by Jim Scott
With its old-school Americana groove and splash of Southern soul, "If You Want" would slide seamlessly into a 1970s playlist featuring Fleetwood Mac, Linda Ronstadt, Jackson Browne and Bonnie Raitt. The song embodies Monroe's messages of positivity, love, and healing through music. "In every moment we have a choice to live in love or in fear. To live in love or anger, in love or worry. In every moment we have the opportunity to choose love over and over again," she says. "I believe that love is not just a feeling, it is a place, a home, a sanctuary of hope and meaning, but only if you choose it."
NYC ALT ROCKERS THE LIVING STRANGE RELEASE NEW SINGLE "CLOSE"
Brooklyn-based band, The Living Strange today release their first new single and video of 2022 called "Close" which is from their upcoming full length record, Tell Me Who You Are due out later in 2022. The Luna Collective premiered the new single this morning and said, "'CLOSE' is a bright concoction of tinkering riffs held together with a gritty lead guitar and simple yet emotional drumming… The band does an incredible job at making the listener feel every beat, but hearing this song live is a necessity."
FW: For Skope: Romeo Blanco is back as BLVNCO with new progressive gem "Same Again" (out now on Protocol)
TODAY alt pop artist VENNA shares pulsing single "Echo" an exploration of mixed feelings from a bad romance
Her new song, "Echo" is an exploration of the tip into obsession, the reckless romanticization of an oppressive dynamic, and the underlying sadness that often drives it. Haunting and intimate, this song aims to draw attention to the often enticing nature of toxicity.
John Inghram Balances Nostalgia And Innovation On Self-Titled Debut Album
For bassist-turned-frontman John Inghram, the past is a complicated topic. "Like a lot of my fellow musicians, I spent much of my 20's strung out, partying, and generally just made a lot of poor life choices," Inghram explains. "A big part of making this album has been deciding that it's not too late. All I've got is the now and I'm going for it."
Skope Magazine x Dear Spring – New Single "Newspeak" (RIYL: Taking Back Sunday, Thrice)
Speaking on the new single the band shares, "The EP's second single, "Newspeak", examines self-destructive tendencies and the struggle of expression in an age of extreme polarization. The lyrics from the song were mostly written between March and May of 2020 and were heavily influenced by feelings of frustration and helplessness watching the pandemic unfold and examining the dichotomy of selfishness and selflessness on display in our society during that time."
Heatwave Music Festival announces Tiësto, Above & Beyond, Galantis, RL Grime, Zeds Dead, GG Magree, Yellow Claw, J. Worra + more for inaugural edition
Heatwave will take over Chicago with a fully immersive, pop-art inspired event, bridging the gap between experiential art and globally leading dance music performances.
The debut event will feature some of dance music's most celebrated stars like Group Therapy and Anjuna powerhouse Above & Beyond, Swedish hitmakers Galantis, hip-hop influenced producer RL Grime, global superstar TIËSTO, and Canadian bass music kings Zeds Dead.
7 mil streamed artist // Animated Cyber Video with $tupid Young
THE BOPPERS Release Music Video for "Motorbikin'"
The Boppers have released a brand new video for their latest single "Motorbikin'" from the upcoming album 'White Lightning'.
The video is a tribute to Motorbikin', and Matte (vocals, guitar) comments on the video, "Spring is here, the streets are swept so it feels really suiting to release a black and white video-dream of the feeling and freedom on two wheels."
GLOBAL SUPERSTAR CAMILA CABELLO SHARES MUSIC VIDEO FOR NEW SINGLE "HASTA LOS DIENTES" FEATURING MARIA BECERRA
LIL DONALD UNVEILS NEW TRACK & MUSIC VIDEO "RIDE"
REMI WOLF RETURNS WITH NEW SONG & VIDEO "MICHAEL"
Genre-bending superstar Remi Wolf has shared "Michael," the lead single for her upcoming deluxe version of Juno, kicking off the next chapter of her career while celebrating her breakout debut album in grand fashion. Though Juno was heralded for its high-energy, colorful world, "Michael" takes a different tone. A grungier effort that leans more into ballad territory, Wolf's emotion gives "Michael" a captivating, raw sentimentality that serves as a change of pace to her vibrant nature and showcases the full range and power of her artistry.
FIREPROVEN Premiere Worldwide New Lyric Video 'King' Exclusively via BraveWords!
Finnish Prog Metallers FIREPROVEN have teamed up with BraveWords to premiere exclusively worldwide their new lyric video 'King', taken from the band's farewell album "Epilogue" coming out on May 27th.
Michy Tree Releases Her Latest Pop-Punk Offering 'SIKE!'
Alternative artist Michy Tree releases latest pop-punk offering 'SIKE!'. Drawing inspiration from the likes of Halsey, Paramore and The 1975, Michy is quickly getting a name for herself in the UK alternative scene.
SIKE! Is a pop-punk anthem centered around themes of enduring toxic relationships, it's a punchy, high-octane track that takes cues from classic pop-punk numbers while blending Michy Tree's own unique style. Backed by explosive drum beats, driving guitar riffs and Michy Tree's captivating vocals, resulting in a well-rounded track laced with, raw power, soaring guitar solos and plenty of attitude.
LIGATURE MARKS Reveal New Single "Life Into Me"
Portland, Oregon based metalcore bruisers LIGATURE MARKS have released their newest single "Life Into Me" featuring Mick Whitney of 36 CRAZYFISTS on bass via all streaming platforms. LIGATURE MARKS is also finishing recording their new EP at Falcon Recording Studios in Portland, OR.
Justin Champagne's IF SHE AIN'T COUNTRY out now!
Justin Champagne, the South Louisiana native whose music is rooted in the sounds, stories and swampy swagger of his home turf, released his much anticipated ep IF SHE AIN'T COUNTRY today. The project, from the genre-bending country artist who has had over 50 million views on YouTube and over 41 million steams on Spotify, is a six song collection featuring the upbeat catchy title track "If She Ain't Country," the sultry break-up anthem "Refill," the party anthem "Drank, " the raw and relatable "Bottom of the Bottle," and Latin remix of "I'm The One" featuring superstar El Taiger among others. Champagne is a writer on all the songs on the project.
Maeve Steele Releases New Single "Slow Down"
"Do you think we could slow it all down?" she sings over gently strummed guitar and chiming piano. "I'm singing to myself as much as anyone else in that song," Steele explains. "There's a lot of things in life we can't control, and as I'm entering adulthood and watching everyone I love get older, I have to remind myself to step back and be present because the moments seem to go by faster and faster every day."
Stacey Ryan Shows Off Gorgeous Vocals & Masterful Lyricism On New Single "Fall In Love Alone"
Stacey Ryan, 21-year old Montreal singer, songwriter, and multi-instrumentalist, has the rare gift of turning heartache into beautiful, bubbly soul-pop ballads. "Fall In Love Alone," her latest single, was written by Stacey about potentially unrequited love, knowing the other person has a hard time committing and hoping she doesn't fall in love…alone. Stacey showcases impressive vocal runs and harmonies combined with clever lyricism like, "It's electric every time we touch/ I've been living for this head rush."
MOURNFUL CONGREGATION: The Exuviae Of Gods – Part I By Australian Funeral Doom Metal Icons Streaming In Its Entirety; EP Sees Release Late This Month Via 20 Buck Spin
Perhaps known equally for the colossal length of their songs as much as their evocative and somber magnificence, an EP for MOURNFUL CONGREGATION amounts to a sprawling three tracks over thirty-seven minutes in length. Two new tracks, the lachrymose funereal dirge "Mountainous Shadows, Cast Through Time" and the largely acoustic reflective dream of "The Exuviae Of Gods," present the ongoing expansion of the MOURNFUL CONGREGATION universe. And lastly, the band has revisited and re-recorded one of their oldest tracks dating all the way back to their 1995 demo days with An Epic Dream Of Desire.
Baby I hate me more // Hard Rock Punk // MONTE + Grammy Nom
The song, written by singer and guitarist Caitlin Montclare, takes us on a journey of crude self-awareness while we are at our lowest points. Whether it is the result of a toxic relationship, obsessively comparing yourself to others, or feeling unliked, everyone has those moments of low self-esteem or self-consciousness. The song consists of aggressive vocals, ripping riffs and a heavy bass solo. The track was produced by Grammy nominated Barb Morrison and mixed by Jonathan Jetter.
TODAY: Pop artist Jason Purcell returns from 10 years off with reimagined emotive cover of "Ambitions" by Donkey Boy
The song is about the feeling of giving up on your dreams. Naturally, it evokes nostalgia for a younger, more naïve self whose dreams were so wide and when possibilities seemed endless. As we grow and mature, our dreams narrow in scope, align more with our actual abilities and the conditions of our world, but the bigger dreams and fantasies don't leave us.
The Mortal Prophets Announce Debut EP, Share "Stomp the Devil" Single + Video via The Big Takeover | 'Stomp The Devil' EP Out July 8
Today, The Mortal Prophets (John Beckmann) share their debut single entitled "Stomp The Devil," taken off their debut EP of the same name, due July 8. It also comes alongside a music video, filmed at Untermyer Park and Gardens.
Ne-Yo Releases New Single and Music Video "Don't Love Me"
electronic artists INZO & LSDream share new collaboration – "BLASTA"
Fresh off of the electrified "PEACE LOVE & WUBZ" tour, producers INZO and LSDream aren't yet finished blessing our ears with their mind-melting beats and earth-shattering basslines. "BLASTA," now available on all streaming platforms, is the perfect culmination of all the ways INZO and LSDream complement each other as musicians and innovators and is also INZO's first original release since 2020. The rejection of genre barriers and the exploration of the intersections between funk, dreamy synth, and of course, wubs on wubs on wubs, make "BLASTA" the perfect kickoff to this upcoming series and encapsulation of what the PEACE LOVE & WUBS tour was.
Australian Alt-Pop Artist CHYMES Shares New EP 'Karma'
Today, Australian alternative pop artist Chymes shares her sophomore EP, Karma, which focuses on the complex, darker side of female friendship. Chymes explains, "This EP feels like it's my Taylor Swift 'Reputation' era – I'm calling out the people who hurt me and the friends who did me wrong and I feel like I've never been more explicit in my story telling, it's super personal. It's a therapeutic EP about shitty friendships and relationships I've had, and the journey of going from feeling crazy, heartbroken and lost and then healing from it all and cutting those toxic people from my life."
Soaring anthemic melodies from Evil Tongues – "Energy For This"
Evil Tongues has developed a gritty cinematic sound with soaring anthemic melodies and raw personal lyrics. The Toronto-based pair, Jennifer Di and Mike Allain, bonded over their eclectic range of musical tastes and saw an opportunity to take to the stage, inspired by a shared love of the sounds that defined the '80s and the UK music scene.
JUNO Award winner Kevin Dietz mixed their new single "Energy For This," mastered by Grammy Award winner Emily Lazar and Chris Allgood.
sadeyes drops emotional lofi ballad "castle with the cobwebs"
Princess Goes To The Butterfly Museum Releases 'Ketamine (The Remix EP)' | Listen Now
Princess Goes To The Butterfly Museum's 2021 debut album THANKS FOR COMING showcases the band's myriad influences that converge to create the sound that has been earning critical acclaim since the release of the band's self-titled EP from the likes of Rolling Stone, Billboard, Paper, Alternative Press, Associated Press, Consequence of Sound, People, American Songwriter, Magnet, FLOOD, Forbes, Huffington Post, NME, Line of Best Fit, The Independent, Entertainment Tonight and more. Fueled by synthesizers and drums, Princess Goes To The Butterfly Museum is a swirl of glam, experimental, ambient music of David Bowie, Giorgio Moroder's '70s disco productions for Donna Summer, '80s new wave dance music and contemporary electronic dance acts like Justice.
New Trizz music video "All Black"