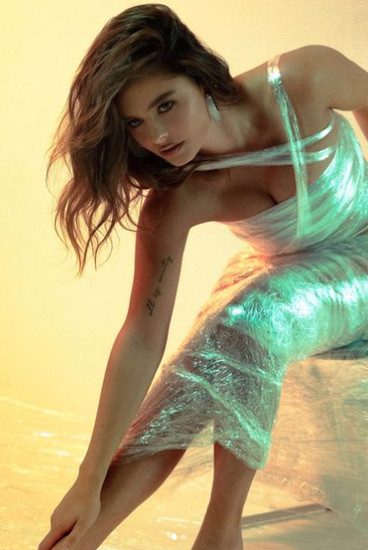 @skopemag news – wednesday – may 4, 2022 @ 10 pm est
@skopemag HQ – http://smarturl.it/skope
[OUT NOW] Ace Hood & Killer Mike pay homage to Dolph, Nipsey, and other Black icons in "Greatness" music video
Each bar from Ace and Killer Mike, irregardless if it's a punchline, is filled with such emotion and depth that it turns this track into a street sermon. Ace's signature true-to-this rap style, full of hard stops and calculated pauses, flourishes as he spits, "Them folk gon' underestimate you, play you like you dumb, I nod my head and get my bread, you will not feed me crumbs." Killer Mike, a philosophical poet in his own right, raps, "Judas to Jesus, even true to believers, Brutus to Caesars, backstab and deceive us." "Greatness" is an homage to the black excellence that came before us and a resounding cry that there's only more greatness to come.
RIGHTEOUS FOOL: new single "Vortex" streaming
North Carolina-based heavy rock trio RIGHTEOUS FOOL — formed by guitarist Jason Browning as well as Corrosion Of Conformity's Mike Dean and late Reed Mullin — team up with Brooklyn Vegan to present their new single "Vortex" today. Their anticipated self-titled debut is due out July 1st on Ripple Music.
BIG ALMIGHTY (Raf Almighty and Big Bob)- Graceful (OFFICIAL VIDEO) Cuts by Dj Madhandz
Find "Love or Dreams" in Brenda Cay's New EP & Music Video
Keith Glass Band Straddles Swamp Pop And Motown with New Album
Canadian guitarist, composer, Canadian Country Award and JUNO Award-winning musician Keith Glass (Prairie Oyster, Lynn Miles) mastered the art of playing the side person a long time ago, so to hear him front and centre on his new album Different World is a sonic treat to fans old and new. Fans can purchase or stream Stepping On My Blues and the full album "Different World" on May 6th, 2022. Media can stream, link, and download the album here:
Trapland Pat Turns Minor Setbacks into Major Comebacks on "Losses"
A proven vibe-setter with the versatility to shine on any instrumental, Trapland Pat has stepped up as the next to make it big from Broward County, FL. Offering a glimpse into his more reflective side, while keeping his head-bopping bounciness fully intact, Pat shares his new video for "Losses," the latest single from his upcoming project, Trapnificent, coming soon via Bang Biz Ent./Alamo Records.
Splash House Announces June 2022 Weekend Lineup
Today, summer festival series Splash House has announced the artist lineup for the first of its newly expanded triple weekend season in 2022. Celebrating its ninth edition, Splash House has established itself as a perennial favorite in the summer festival calendar, fusing forward-thinking electronic music, poolside partying, and resort amenities with the desert landscapes of Palm Springs. Splash House is now set to make a return to desert for an expanded three weekends this summer, taking place June 10-12, August 12-14, and August 19-21.
new duo Ruby Red share "Overflow" video
After a pandemic's worth of tinkering, LA-based indie-pop duo Ruby Red (Daniel Laner & Fernando Fine) have an EP on the way via Virgin Music Label and Artist Services and today they share the official music video to "Overflow." The visual finds Laner and Fine struggling to hold onto their form as they reach out for comfort in shadowed women. Directed by Fine and Gabe Hostetler (creative direction by Maya Laner of Porches), Ruby Red is fast making a reputation for their distinct visuals that aggrandize reality in just the right way. From ear candling to punch dancing to an overflowing chalice of mysterious red liquid, the "Overflow" visual paints the picture of internalizing feelings when dealing with an emotional overload. "When I originally wrote the demo that would become Overflow, I had just issued something of an ultimatum that didn't pan out for me. I was very much in my own head & in my own way about it," says Fine. "The video for Overflow is kind of a snapshot of my headspace at the time, another part of the world that "Too Late" also lives in." Just announced last week Ruby Red has a summer EP on the way and are currently opening acts on Emmit Fenn's Far From Here Pt. 2 tour.
Jose Conde Releases Title Track 'Souls Alive in the 305'
The second release off of the album of the same name, "Souls Alive in the 305" is a party pumping, funky disco rap with a lively retro feel, but with poignant, thought provoking lyrics that chronicle and critique Miami from the eyes and mind of a true native. Jose Conde, who is well known for his striking voice, debuts his rapping abilities on the song. The song also showcases his studio chops featuring him on Moog synth, electric keys, Bass, and more.
Ian Lake
Upbeat and full of energy, the toe-tapping rocker "More" is unexpected after the slower, more emotional offerings Lake has made so far. With a wicked synth melody, a steady drum beat, and a vibe that will make you want to sing along in your car, the versatile performer reveals a personal struggle and recognizes that it's time to let go.
10,000 Years Stream Brand New Video "Cult Axe"
10,000 Years will release "Cult Axe" on April 25th. It is the second single, as well as the opening track, from their heavily awaited new album "III" due out later this year. The single is accompanied by a DIY music video celebrating old school B- and C-grade horror movies, and it features the horrifying return of The Espbeast!
"Cult Axe" will be released digitally on Bandcamp and the usual streaming services and the video will be available on YouTube, and it features new, exclusive artwork by longtime collaborators Negative Crypt Artwork.
VALI S.C shares video for "Subvert" from debut EP for Cercle Social Records (Soft Kill, Chameleons, etc.)
VALI S.C's (VALI pronounced Valley) is the project of Los Angeles' Kenneth Elkin. Elkin delivers hazy, futuristic vapors and weaves together a Golden State-inspired smoke that is nostalgic enough to be appreciated by the overlooked, unsentimental listener who recalls a sunnier, more mystical California.
CASH APP STUDIOS ARTIST JACQUIE RELEASES "WYCMF"
LA-based singer-songwriter Jacquie launches a new chapter today with "What You Calling Me For (WYCMF)" directed by Nicholas Jandora and Jandora Media. In the nostalgic, monochromatic visual, Jacquie grieves a now failed relationship and utilizes her sultry voice in order to chronicle the neglectful ways of a distant lover. "WYCMF" chronicles Jacquie's journey as an artist over the past 2 years during the pandemic and leaving an unfulfilling relationship. Speaking on "WYCMF" Jacquie says, "It was really satisfying getting to make the video with some of my closest friends. It definitely helped further express the drama and hopelessness of being in something that isn't good for you. The couch sucking part of the video was inspired by the series Maid on Netflix, which I related heavily to on my own journey exiting an abusive relationship. Everyone on set showed up and brought the vision to life in a very special way and I am very grateful for having that experience and adding a whole new element to the song."