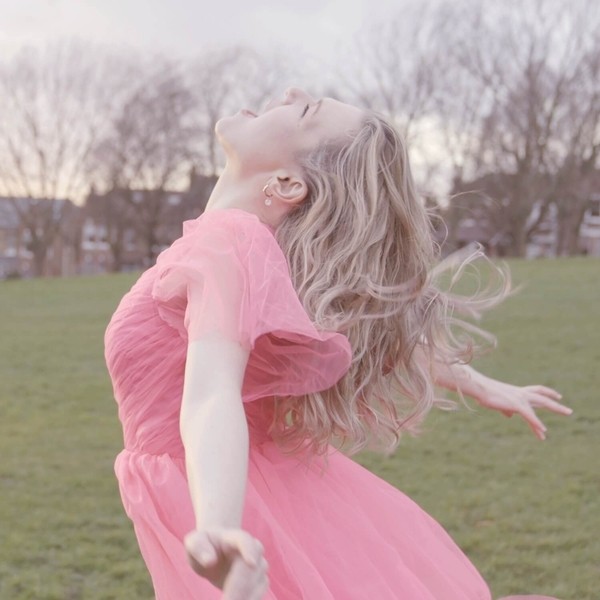 @skopemag news – tuesday – may 3, 2022 @ 12 pm est
@skopemag HQ – http://smarturl.it/skope
Skope Mag x YAAK & MIZUKI – BREATHE / Out Now
YAAK & MIZUKI say of the song that "the record is about being completely lost in yourself, almost to the point of not knowing that you need to be found, only for someone/something to come in and illuminate the darkness around you so that you can "breathe" again."
Music Submission: Jessie Austin
I've referred to this song as "a come to Jesus for America". I want this song to help bring us together as a nation despite our differences. Let's set them aside and show the whole world "United we Stand".
Music Submission: Mike's Chain
Mike's Chain is a post-grunge project initiated by Michal "Mike" Ksiazek, a high school student from Wolfsburg in Germany with Polish origin. He is the songwriter of the band and played the lead guitars and bass on this album. Due to his musical education in classical music Mike also decided to bring some orchestral elements.
Shaded Enmity – Release Music Video For "Porn King"
Seattle metal band Shaded Enmity have released a controversial new video for their single "Porn King". This is the first work the band has put forth since their critically acclaimed 2013 album Forsaken and Forgotten, which featured guest appearances from former Nevermore/Sanctuary vocalist Warrel Dane. Vocalist and frontman Joe Nurre entered Oblivion Studios in Seattle in November of 2021 alongside Jeff Loomis (Arch Enemy/ ex Nevermore) to record "Porn King" and several others. "Porn King" was recorded, mixed and mastered by Jeff Loomis. The band utilized videographer Kyle Otlhoff to help bring the vision of the song to life.
ECHO BEACH – Return With Synth-Driven Anthem: "Am I Dreaming?"
A huge synth-driven anthem that really marks another step up for the band, the single was produced by renowned producer Gavin Monaghan at Magic Garden Studios. The track follows on from the success of their debut single 'Sea of Glass' which saw the band receive acclaim from Jim Salveson, Shell Zenner at XS Manchester and Charlie Ashcroft at Amazing Radio.
Multi-faceted MC TOMMY B unleashes garage-influenced cut "Truth" featuring Melissa
A multi-faceted artist continuing to push the outer boundaries of UK rap, Tommy B continues to demonstrate his innate ability to create genre-blending sounds for his rapidly expanding fanbase to enjoy. "Truth" is a step away from his straight-rap solo tracks, instead showcasing an addictive dance-focussed hit featuring talented singer-songwriter Melissa.
OUT NOW // Skeamer – 'Black Roses' Album
In December 2020, the Battersea spitter linked up with Scorcher and Snap Capone for the street anthem 'Stay Real' – and he hasn't taken his foot off the gas ever since. Fans were also blessed with the reflective 'We Had Nothing', Skeamer's ode to liberty 'Freedom's Priceless', the struggle-imbued anthem 'Pain Is Temporary', and his Ard Adz-assisted 'Pride', amassing millions of views in totality on GRM Daily.
Rock Artist JOHN TOMAINO Signs With Epictronic & Releases "Freeze Frame" Single & Video!
Australian songwriter / producer, John Tomaino, signs to Epictronic Records for his debut album "People will Talk". John's distinctively original songs offer a mass market appeal that makes for a perfect marriage with Epictronic.
LORD OF THE LOST Release New Single "The Heartbeat Of The Devil" + Official Video
WINGS OF DESIRE share brand new cut 'A Million Other Suns'
Wings of Desire share atmospheric new effort 'A Million Other Suns', set for release May 3rd via WMD Recordings.
Operating at the intersection between pensive reflection and brash catharsis, the London-based duo's gritty dream-pop aims to resolve on a life-affirming beat.
Album Submission \ Vini Vicious – Atelophobia
While these days a duo is the modern representation of a classic 4-piece rock band, Vini Vicious justify their line up through their music. With a vacuum sealed, super tight rhythm section, and 2 guitarists playing both lead and rhythm parts, the band has refined their sound and dubbed it "Tragic Pop".
"Atelophobia" (Do google that) was born as an idea of letting go of all previous methodology and what is the "right" way to record music. This steered the band to go in the studio with a clean spirit and mind and just hammer down the tracks one by one, making quick decisions, which resulted in an EP that the band sees as their most complete work to date, representing the band's sound and musical direction in a tightly shaped sonic capsule.
Listen: rapper, producer and model, Luchi Blue releases EP inspired by rollercoaster 2 years
London rapper, producer and model, Luchi Blue has released his latest EP, 'Trapped In My Mind' which drops with new track 'Love U Right' featuring a collaboration with vocalist Zara Grace.
Watch CHAI's Official Video for "SURPRISE" + Summer/Fall 2022 shows (Australia, US, Canada, Brazil, Argentina, Chile)
In 2021, CHAI made their Sub Pop debut with WINK, securing their position as "a professional purveyor of whimsy" (The New York Times). Today, they are sharing the official video for "SURPRISE," the band's new single.
Drive-By Truckers share new song; new album out June 3
Drive-By Truckers have announced today's premiere of "Every Single Storied Flameout," the latest track from their upcoming 14th studio album, Welcome 2 Club XIII, due via ATO Records on Friday, June 3. Pre-orders are available now. The spirited, horn-blasted "Every Single Storied Flameout" sees founding member/vocalist/guitarist Mike Cooley looking back at his younger years with unsparing self-reflection and a bit of rambling wisdom.
"I wrote that song when my son was turning 16 and going through a rough patch for a bit," Cooley says. "Luckily, he's turned it around and he's doing great now, but it was a tough time for a while. Part of my way of dealing with it was to take ownership of the example I might've set, in the hope of leading him out of it."
CADAVERIA: Italian horror metal veterans launch "Emptiness" lyric video
Frontwoman Cadaveria comments: "The emptiness of which I speak is not the nothingness, is not the oblivion, but the cosmic emptiness, the 99.9% of the Universe, that we do not know and that, however, is not empty at all. And it is above all the emptiness of the mind, that I aspire to reach through meditation, the absence of thought, which sets free. So don't be afraid of emptiness".
ANNE WILSON'S DEBUT ALBUM TOPS THE BILLBOARD CHARTS
Capitol CMG artist and songwriter Anne Wilson continues to make history with her chart-topping debut album, My Jesus, which has claimed the number one spots on the Billboard Top Christian & Gospel Albums, Billboard, Top 200 Christian & Gospel, and landed Top 10 on the Billboard Album Sales chart. The album has also made recent CCMG history, scoring the biggest debut week in over 15 years by a Capitol Christian Music Group-signed new artist.
Childhood Rebellion in Unrelenting & Powerful New Single
FRANSIS are a four-piece, London based alt/indie band made up of front woman and singer-songwriter Emma Withers, along with guitarists Alex Scott, Stefan Kotlarz and bassist Craig Rattray. Formerly known as Emma & the Idles, the band have been hailed as 'Jessie J meets Joan Jett', making a name for their balls to the wall approach to their sound and sharp songwriting style.
Durham, NC's Al Riggs shares new single and DIY video for "Dirty Socks for Tove Jansson"
"Themselves is the final Al Riggs album. It's about dead people, the concept of "dead people", and what we write about when we write about dead people. It's also an album about rebirth and transition, moving on from one form to another. The trans allegories are through the roof. It features the act of trying to break arpeggiated MIDI patches into something that resembles breathing, changing, living tissue, drums that jitter and clang from channel to channel, and a complete lack of country/folk guitars. We know this is a lot to take in, which is why we have a bio written by the esteemed Niko Stratis to guide you deeper into the realms of this swan song."