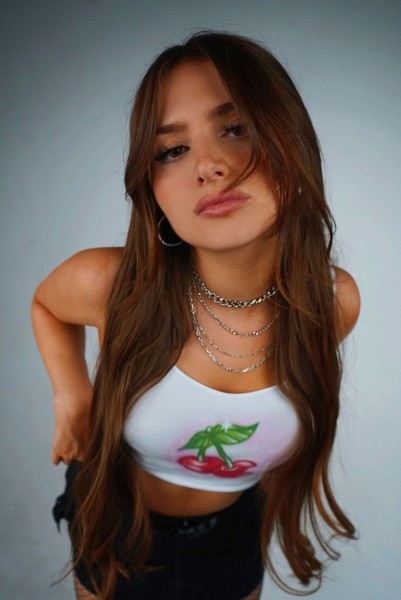 @skopemag news – wednesday – april 27, 2022 @ 5 pm est
@skopemag HQ – http://smarturl.it/skope
CACHEMIRA: new album + single announced on HPS Records
Barcelona-based heavy psych rockers CACHEMIRA sign to Heavy Psych Sounds and announce the release of their new album "Ambos Mundos" on June 24th. Listen to their debut single "Don't Look Back" and preorder the album now.
Cleveland quartet Biitchseat releases epic new single, "I'll Still Be Thinking of You" – video out today!
Slaughter Beach, Dog Shares Collab with Trace Mountains & Anika Pyle – "Just Like Me"
In preparation for their upcoming North America tour with Trace Mountains and Anika Pyle, Philadelphia's Slaughter Beach, Dog are sharing a new collaborative track today, "Just Like Me", which features all three artists. The tour kicks off on May 2nd in Toronto, and tickets for all dates are on-sale now and can be seen below.
MAN WITH A MISSION release new single 'More Than Words'
'More Than Words' is a danceable and dynamic rock song featuring vocals in both English and their native tongue which focus on the need for unity and togetherness to succeed. The single is the main theme song for Radiation House: the Movie, which will be released (in Japan only) this weekend.
Raw & Vulnerable Single from Vancouver Indie Artist Jillian Lake
Vancouver indie artist, Jillian Lake, mixes velvet sounds and big feelings to transport you into her world of sweet sorrow in a way that will make you want to take your broken heart out dancing. Feelings transposed onto paper and into music, movements, and visuals – her complex collage of sound with moody folk undertones can be compared to indie female powerhouses like Feist, Maggie Rogers, and Phoebe Bridgers.
Out Now – ZILLION releases new music video for debut single (RIYL: Don Broco, Sueco)
ZILLION is a dark genre-less musical journey that explores the pliability of the human mind, the ringmasters we espouse as gods, the fragility of innocence and beauty, and the polarity of our emotions and the distortions they illuminate.
DramaScream Release New Single "Sham" + Official Music Video
DramaScream is a hard rock band from Endicott, NY. The band finalized their line up in 2017 with members: Lauren Eliza , Steve Huff, Greg Grieve and Justin Arnold. With anticipation of releasing their upcoming single "Sham", DramaScream is ready to get back on the road. Their newest album, In Your Mind, pulls influences from all aspects of hard rock and metal. Combining in your face screams (often ear piercing) with melodic vocals. The band draws off the energy around them, creating music that hits every nerve. From headbanging to heartpounding. DramaScream lives up to their name.
Federico Aubele shares cinematic single + video, "The Sacrifice," today
"The Sacrifice," produced by Aubele himself, brings listeners to the center of a swelling storm, capturing the realization of a necessary sacrifice, the release of something that no longer serves you. The guitar strums stir a calmness within, where the strings build a cinematic atmosphere, and the bells, combined with Aubele's signature deep, baritone voice and heavenly choir-like vocals, carry listeners into an ethereal, ceremonious realm. Written late in the album's creation during a blizzard in New York City, the track offers Aubele space to reflect on aspects of his life that need to be surrendered, and declares that sacrifice ultimately helps one move forward, develop and flourish.
Anti-Pop Artist Dolo Tonight Signs To Epitaph And Drops New Single
Anti-pop artist Dolo Tonight is thrilled to share that he has signed to Epitaph Records, noting that "if someone told 12-year-old me that one day I would be signing to the label that I made thousands of cover-band punk songs about – I'd probably throw up my Flintstone Gummy Vitamins everywhere." The songwriter and multi-instrumentalist is enthused to embark on this new journey of his career today, sharing his personal new single and music video "Car Ride." Explaining the meaning of the song Dolo says:
THE LAST MARTYR Release New Single "Out of Time"
THE LAST MARTYR have been making waves the last twelve months with their distinct brand of heavy rock that has seen them hit a multitude of milestones including Triple J Unearthed Feature Artist, and a place on the Unify Forever bill this past March.
Their EP, Purgatory, dropped in December and as the band gear up to take the tracks on the road in support of DROWN THIS CITY this April/May, they're releasing the final installment in the form of a live music video for "Out Of Time." The video, shot by Beth Morrison of Act Four Photography, features live performance and backstage shots from Unify.
Breaking In A Sequence Release Single "Leave Me Be" + Official Music Video Today!
Alternative hard rock/metal band Breaking In A Sequence released the official video for their single "Leave Me Be" today! The single is off of their long awaited new EP Defy the Algorithm that released on April 22nd.
Black Metal Band NASTERGAL Drop New Lyric Video "Eternal Winter"
"Eternal Winter" is a track taken from Nastergal's upcoming EP "Solitude", due for release on May 13th, 2022 via Wormholedeath.
"Solitude" is Nastergal's first release and features musicians from across the world. This is the band's next step into a realm of extreme metal, having played in various death and black metal bands in the past.
Release the Official video for 'The Actor'
ARCADE FIRE: "UNCONDITIONAL I (LOOKOUT KID)" NEW TRACK OUT NOW
"It's tough to think of another band that's as formally concerned with (or as preternaturally adept at) enabling full-body catharsis, and it's tough to imagine another moment in which this sweaty, hyper-intimate brand of absolution might be more welcome." —THE NEW YORKER
Winona Forever Share New Single "Never Enuff"
Vancouver's Winona Forever combines spicy rock riffs and arts and crafts rhythms to create delicious, ready-to-listen pop songs. Since 2015, the band has been releasing music that embraces the warm and free spirited leanings of home recording, producing a sound that is equal parts fresh and timeless. With the release of the track "Keep Kool," Winona Forever stumbled into an international following that propelled the band into new dimensions.
YOUNG NUDY X BABYDRILL RELEASE "DUNTSANE" VIA PDE RECORDS/RCA RECORDS
Watch the video for the Hot Chip remix of Vonica's "If You're New Here Dance"
DEMIRICOUS Release "Smoke Chaser"
Indiana death/thrash band DEMIRICOUS have unleashed their song "Smoke Chaser". The track is taken from their highly anticipated album III: Chaotic Lethal, which is out on May 13, 2022. The song will be available on all streaming platforms this coming Friday April 29th.
The band comments:
"From a writing standpoint, we took a bit of a different approach on this one. With the chorus, we wanted to open it up with a huge melodic riff, and a catchy, anthemic hook. And to counteract the catchiness of the chorus and melody, we wanted to cap it with one of the ugliest moments on the entire record. "Smoke Chaser" lyrically is about how humanity has a false sense of relevance, as a result of technology. We are all addicted, and constantly chasing something we will never actually obtain."
Tiiva shares dreamy new single 'SOMEONE ELSE'
Written in the depths of lockdown, Someone Else is about getting to grips with change and finding a way through. Poetic lyricism depicts the weight beared by many during the most challenging moments of the last few years. Lifted by weightless production and dreamy synths, Someone Else is a sparkling moment of escapism, shining a light on a way to move forward. Tiiva explained: Someone else is about the continuation of change, discovery of identity and reconciling with yourself when things feel too much.
Find "Love or Dreams" in Brenda Cay's New EP & Music Video
Brenda Cay's EP "Love or Dreams" expertly displays her prowess for writing witty and captivating lyrics while telling the tale of love between two people who have faced many obstacles but still persevere. It has songs that can make you laugh, cry, and reminisce on the pain and pleasure of the past, while of course still including that sweet southern charm.
Katzù Oso – New Single "Thinking Too Much" Feat. Honeywhip Out Now!
Paul Hernandez, under the moniker Katzù Oso, releases second single "Thinking Too Much" from his upcoming debut album. Showcasing a new sonic venture for the indie-bedroom artist, the groove-driven R&B single wraps its vibes in the soft melodic harmonies with help of Honeywhip, which also marks Oso's first guest feature. A delicately played guitar, dreamy synth breakdowns and wispy yet emotionally charged voices ruminate through an initially D'Angelo inspired track.
Out Now: Eva Grace "still cry sometimes"
Like diary entries in musical genius, Eva Grace details relentless retrospection and emotional turmoil in her haunting new single, "still cry sometimes." Mournful words lifted from tear-soaked pages are immersed in melodic euphoria and alt-pop beats to form this eerily relatable track.
Introducing: FORREST ISN'T DEAD // New Single "Born or Made" Out Now!
"This song is one of my favorites because of the crisp energy that immediately draws you in upon first listen. And I think everyone can take something away from the lyrics of this one," shares Forrest. "We drew a lot of inspiration from the first Halloween movie for the music video. We wanted to go for a gorilla style horror flick while still letting the deeper message shine through. This is our first video with director Noah Lamport and it was an amazing experience all around. I hope to get into more acting in my videos as our journey continues."
beabadoobee Releases "See You Soon" Song and Video
"I feel like the idea behind 'See You Soon' is that it's meant to make you feel like you're tripping on shrooms. Or, I feel like the chorus especially, I want it to sound like a breath of fresh air, like a realization of some sort," says beabadoobee. "I wrote it during a time where I was away a lot and making a lot of mistakes and doing a lot of things to help me figure a lot of stuff out. And I feel like I found the importance of doing that really, it was really therapeutic because it made me appreciate everything around me so much more. Being away and being by myself with my own thoughts, it was kind of like a punch in the face. And I guess it's just really playing along with the fact that you know, it's okay to make mistakes, as long as it makes you a stronger person, as long as it makes everything makes sense. And it's important to be by yourself sometimes."
LOLO ZOUAÏ RETURNS WITH "GIVE ME A KISS"
Fresh off the Future Nostalgia North American Tour with Dua Lipa and Caroline Polachek, Lolo Zouaï is back today and bigger than ever with her new single "Give Me a Kiss" via Keep It On The Lolo/RCA Records. A track fitting to carry the pop princess into a new era of her artistry, Lolo channels a moody and seductive energy while evoking a romance that twists blurred lines into tunnel vision.
RUBY RED SHARE NEW SINGLE "OVERFLOW"
LA-based indie-pop duo Ruby Red (Daniel Laner & Fernando Fine) have shared a new single "Overflow." Fine steps from behind the keyboard for his vocal debut with an urgent, yearning verse set against an infectiously hypnotic drum pattern. "We built the song around the concept of playing the complete and utter (but self aware) love fool. As we dove deeper into the concept, we started to uncover what Fernando's subconscious was saying to him at the time: it was his letter to a missed connection," states Laner.
Working Men's Club Share New Single "Circumference" || Out Now on Heavenly Recordings / PIAS
Working Men's Club recently announced their second album Fear Fear. The album was produced by Ross Orton (Arctic Monkeys, MIA, Tricky) and will be released on July 15 via Heavenly Recordings/[PIAS]. Lead single "Widow", out now, was the first introduction to the new record.