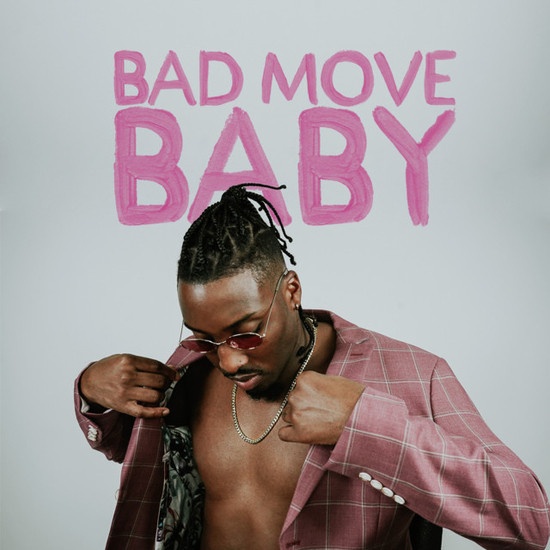 The latest release from East Coast American artist and producer, VVEST (pronounced west), is a tune called Bad Move Baby. It begins with just some light and jangly tambourine to make a start to the summery vibes. VVEST then starts rapping in a melody that you'll not be forgetting soon at all, and in the background there's the catchy offering of some high-pitched vocal 'doo doo's that make you instantly realise that this is a tune we'll soon be dancing to. The song keeps gradually progressing and picking up extra sounds when the background 'doo's are imitated and matched by some Spanish-style saxophone – played by VVEST's friend Frankie IV – that demands and retains your attention for the entire song.
The Spanish vibes continue throughout the song, and it really pops off in the chorus, which takes your imagination directly to a warm, beautiful beach with all your friends. This fusion of Spanish instrumentation with a sprinkle of some rap and hip-hop shows us that VVEST is doing his own thing and is confident doing so. He doesn't follow the paths of others or stick to musical norms or conventions; he's truly an original and impressive artist.
You could say that he has a pretty good CV; he's previously worked with the iconic Prince and received a glowing reference from him when he described VVEST as "very talented." Imagine Prince saying that about you… life = complete. It's clear that VVEST is making his own dreams become a reality. After a highly productive 2021 which saw him release three – that's right, three – albums in one year, Bad Move Baby is his first single of 2022 which he wrote, produced, and engineered on his own, and released it on his very own record label. He knows what he's doing, to say the least.
This infectiously summery tune is out now on all major streaming sites. Go and have a listen, you won't regret it.