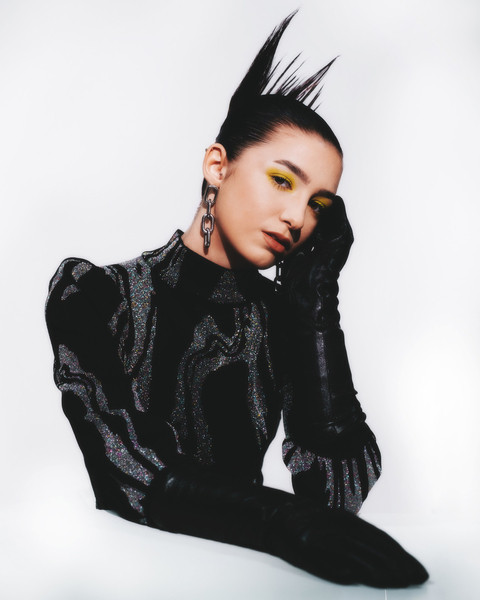 @skopemag news – wednesday – april 27, 2022 @ 12 pm est
@skopemag HQ – http://smarturl.it/skope
Japanese superstars back with "More Than Words"
Japanese superstars MAN WITH A MISSION have released their brand new single 'More Than Words', the latest song to be taken from their forthcoming album Break and Cross the Walls II out May 25th via JPU Records.
'More Than Words' is a danceable and dynamic rock song featuring vocals in both English and their native tongue which focus on the need for unity and togetherness to succeed. The single is the main theme song for Radiation House: the Movie, which will be released (in Japan only) this weekend.
IDLE HOURS release EP lead single 'Souvenirs' | out today (April 27th)
Manchester indie risers Idle Hours share infectious offering 'Souvenirs', the lead track from the group's anthem-stacked debut EP arriving this summer.
With quizzical and assuring social commentary, Idle Hours culminates the sense of cruising rhythm with oncoming jagged guitar and melody. Pulled together from four distant English towns, the band's garage rock sensibilities have already bagged them slots alongside the likes of The Lounge Society, Keg, The Rills and Silverbacks, in addition to their own sold-out hometown headline shows.
BEHOLD! THE MONOLITH: new album + single announced on Ripple Music
Los Angeles blackened doom and sludge giants BEHOLD! THE MONOLITH sign to Ripple Music for the release of their fourth full-length 'From The Fathomless Deep' on July 15th. They unveil its stunning album art as well as a crushing first single entitled "Crown/The Immeasurable Void" right now.
TRUPA TRUPA RELEASE NEW VIDEO + US TOUR STARTS TOMORROW
Polish quartet Trupa Trupa kicks off their first US tour since 2019 tomorrow, and today they've released a video from their acclaimed sixth album B FLAT A. Directed by San Francisco filmmaker Keesan Nam the video is a wondrously shot story about loss. Grzegorz Kwiatkowski of the band notes:
NEWS: MEET THE TEEN MUSIC FAN WHO HELPS MAJOR RECORDING ARTISTS & RECORD LABELS BREAK TRACKS
Issey Moloney is not your average 17-year-old. With over 5.7 million followers on TikTok and lucrative deals with globally recognised brands and music artists, Issey is one of the UK's Top 10 female TikTok stars.
Like most teens, Issey is passionate about music, but this TikTok entrepreneur is the go-to gal for huge artist's song promotions. She presents up to 8 tracks a week for labels including Universal, Warner & Sony, working with the likes of Ed Sheeran, Justin Bieber, Tion Wayne, Ardee and Shawn Mendes. Her social media talents and viral TikTok videos have helped global artists get to UK No1! Not only this, but Tion Wayne and Russ Millions' Body is the first ever drill song to reach No1 in UK charts, all with the help of Issey's Tik Tok video that received over 10 million views, with the track racking up 71,000 chart sales and 10.7 streams to date – which goes to show how powerful and effective TikTok stars are becoming in this new age.
JB SOMERS RELEASES EMOTIONAL NEW SINGLE "THERE FOR ME"
Budding Nashville-based singer/songwriter JB Somers has released his moving new single "There For Me." Produced by Johnluke Lewis and Christian Fiore, the melodic single showcases the artist's ability to vulnerably tell his story through chillingly powerful vocals that fuse together the sounds of both pop and gospel soul.
JWESTERN releases woozy-pop cut 'More Than Friends'
As with any good show, the new series in JWestern's world begins with refined character development, and engaging evolution in the plot is accompanied by well-placed callbacks to energise committed fans. JWestern – AKA John Gooding – takes his trademark Jazz-inflected guitar twirls and lackadaisical vocals, and sets them atop a watery soundscape bejewelled with artisanal production flourishes. The overall impact is a 4K / celluloid clash – precision and clarity married to a detailed vintage aesthetic, at no expense to the lyrical story.
Delicate Steve Shares Video For New Track "Playing in a Band" Feat. Kevin Morby, Hand Habits, Nels Cline + More
Delicate Steve is your favorite musician's favorite musician, a virtuoso guitarist, producer, and performer who occupies a lane entirely his own in the modern indie landscape. Today he has released the track "Playing in a Band" from his upcoming album 'After Hours' alongside a new video for the song which features some of his friends and favorite musicians playing along to the song, including Kevin Morby, Waxahatchee, Nels Cline of Wilco, Cassandra Jenkins and more.
New Release from Sampa The Great "Lane [ft. Denzel Curry]" on Loma Vista/Concord
Following her Coachella performances, Zambian-born Botswana-raised poet and rapper, Sampa The Great ushers in a new era with the release of "Lane," featuring Florida rapper and labelmate Denzel Curry. "Lane" is the first track Sampa The Great is releasing with Loma Vista / Concord, and the first taste of her own new music since 2019's ARIA Award and Australian Music Prize-winning debut album The Return.
COHEED AND CAMBRIA SHARE ACOUSTIC VERSION OF NEW SINGLE "THE LIARS CLUB"
For reference, in the band's forthcoming new album, Vaxis II: A Window of the Waking Mind, The Liars Club is a crime syndicate run by a mob boss called Candelaria. The Club's leadership achieves their endless endurance by draining the essence from youthful blood. Youth which they've lured to their doorstop via Inaugura, a raucous party aboard Candelaria's floating city called The Cotillion.
VX DUSE SHARES THE OFFICIAL VIDEO FOR 'SIA' FEAT. DANNY SANCHEZ
South Londoner VX Duse has today unveiled the official video for his latest single – Sia feat. Danny Sanchez. Sia is the latest release from his debut EP, dropping this summer. Just his third ever solo release, VX Duse exemplifies his songwriting prowess on this downtempo R&B cut that brings together Duse and Danny Sanchez; two of South London's most promising emerging artists.
Introducing Been Stellar; Listen/watch "Kids 1995" via So Young Records
"Kids 1995" bleeds with a certain NYC rock nostalgia that runs red into what is distinctly new and Been Stellar. While remaining incredibly themselves, you could compare their bluntly poetic lyrical prowess to Wet Leg's, the sometimes-bent guitars to those of Fontaines D.C., and the rhythmic vocal delivery to that of Iceage. Been Stellar is what you get when you leave the youth alone in a metropolis; they grow up, they make noise, they laugh, they kiss. Their songs live somewhere on Broadway, on Hester, on 34th, in Union Square, on the bridge, in the gutter, and under your shoe: the bright and crackling stories of violence and love in a tangibly un-glamorous New York.
Delicate Steve shares new single "Playing In A Band" | Watch the video ft. Kevin Morby, Waxahatchee, Nels Cline, Cassandra Jenkins and more
Delicate Steve is your favorite musician's favorite musician, a virtuoso guitarist, producer, and performer who occupies a lane entirely his own in the modern indie landscape. Today he has released the track "Playing in a Band" from his upcoming album 'After Hours' alongside a new video for the song which features some of his friends and favorite musicians playing along to the song, including Kevin Morby, Waxahatchee, Nels Cline of Wilco, Cassandra Jenkins and more.
HUXLEY Releases Official Lyric Video for "Second Chances"! FFO: Shinedown, Breaking Benjamin, 3 Days Grace, Beartooth
New Jersey based, heavy rock band HUXLEY has released the official lyric video for "Second Chances," With the lyric video created by *Scott Rudd Film, "Second Chances" showcases why they're Jersey favorites with driving guitars, soaring vocals, and an addictive baseline that reminds listeners that rock is, in fact, no where near waning.
THE LICKERISH QUARTET drop lush new single 'New Days'
THE LICKERISH QUARTET – ex-Jellyfish members Roger Joseph Manning Jr. (Beck, Air, Cheap Trick, Imperial Drag), Tim Smith (Noel Gallagher's High Flying Birds, The Finn Brothers, Sheryl Crow, Umajets) and Eric Dover (Imperial Drag, Slash's Snakepit, Alice Cooper, Sextus) – are proud to announce the release of their third child, Threesome Vol.3.
"New Days", the second single from the EP is streaming now! Sung by Roger, it's a tale of remembering the past with the longing psychedelic hope of the future.
TV Priest shares "Limehouse Cut" (From 'My Other People' out June 17th) + North American Shows for July/August
TV Priest will release My Other People, the group's follow-up to Uppers, their acclaimed debut, worldwide on June 17th, 2022 from Sub Pop. Today, the band is sharing the visualizer for "Limehouse Cut," a new offering from My Other People.
Zenizen shares "Aja" from 'Proof of Concept'
[SKOPE MAG] "Sure To Captivate Your Attention Instantly" – Wonderland Magazine Premiere Lia Hide's Dark Pop Single 'Row Row Row' Which Delivers A Social Wake Up Call
Lia Hide release their progressive Pop/ R&B single 'Row Row Row' on Friday 1st of April 2022. The bouncy track was produced by Lia Hide mixed by Ian Shaw at Warmfuzz Productions and mastered by Denis Blackham (Wire, Ed Sheeran, Sting, Japan, Ultravox) and comes as the lead single of 'The Missing Fourth Guest' album out now on Conch Town Records.
Uji Announces New LP, Shares "Oropo" Single + Video via Brooklyn Vegan | 'TIMEBEING' LP Due October 21 via ZZK Records
Today, Argentinian electronic music producer Uji announces his forthcoming album, TIMEBEING, due October 21 via ZZK Records. To commemorate the announcement, he has shared the record's first single, "Oropo," alongside an accompanying music video, part of the record's 8-part film, directed by Jazmin Calvarami.
Dixies List Share New Single "The End"
Dixies List return today with their new single "The End"; a track that sonically reaches way beyond the boundary of their home in eastern Sweden to embrace the sparkling palette of midwest-emo and the strut of britpop. Singer/guitarist Valle Hedlund explains the inspiration for the song, saying "The End is a song about climate anxiety, the normal state of mind for a lot of Swedish youths."
Non-binary TikTok star Addison Grace announces debut EP 'Immaturing' + shares single, "Getting Used To"
"Getting Used To," the EP's final track, holds the signature essence of Addison Grace–journal entry-like confessional songwriting and delicate vocals that reach profound emotional depths. The track chronicles Grace as they are face-to-face with the realization that they are getting older. Against a clean drum beat, Grace sings with distinct honesty, "It sucks to grow up / 'Cause I'm stuck in my head, 19, / I'm getting used to / I've been kinda stressed / I'm a bit depressed / My life's a fucking mess / But you know I'll get used to it." It is within this unflinching rawness, complete with all the anxieties and confusion that come with growing up, that listeners can freely and comfortably find themselves.
TV Priest share "Limehouse Cut" | New album "My Other People" out June 17th via Sub Pop | Confirm UK Tour and record in-store performances
TV Priest will release My Other People, the group's follow-up to their acclaimed debut Uppers, worldwide on June 17th 2022 from Sub Pop.
Boisterous Punk Pirates PADDY AND THE RATS Reveal Third Single "Party Like A Pirate" + Official Video
With their eyes set on the release of their new studio album, From Wasteland To Wonderland, on April 29, Hungarian Celtic-style punk outfit PADDY AND THE RATS let their third single sail out to sea and deliver yet another preview with the smashing party-hymn, "Party Like A Pirate". The massive album highlight heats things up by delivering deep and hysterical backing vocals, catchy polka and pipe elements. It's impossible to sit still, so just crack a beer and swing along!
Boston trio Pet Fox (Ovlov, ex-Palehound) announces new LP 'A Face in Your Life' – out June 17th on Exploding in Sound Records!
Theo Hartlett says about the track:
"This song is roughly about living in a capitalist society, where people are so willing to help out so long as they can benefit from it. The idea of "checked off, checked out" is that someone can quite literally have a checklist that once fulfilled, they can disregard and "check out" so to speak. There's so many people that do not give a damn about you until they realize that you hold some sort of worth that is valuable or cool to them."
Miss Shauna trusts her intuition in the celestial pop banger "Moonlight"
Seth Walker Shares New Single "Remember Me"
Today, Seth Walker shares "Remember Me," the second single from his forthcoming album, 'I Hope I Know,' out May 20 on Royal Potato Family. In its premiere at WMOT Roots Radio, they proclaim the song "scratches a particular nostalgic itch, bringing with it the feeling of a hot and sticky summer night in the south, a bar full of only people who are in the know, no invitations given, just word of mouth and the ability to suss out who is worth listening to." Co-written with Walker's longtime, Grammy Award-winning collaborator Gary Nicholson and featuring haunting horn parts by Matt Glassmeyer, "Remember Me" is imbued by a ghostly, 'round midnight aura in which the protagonist laments: "So much more than memory, the words we never said still won't let me be. And all the love we made will never end and if you want to feel that way again remember me."
Space Fight (mem. Ra Ra Riot) Share "Fool For Me" Music Video via EARMILK
On the video, singer Spen Miles wrote: "Space Fight's video for 'Fool For Me' was made with black and white footage from several old public domain films selected and edited by Space Fight singer Spen Miles. The most prominent film used is 1938's Algiers, starring Hedy Lamarr. Something in her smile is timeless, and lends itself perfectly to this modern love song. The song itself features Mat and Kenny of Ra Ra Riot on bass and drums, and is mixed by Andrew Maury (Lizzo, Shawn Mendes)."
Space Fight drops innovative visuals for single "Fool For Me"
The Wanted – "Gold Forever (For Tom)"
This originally was born from a request of Tom's family to play Gold Forever at his memorial. The Wanted decided to create a more fitting version and Gold Forever (for Tom) was produced.
The track was played at the memorial and the band posted it the same night so the fans could hear it. The reaction from them was so warm and positive, that at the request of the fans, Gold Forever (for Tom) is now being made available for them to download and keep in memory of him.